Team Rocket Happy Hardcore Show
Team Rocket Happy Hardcore Show
Happy Hardcore Show JAN2015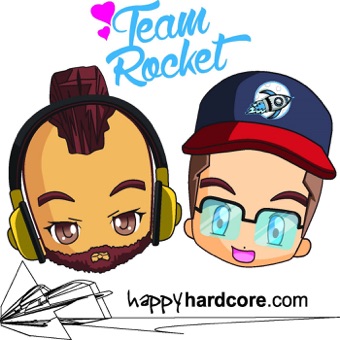 Details
Happy New Year to everyone, this is our first show for the year and it's filled with loads of new tracks we feel will be massive anthems!
Keep your eyes peeled on happyhardcore.com or follow us at facebook.com/teamrockethardcore to find out when our next shows are on.
Happy hardcore music is a global sound and together we make this amazing global family. Repost, leave a comment, keep supporting us and we promise we will always do our best for you.
Tracklisting:1. Jack Had A Groove - Rob IYF & Tidy2. Look Back (Original Mix) - Gammer & Becci3. 15 Seconds - Mark Breeze & Heidi Anne4. Never Let Go (Fracus & Darwin Remix) - Redmoon & Meron Ryan5. Cant Help Loving You - Hyperforce & Rob IYF Ft Roxie G6. Bombs Away - DJ Rescue7. SMASH! (Ganar Hardcore Edit) - Ummet Ozcan8. Resensitize (Original Mix) - Hixxy & Re-Con9. Take Me Away (Haze Remix) - Jimmy J & Cru-L-T10. Fires In The Sky (Fracus & Darwin Remix) - Dougal & Gammer11. Someday (Fallon Remix) - Impact & Resist12. Blue Eyes - Bananaman & Gisbo13. Surrender (Ganar Hardcore Edit) - Cash Cash14. DARE! - Vibes & Livelee vs Rob IYF15. No Dark Clouds Feat Poison Rain - Fracus & Darwin