Team Rocket Happy Hardcore Show
Team Rocket Happy Hardcore Show
Mardi Gras 2015 Parade Mix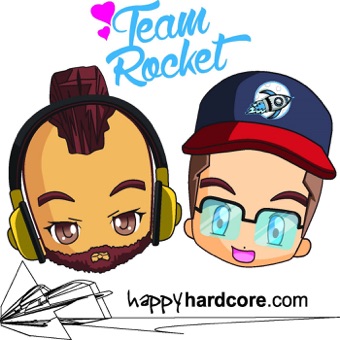 Details
Team Rocket have been strong supporters of the LGBTQI community for many years. You see UK Happy Hardcore is a music based on energy, colour and passion. It doesn't know race, colour, creed or sexual orientation. To us it's a genre that's all about peace, love and togetherness.
The parade attracts over 250,000 spectators and a few million viewers to the live national broadcast across Australia. This was the first time Happy Hardcore was featured in one of the sections of the parade and we are overwhelmed to have been able to bring our sound to the fore.
You will noticed for this mix we chose commercial remixes to help people connect. The music went down so well, the crowd absolutely went nuts and we've been asked to take part again next year but with more sounds and a bigger show.
Tracklisting:1. Diamonds - Rhianna (eXceeds Hardcore Remix)2. Happy - Chris E & Pinnacle3. Steal my girl (Tom Damage remix) - One Direction4. When Love Takes Over (Nock Off Nigel) - David Guetta feat Kelly Rowland5. I Dare You - Ganar6. Chandelier (Lady Dubbz vs Dj Wyld Remix) - Sia7. Dont You Worry Child (Cover) - Chaos vs SHM8. Claret - Anon Soap On A Rope9. Like A Prayer - IYF & Nobody ft. Roxie10. Somebody To Love - Haze & Team Rocket11. Forever Young (Haze Hardcore Remix) - Youth Group12. F00king Animals - Anon13. You Nobody Else - IYF & Roxie14. Know Who I Am - Antix & Reazn15. Let It Go (IYF Remix) - Demi Lovato16. Over The Rainbow (DJ Edit) - S3rl