Team Rocket Happy Hardcore Show
Team Rocket Happy Hardcore Show
TR Happy Hardcore Show DEC2014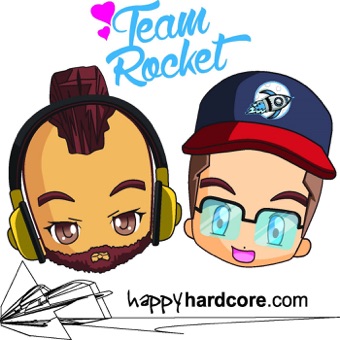 Details
Boooom selecta
Massive special episode this month dedicated to some of the rave scenes best MCs. Featuring guys like Storm, Whizzkid, Enemy, Mallorca Lee, Offside, Marley and even Team Rockets very own MC/DJ Destiny.
Keep your eyes peeled on happyhardcore.com or follow us at facebook.com/teamrockethardcore to find out when our next shows are on.
Happy hardcore music is a global sound and together we make this amazing global family. Repost, leave a comment, keep supporting us and we promise we will always do our best for you.
Tracklisting:1. Just Accept It 2014 - Hixxy, Klubfiller & MC Storm2. Guiding Light - Klubfiller & Squad-E3. Raver For Life - Team Rocket4. Million Miles - M-Project feat MC Steal5. Angel - Chris Henry, Squad E & MC Storm6. Connection (Ufology Version) - UFO & Marley7. Eat, Sleep, Rave, Repeat - Outforce & Enemy8. HTID (In Effect Mix 2009) - Antix, Tom-E & MC/DJ Destiny9. Resurgence (Do You Love Your Hardcore) - Scott Brown & Mallorca Lee10. I'm A Raver - Sonic State & MC Storm11. Power & Glory (vip mix) - Geos crew12. Go Insane - S3rl & MC Offside13. Raw 2011 - Haze & MC/DJ Destiny14. We Are The Vampires (Original Mix) - Gammer & Whizzkid15. Walked away - Mob & Enemy16. Vicious Delicious - Klubfiller & MC Storm17. We Killed The Rave - Gammer & MC Whizzkid18. Jump - Gammer & MC Whizzkid