Team Rocket Happy Hardcore Show
Team Rocket Happy Hardcore Show
TR Happy Hardcore Show NOV2014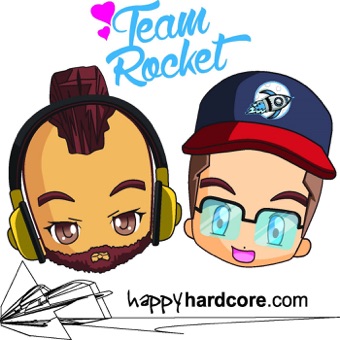 Details
Hey, Hey everyone.
Big changes here at Team Rocket Central with our podcast now transforming into a monthly show which will feature on happyhardcore.com
This is the first episode of the 'Team Rocket Happy Hardcore Show' which launched last month. So keep your eyes peeled on happyhardcore.com or follow us at facebook.com/teamrockethardcore to find out when our next shows are on.
Happy hardcore music is a global sound and together we make this amazing global family. Repost, leave a comment, keep supporting us and we promise we will always do our best for you.
Tracklisting:1. Arcadia (Riko & Blammo Remix) - Hardwell & Joey Dale feat Luciana2. Hurts So Much new mixdown - IYF & Nobody3. Feel Love (Original Mix) - Darren Styles4. Steal my girl (Tom Damage remix) - One Direction5. Walked away - Mob & Enemy6. Sometimes (Original Mix) - Richie, Gizzy G & Mark P7. RA-TA-TA - Weaver & AMS8. Kraken (Original Mix) - Jakka-B9. Shake Um' (IYF's Born Slippy Bootleg) - IYF & Marzi10. Eat, Sleep, Rave, Repeat - Outforce & Enemy11. Play Girl - UniqForm & S.I.D.R.12. Massiah (Chris Unknown & Re-Con Remix) - I See Monsters13. Magic Touch (Original Mix) - JTS & Jozzi14. Parachutes (Cytik Hardcore Bootleg) - Toneshifterz Feat Chris Madin15. Your Moment - Code Black & Wasted Penguinz (Olly P Bootleg)16. Make It Last Forever - Team Rocket feat Emily Mills