Yes or BS
Episode 20: Did a Victorian conservationist request his pet squirrel speak at his funeral?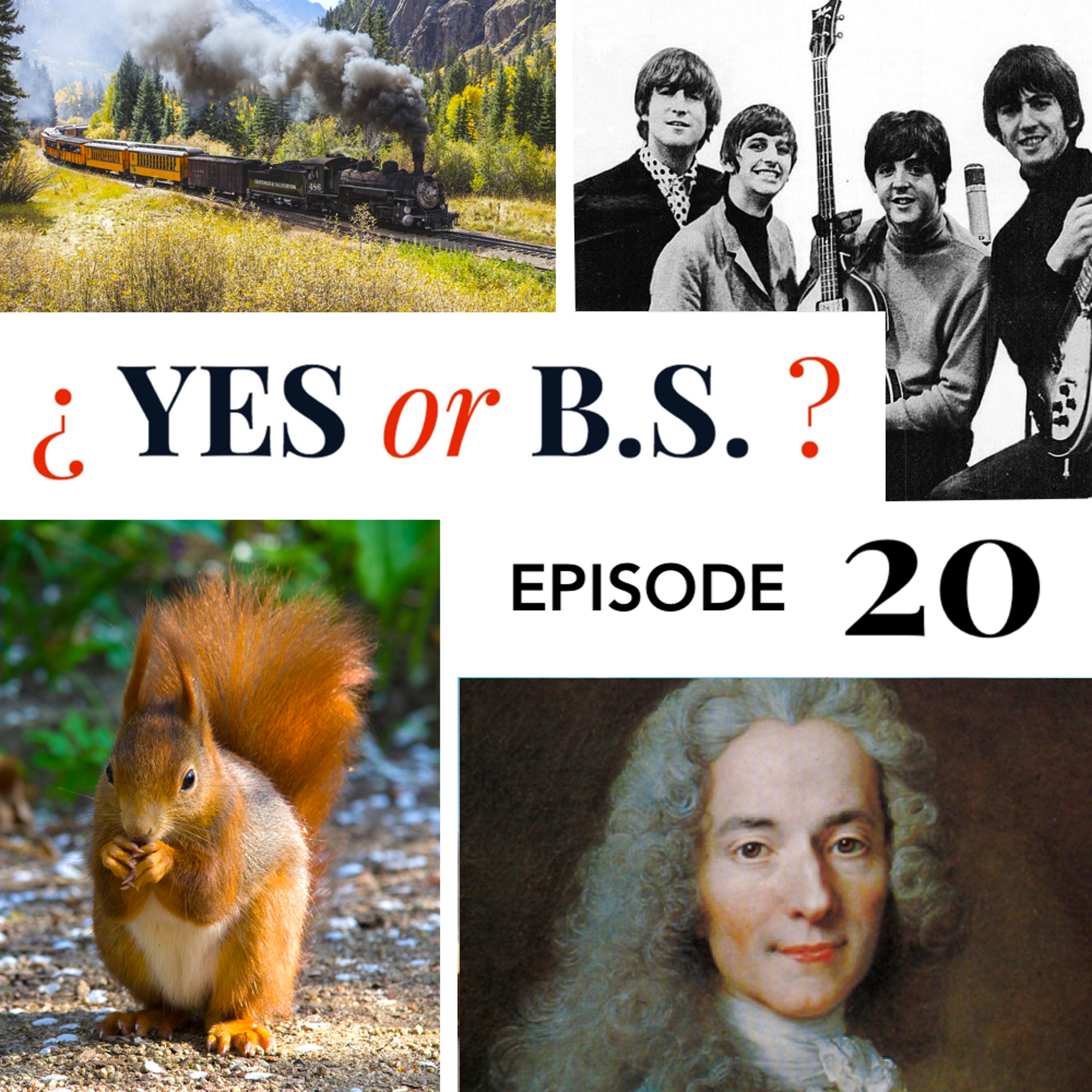 Details
We've made it. You've made it. WE'VE ALL MADE IT THIS FAR. It's the Yes or BS Season 3 finale!

And, as always, we're going out with another bumper last-of-the-series episode...

This week, Paul and Ant talk Wild West bandits, bizarre Victorian conservationists, Mother Shipton's Cave, Ancient Roman gigantism, and 18th century lotteries.

As if that weren't enough, along the way, we'll discover whether or not Molière achieved his place in French high society through underhand means; whether the Spanish wife of an English nobleman became the first woman in history executed for espionage; and whether or not a squirrel was asked to speak at the funeral of a noted 19th century eccentric. This being the last in the series too, there just might be a callback to a certain Mr Tolkien...

Enjoy! Comment! Review! Share! And we'll see you again very soon!