Yes or BS
Episode 21: Did a pair of stranded donkeys spark a 19th century catchphrase? - CHRISTMAS SPECIAL!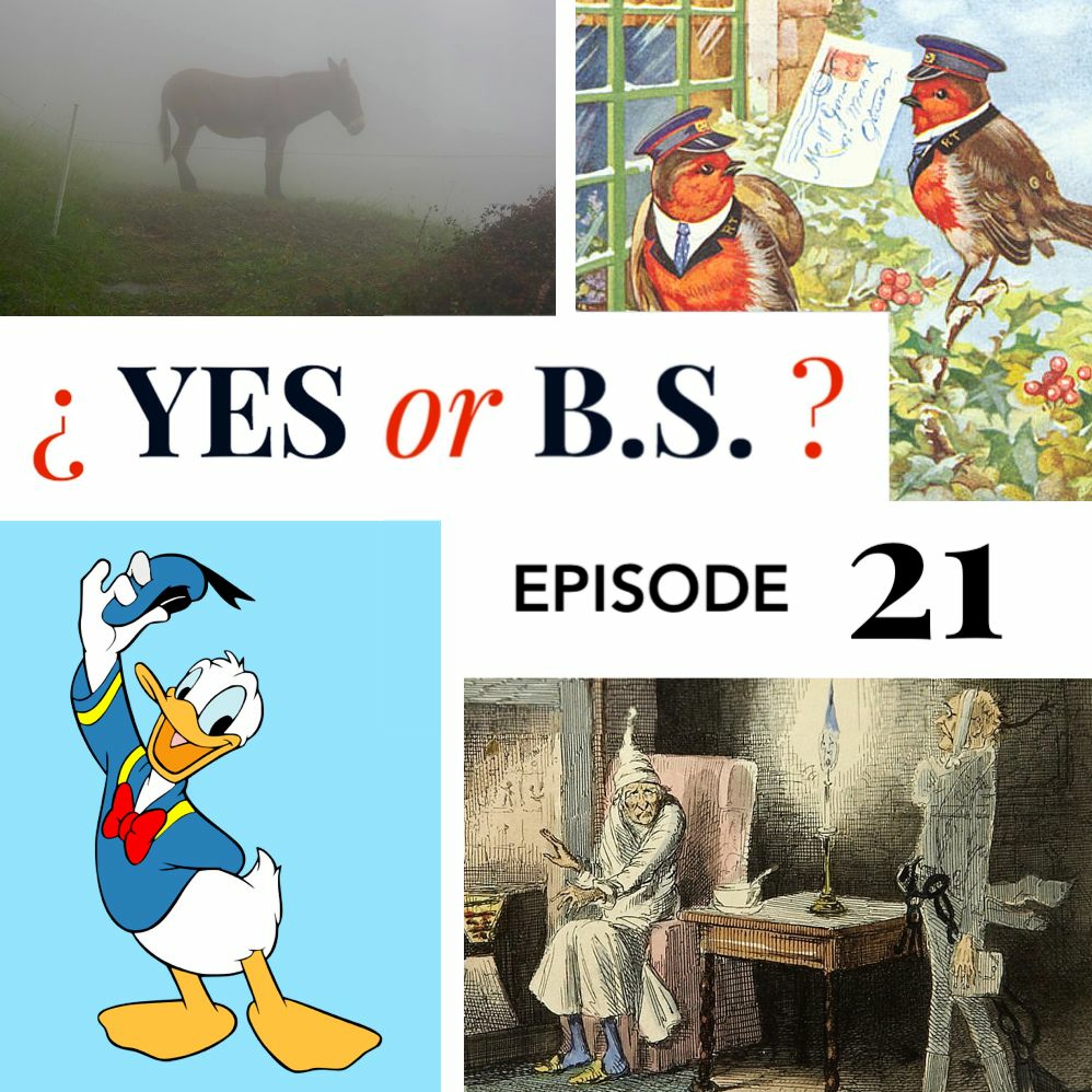 Details
Happy Christmas everyone! Who needs a bumper crop of festive nonsense to go with all your roast parsnips and pigs in blankets? No one, that's who. But too bad – you're getting a bumper bonus episode of Yes or BS anyway!

As always, here are six suitably festive facts and stories, some of which are entirely true, some of which are complete BS. Did Charles Dickens have a real life moorhen-eating miser in mind when he wrote A Christmas Carol? Was a sleepy Wiltshire village spooked by a UFO one bizarre Christmas morning? Is the Star Wars Holiday Special not actually the weirdest festive entry in the Star Wars canon? And did a pair of donkeys stranded on an island in Yorkshire on Christmas morning in 1806 spark a short-lived nineteenth century catchphrase? You can probably answer that last one already, but why not listen along anyway to find out more!