Yes or BS
Episode 27: Did a 19th century presidential candidate circumnavigate the globe three times?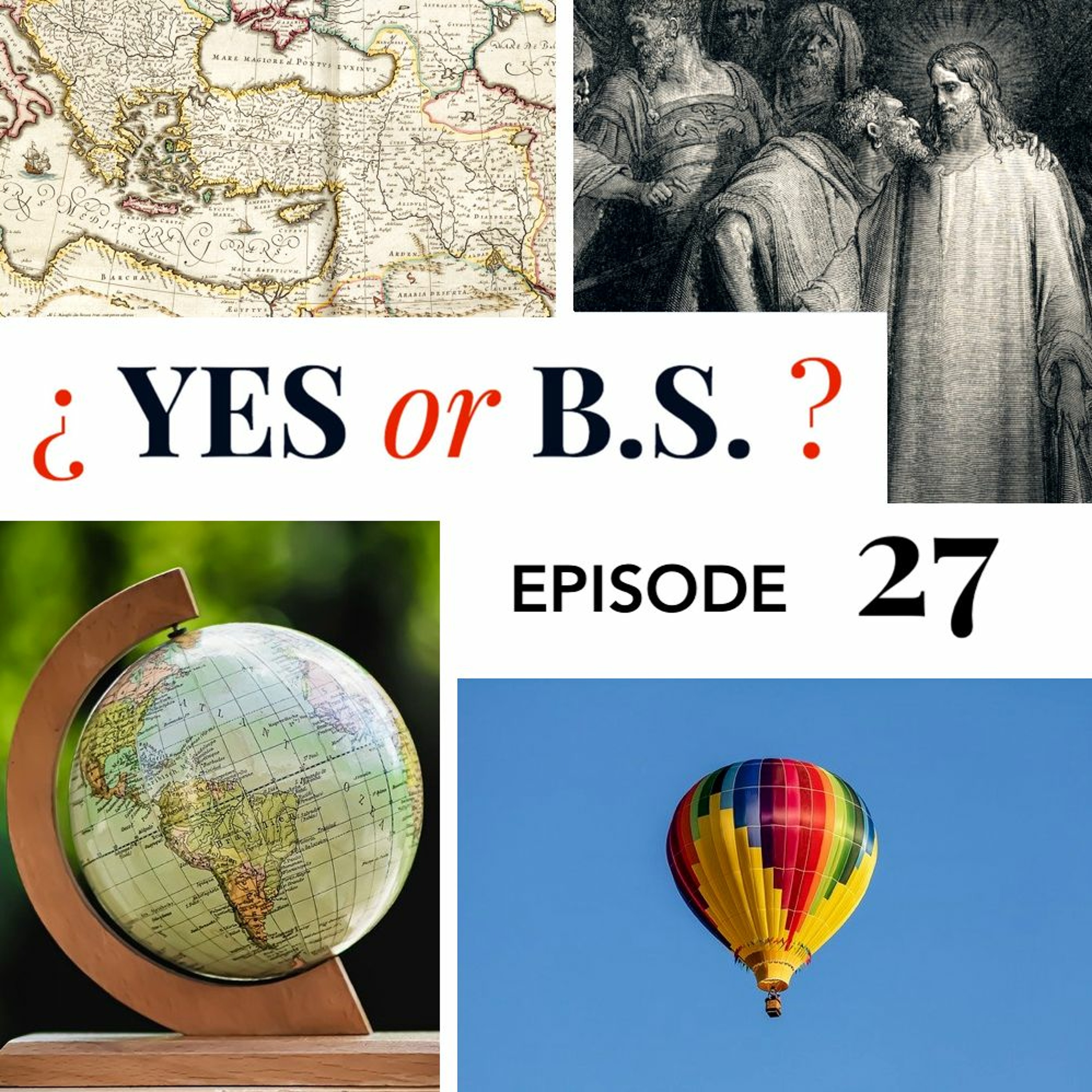 Details
Will Ant recover from his 6-0 defeat at the start of the series? (Unlikely.) Will Paul have a fact about a Victorian eccentric? (Very likely.) And will Ant really manage to go an entire season without a Roman history fact? (Impossible.) It's time for the Season 4 finale of Yes or BS!

Brace yourself for six more rounds of true-or-false trivia, from an Ancient Greek naval mishap to a globe-trotting presidential candidate, and from an anonymous helmet-wearing bigamist fraudster who turned down the king's autograph to a treasonous Ottoman vizier who successfully managed to commute his own death sentence by running a race against the sultan's gardener. Which might just be the strangest sentence we've ever written.

Enjoy – and we'll see you all again for Season 5 very soon!