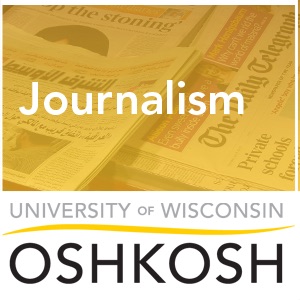 OVERVIEW
EPISODES
YOU MAY ALSO LIKE
Details
About Us

In 1969 a UWO professor, borrowing an idea from other state colleges, took a few college students to local high schools to bring awareness to the journalism field, to discuss ideas for newspapers and yearbooks and to answer questions students might have. This was the humble beginning of the Northeastern Wisconsin Scholastic Press Association, or what was then the School Press Association.Today NEWSPA is a thriving program to high schools journalists. The program has a large conference in the spring, where more than 500 students and advisers travel to the University of Wisconsin Oshkosh to participate in over 50 sessions and panels led by professionals in the journalism field. NEWSPA also sponsors adviser training sessions, yearbook and newspaper competitions, and produces two newsletters a year.
More from University of Wisconsin Oshkosh
Playlists
Welcome to Himalaya Learning
Click below to download our app for better listening experience.
Download App