MacEmerg Podcast
Episode 18 - Startup Approach to a Pandemic l TTC9 - Featuring Dowhos | Transition to Senior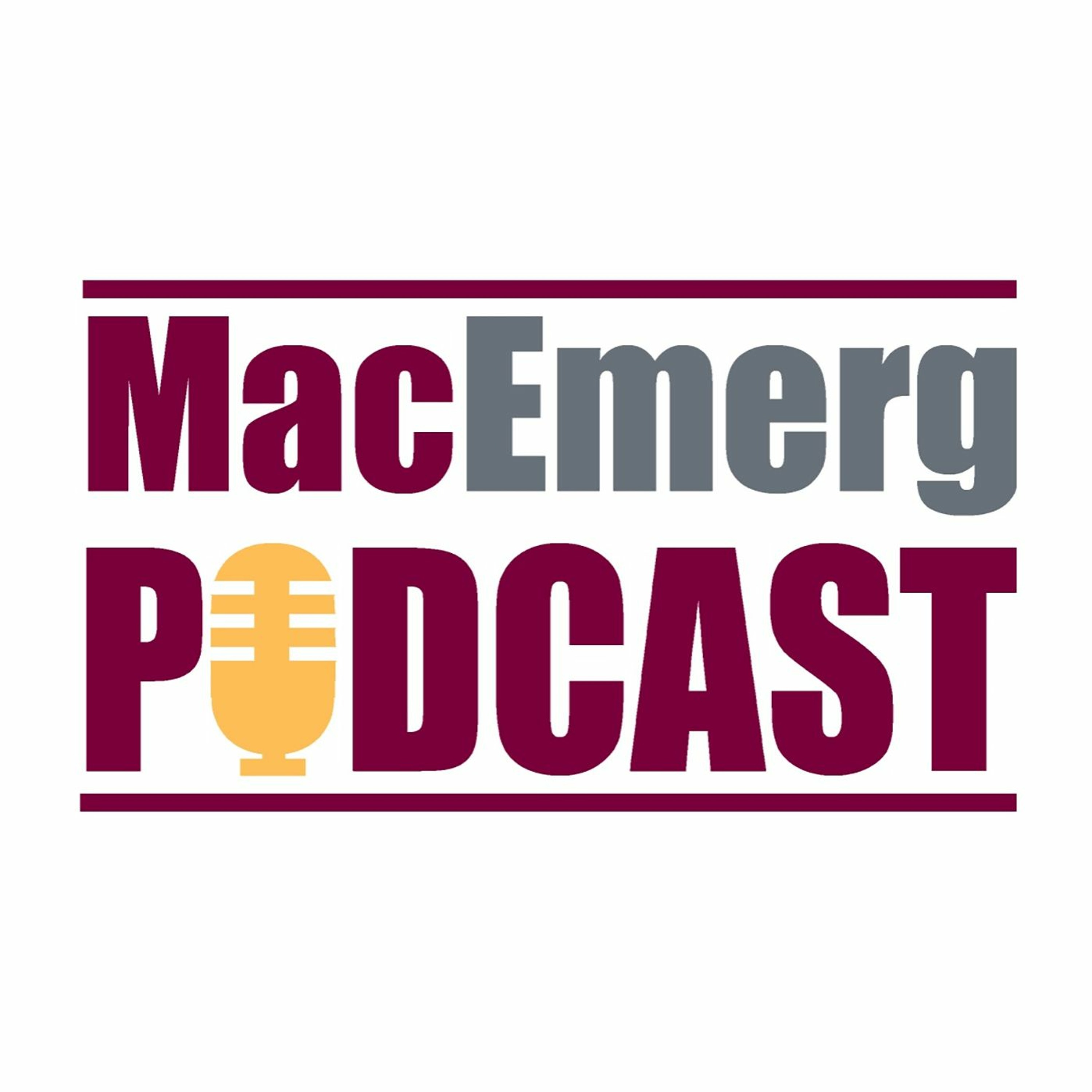 Details
Wednesday, July 1, 2020

Welcome to Episode 18 of our MacEmerg podcast. Please take a moment to complete our
survey, sharing with us your thoughts on our podcast! This will help us
continue to make quality content best suited for our listeners!

Click on this link below to complete the survey:

https://surveys.mcmaster.ca/limesurvey/index.php/732233

In this episode:

1) Dr. Brendon Trotter interviews Dr. Kashif Pirzada who speaks about the amazing grassroot
initiatives that have taken place during the COVID-19 pandemic. Mixed in this amazing
interview are tips on how YOU can start your own start-up initiative!

2) Dr's. Teresa Chan and Alim Nagji talk with incoming EM+1 resident Dr. Krista Dowhos in a 'Teaching That
Counts' segment focused on understanding how to approach feedback and get the most out of it!

3) Our very own Dr. Joana Dida is interviewed by colleague Dr. Spencer Sample in this month's episode of Residents Corner, where Dr. Dida speaks about her experiences as a PGY3 and what it means to transition from a junior to senior resident!