Empire Builders with Nick James
Empire Builders with Nick James
BEST MONTH EVER!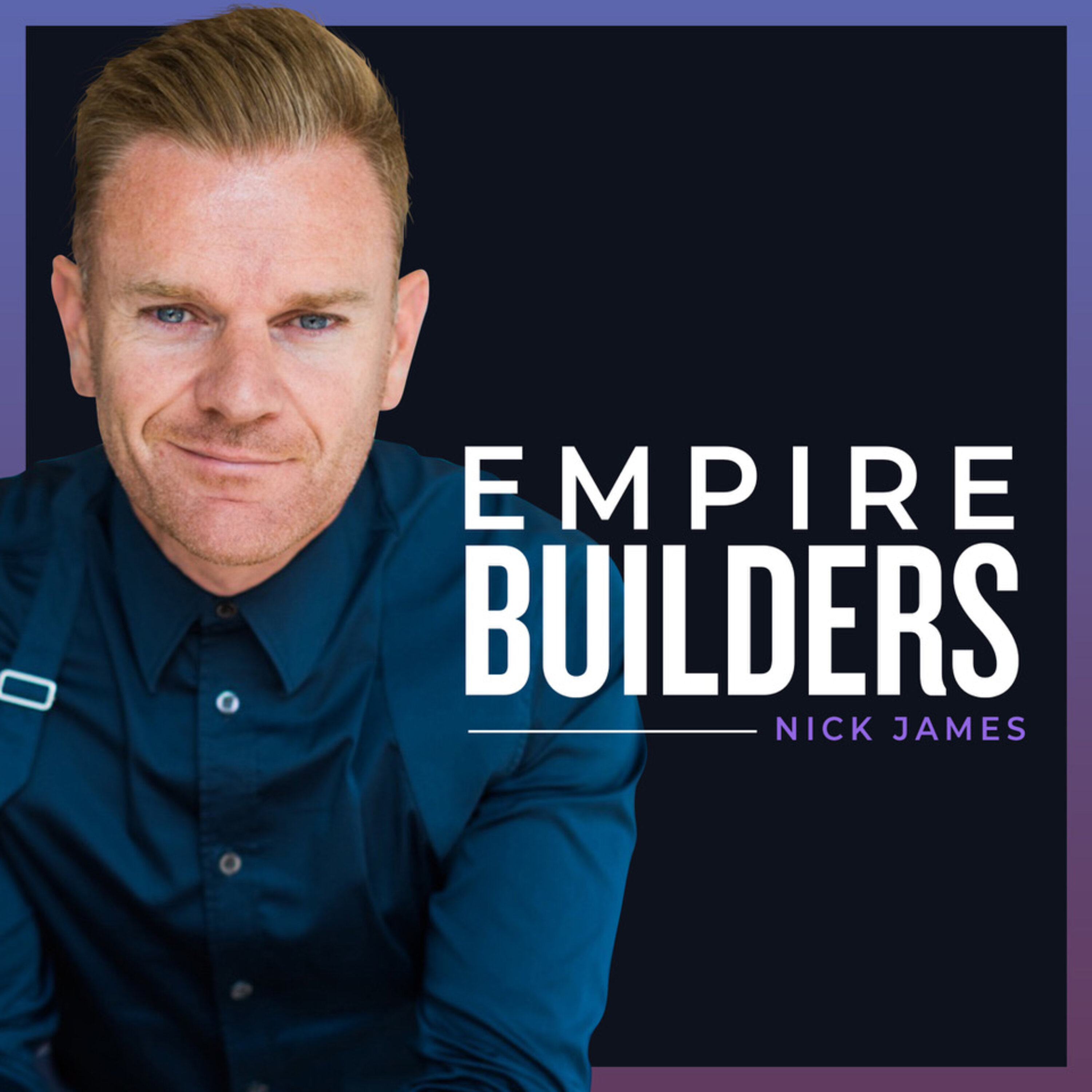 Details
Without any big events through existing clients, Nick has just achieved the best month ever for Mastermind sales.

If you run an expert business, a business based on your expertise and a transformation for your clients and you are wondering how to generate sales this will help as Nick shares the strategies he has used and explains how they can also work for you in this episode packed with valuable content.  

The strategies all helped people in Nick's community to move towards him and his team, so the question is - 'what opportunities are there in your current community and network to serve, seed, sell and close?'

 

KEY TAKEAWAYS
Serve - Real-world value given first without asking for or expecting anything in return.
Seed – to introduce the products, creating awareness.
Sell – only sell to those who have expressed an interest, do this through a written proposal (brochure) and if they are interested then close.
Roundtable sessions – serve and seed opportunity open to those who subscribed to the podcast. Great opportunity to offer advice and strategic input to develop and improve people's businesses over the next few months.
Strategy calls – with those who had completed online courses.
3 day live event – this was for those who wanted to come and learn over 3 days from our expert team.
For existing Mastermind clients, we put in place a special offer only available at the point of renewal.
Ascension through the mastermind program helps people to access what they need when they need it.
A lifetime membership offer locks in those who are the foundation of the mastermind program and are the people you want to work with long term.

 

BEST MOMENTS

'You will create a reputation as someone who gives massive value without being pushy'

'I only sell and close when people have shown some kind of interest'

'It's turning people who are part of your community, your audience, into your clients'

 

VALUABLE RESOURCES

Empire Builders Podcast 

 

ABOUT THE HOST

Nick James

Nick dropped out of university at the age of 21 and failed spectacularly with his first coaching business, which forced him to take a £16k/yr telesales job. 

Within 12 months he was the top performer and left to start his second business at 24. This time he discovered a winning formula and before long had a multi-six-figure company.

He then made a huge mistake which nearly put him out of business and cost him £50,000 in personal cash!

Fortunately, Nick kept it afloat, turned it around, and sold that business 2 years later in a seven-figure deal. 

He then co-founded a multi-million-pound marketing company, which he exited in 2015, and created Expert Empires.

Today, Expert Empires is known as the UK's number one business event for Experts, with world-renowned celebrity speakers like Gary Vaynerchuk, Grant Cardone, Chalene Johnson, David Goggins, and Lewis Howes gracing the stage.

Nick also specialises in helping Coaches, Consultants, Speakers, Trainers, and Authors take their businesses from zero to six figures and beyond through his Expert Empires Mastermind programme.

See omnystudio.com/listener for privacy information.