Empire Builders with Nick James
Empire Builders with Nick James
Copywriting The #1 Marketing Skill for Building Your Empire – Part 2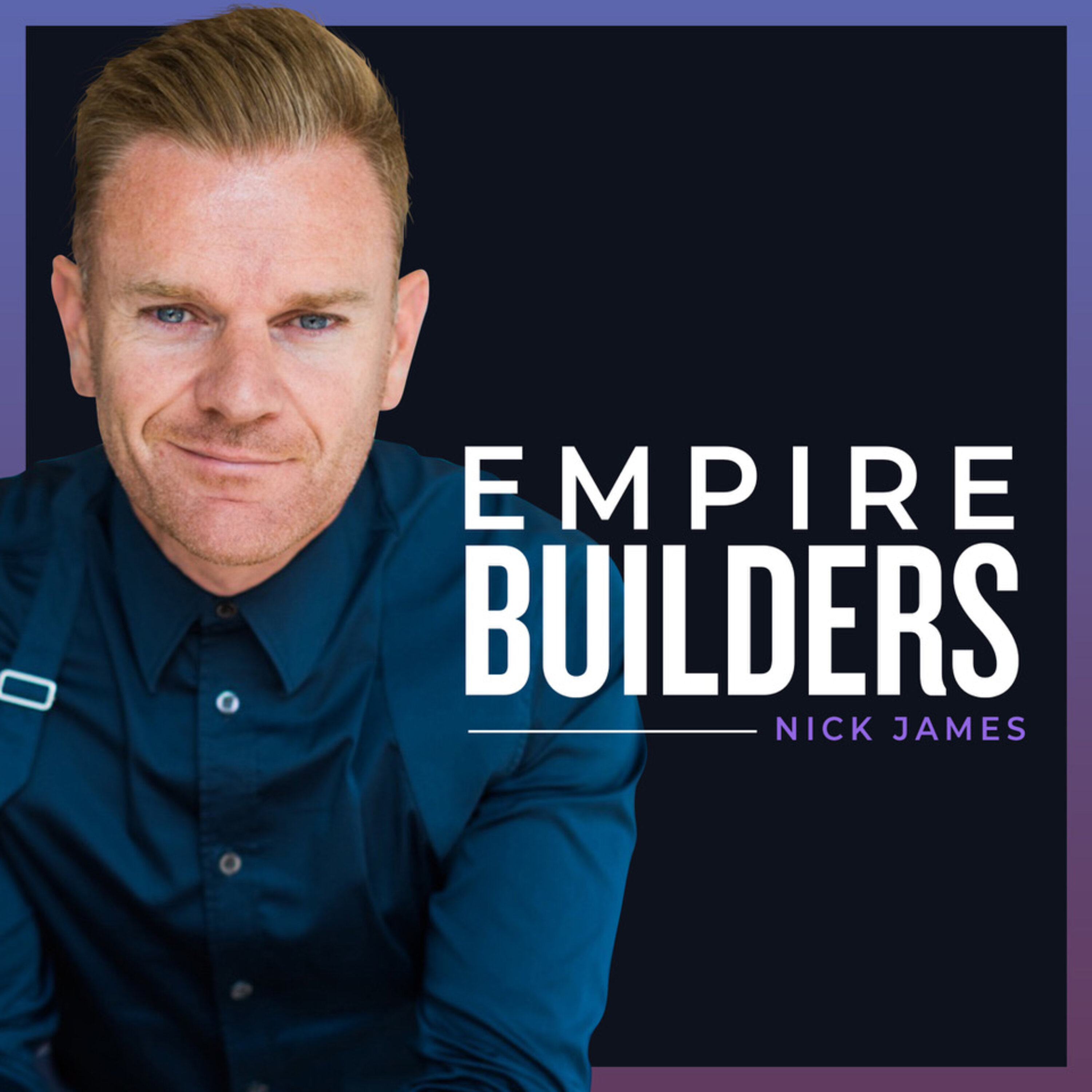 Details
This is part 2 of the 2-part copywriting masterclass training, in Part One, Nick explained how to prepare yourself and write great copy and in this episode, Part Two, he shares the anatomy of a great piece of copy – exactly what to write to connect with people emotionally when you want them to take a particular path of action.

As the number 1 marketing skill creating great copy is what will really make the difference and Nick shares exactly how to do it in this episode packed with content and great value.

 

KEY TAKEAWAYS
Capture the attention of the reader - The first line of text is designed to capture attention make it big and bold.
Build credibility - talk about your own success as long as it's with humility. Share the success of your clients, which demonstrates humility and builds credibility. Subtlety in sharing success is key.
Create a contrast - between the value your product or service offers and the fee payable. Build real-world monetary value around the service or product relative to purchasing it
Case studies and testimonials - the best kind of testimonial is one that begins 'since', is written in the voice of the person and includes the result.
Make case studies results-focused and time-bound.
Create urgency – if there is a sense of urgency people will take action.  Limit the number of people or product available and explain why now is the best time in your copy.
Have a clear and concise call to action - Make it very obvious what you want people to do next a single click or 'yes' to take action, it needs to be clear and very obvious, explain exactly what they need to do next.

 

BEST MOMENTS

' There is an art to writing words that connect with people emotionally'

'Whenever I share success I also share the failures along the way'

'Images can be effectively used to stop people scrolling on to the next post'

 

VALUABLE RESOURCES

Empire Builders Podcast 

 

ABOUT THE HOST

Nick James

Nick dropped out of university at the age of 21 and failed spectacularly with his first coaching business, which forced him to take a £16k/yr telesales job. 

Within 12 months he was the top performer and left to start his second business at 24. This time he discovered a winning formula and before long had a multi-six-figure company.

He then made a huge mistake which nearly put him out of business and cost him £50,000 in personal cash!

Fortunately, Nick kept it afloat, turned it around, and sold that business 2 years later in a seven-figure deal. 

He then co-founded a multi-million-pound marketing company, which he exited in 2015, and created Expert Empires.

Today, Expert Empires is known as the UK's number one business event for Experts, with world-renowned celebrity speakers like Gary Vaynerchuk, Grant Cardone, Chalene Johnson, David Goggins, and Lewis Howes gracing the stage.

Nick also specialises in helping Coaches, Consultants, Speakers, Trainers, and Authors take their businesses from zero to six figures and beyond through his Expert Empires Mastermind programme.

See omnystudio.com/listener for privacy information.