Empire Builders with Nick James
Empire Builders with Nick James
Economic Predictions for 2021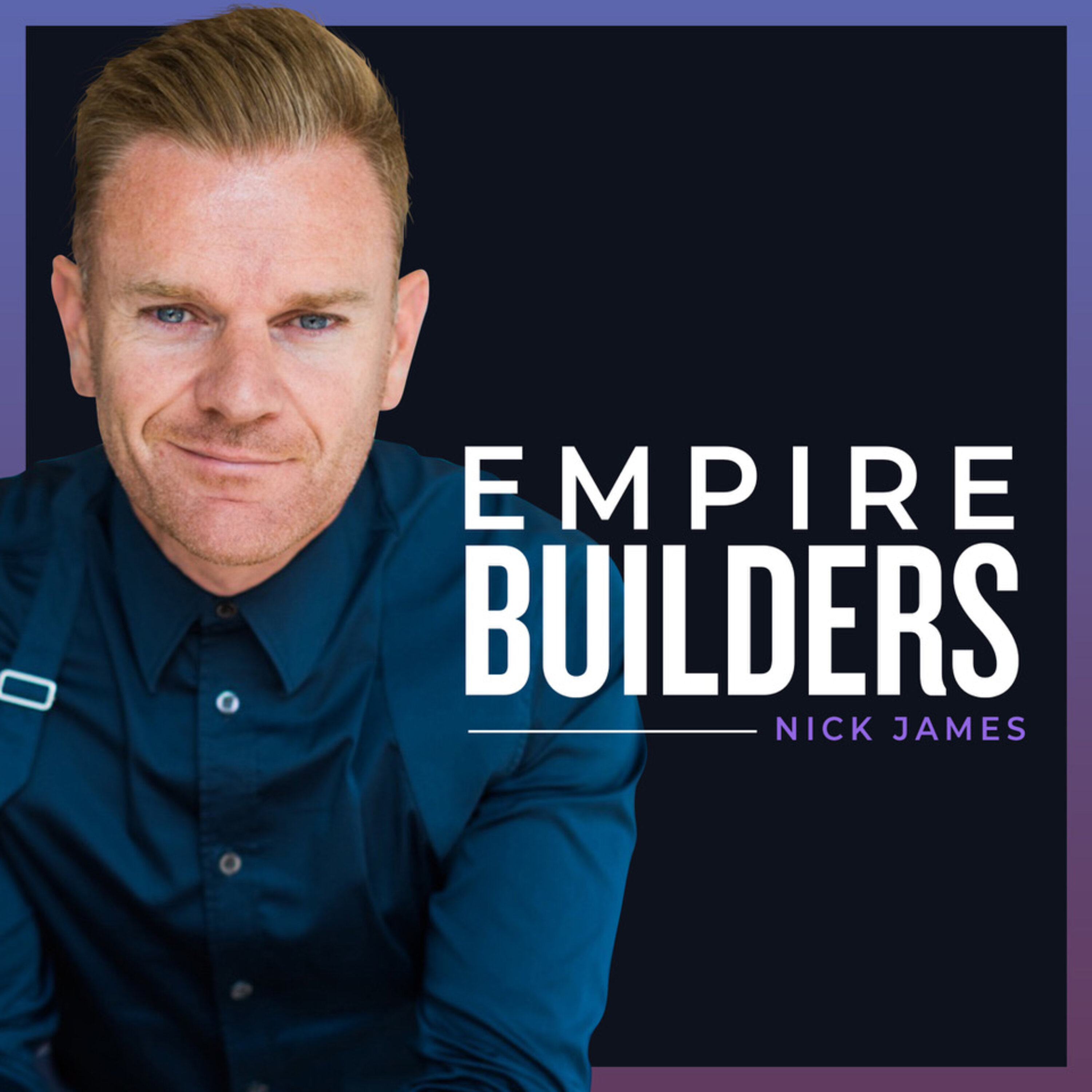 Details
Nick is with Frank Flegg who founded Ethical Property Partners and has a portfolio of over sixty properties.

He works to help others create their own property empires and fulfil their dreams and is always in pursuit of a win-win solution for everyone involved so that he leaves anyone who he has worked with better off than before he met them.

Frank also shares great advice about how you can take advantage of the perfect storm that's brewing if you are bold, adapt and take action.

 

KEY TAKEAWAYS
Franchising is a win, win situation for both the franchiser and the franchisee.
Start with the end in mind it's important to know where you are going.
When you are coaching one to one there is not an expectation of a manual they just want you and your knowledge at the end of the phone.
If you are working towards franchising always begin with one to one first.
As long as you carefully select your clients the success rate is potentially very high.
We have grown organically and moving from 20 to 70 properties has been about getting better at telling people we exist.
Over resourcing early means the business can cope with the growth without affecting the client.
Marketing and systemised selling have been what we have improved and what has made the difference.
The worst number in business is the number one – it is when you are most vulnerable.
Times of massive change are when fortunes are made.
Over the next 24 months, there will be opportunities in every area, the perfect storm is being created for 2021.
Take action on profit-making tasks.
In the next 2 years, adapt, be aggressive and bold because the landscape is changing.
This is a time when the individual can pivot and adapt and be massively flexible.
Adapt, be bold and take concerted action to move towards your goals.

 

BEST MOMENTS

'If you call it a franchise people have a certain expectation if it's one to one coaching they expect you'

'I knew that I had to look at franchising globally because the issue of homelessness is global'

'We have daily webinars and it's an integral part of what we do'

 

VALUABLE RESOURCES

Empire Builders Podcast 

Ethical Property Partners 

Sophisticated Property Investing Podcast

 

ABOUT THE HOST

Nick James

Nick dropped out of university at the age of 21 and failed spectacularly with his first coaching business, which forced him to take a £16k/yr telesales job. 

Within 12 months he was the top performer and left to start his second business at 24. This time he discovered a winning formula and before long had a multi-six-figure company.

He then made a huge mistake which nearly put him out of business and cost him £50,000 in personal cash!

Fortunately, Nick kept it afloat, turned it around, and sold that business 2 years later in a seven-figure deal. 

He then co-founded a multi-million-pound marketing company, which he exited in 2015, and created Expert Empires.

Today, Expert Empires is known as the UK's number one business event for Experts, with world-renowned celebrity speakers like Gary Vaynerchuk, Grant Cardone, Chalene Johnson, David Goggins, and Lewis Howes gracing the stage.

Nick also specialises in helping Coaches, Consultants, Speakers, Trainers, and Authors take their businesses from zero to six figures and beyond through his Expert Empires Mastermind programme.

 

 

 

 

 

 

 

 

 

 

 

See omnystudio.com/listener for privacy information.