Cryptoknights: Top podcast on Bitcoin, Ethereum, Blockchain, Crypto, CryptoCurrencies
Cryptoknights: Top podcast on Bitcoin, Ethereum, Blockchain, Crypto, CryptoCurrencies
Episode 182 - It's Crypto Winter. What Do I Do Now?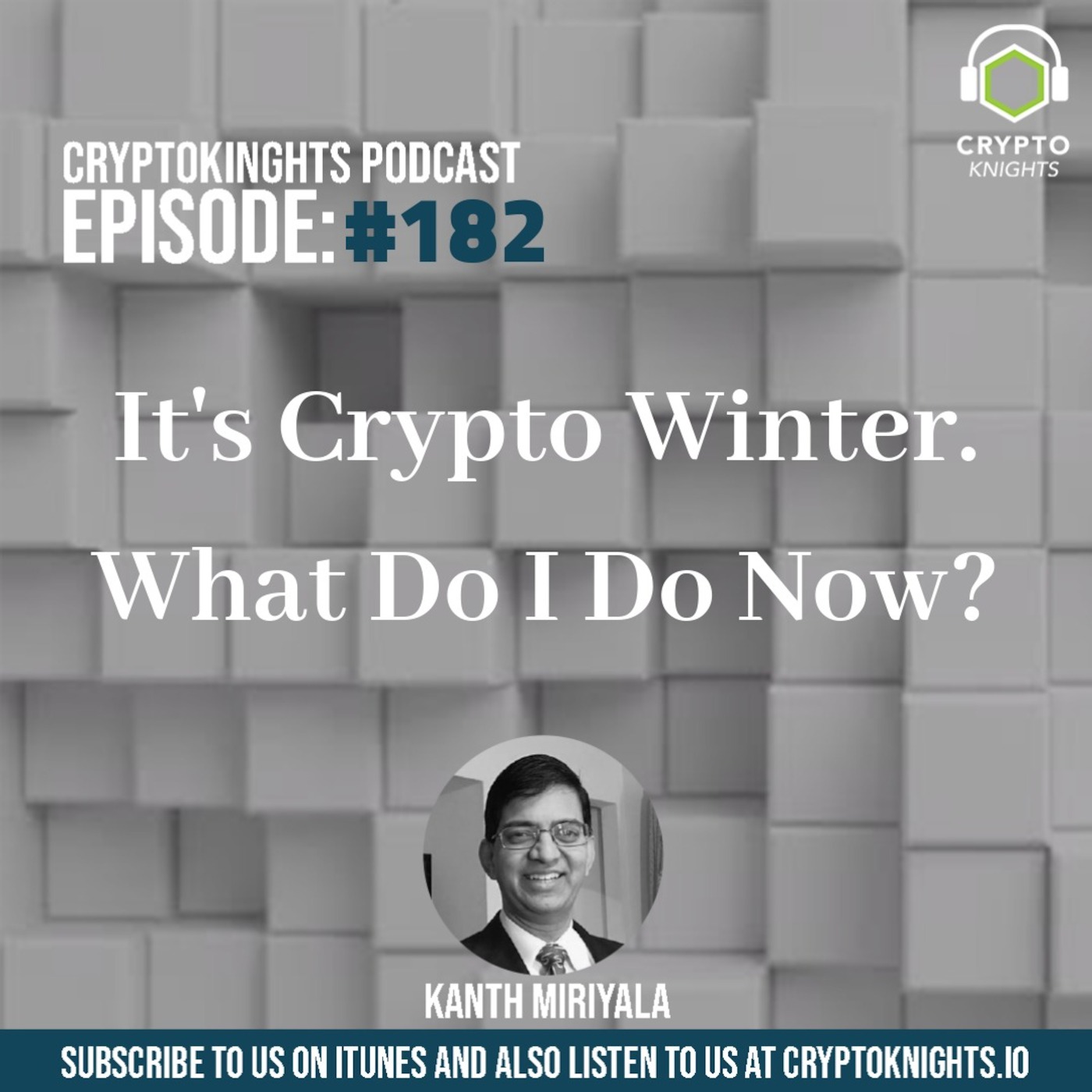 Details
Description:
We don't hear so much excitement around crypto these days.
Crypto people are saying it's crypto winter.
What do I do now? I bought bitcoin when it was on the peak, now it's down.
Should we invest in Crypto/Blockchain or not?
Listen to this episode of CryptoKnights Podcast to Understand The Background Of Crypto Winter.
Please put down your Concerns. comments and Question!
Note: Not a Financial Advise
About Speaker
KANTH MIRIYALA
Dr Kanth Miriyala, is a serial entrepreneur, venture capitalist, author, and mentor. He is based out of Dallas, Texas. He has played a pivotal role as an advisor in several organizations such as Gravitant.
Dr Miriyala founded CryptoKnights due to his passion for technologies that surround cryptocurrencies and his entrepreneurial mindset. He leads and mentors a young team of 5, at CryptoKnights.