Case No Point
Episode 8 - Nathan Lansing
Details
>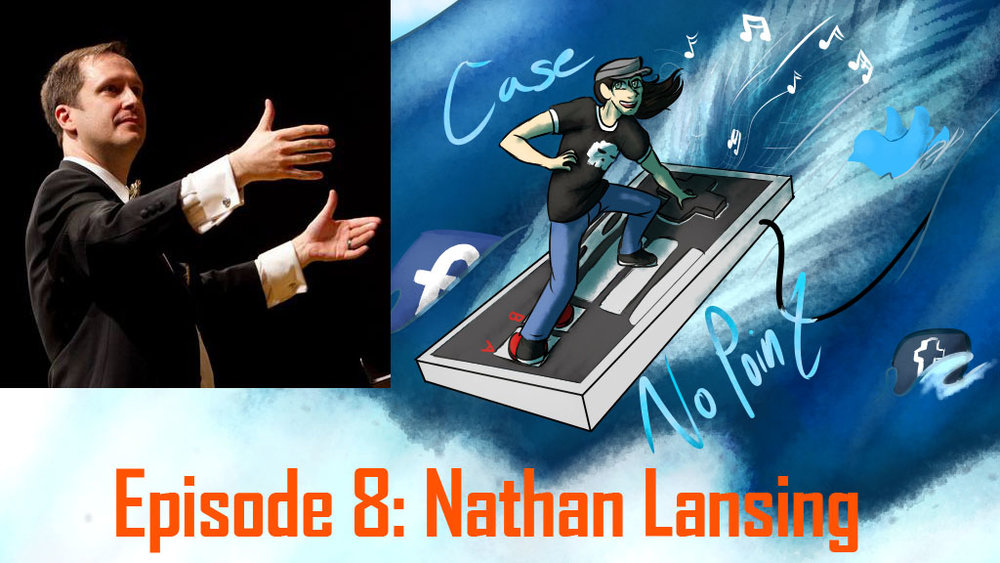 Nathan Lansing is a very clever, talented, and funny guy. He is a music instructor at Spokane Falls Community College in charge of the school choirs, and he also teaches a course on the history of pop music.
We discuss the things that made him decide to become an instructor, the events that lead to his unique arrangement of the Star Spangled Banner, and the consumption of music before the internet.
Nathan has a few concerts coming up where you can see him do his thing. Click on the links below for more details.
Sunday, October 16th, 2016 - Bach Duos Concert
Friday, November 4th, 2016 - Brahms Requiem - St. Stephen's Episcopal Church
Saturday, Novermber 5th, 2016 - Brahms Requiem - Coeur d'Alene First Presbyterian Church