Conversations With Warrior Women Podcast
Conversations With Warrior Women Podcast
Gwendolyn Osborne- Smith- Create Your World - Episode 22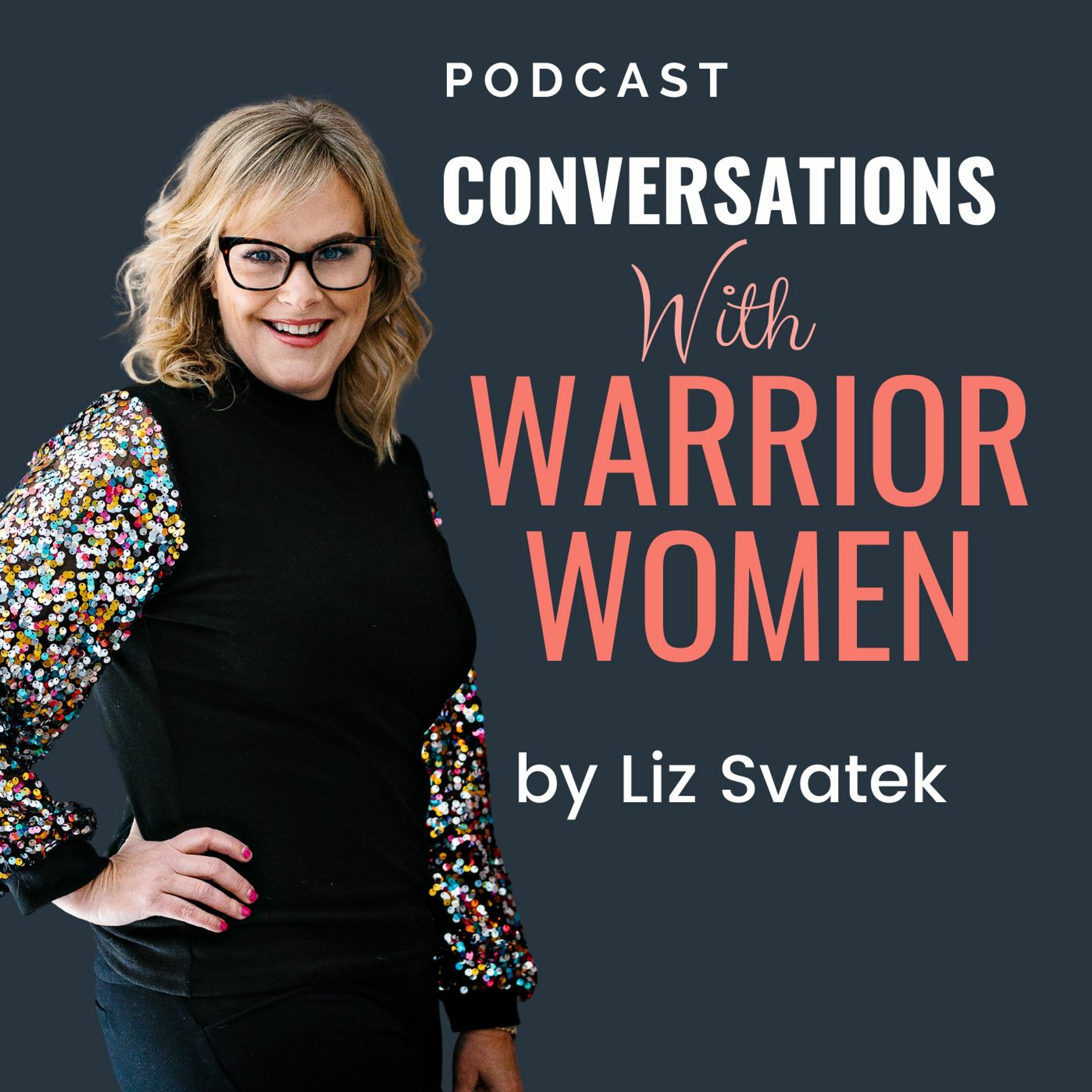 Details
Pregnant as a teen, Gwendolyn Osborne- Smith made the choice to create her world with her daughter and never give up on her dreams. Join us as Gwen and I talk about lessons learned from a failed marriage, The Black Lives Matter Movement, kids driving us insane in quarantine, and how she was able to leap off a 3 story platform for her role in Wonder Woman 1984! You may recognize Gwendolyn from her 12 year stint on the Price is Right but we find out she paved the way as a groundbreaking model of her time. Gwen is fearless, funny and has a heart of gold.


Show notes:
Follow Gwendolyn on Instagram
@itsgwendolyn
Catch Gwen in Wonder Woman 1984 - Watch the trailer!

https://www.youtube.com/watch?v=sfM7_JLk-84&ab_channel=WarnerBros.Pictures

Gwens Face oil is @lomolique
Gwens song: Funny How Time Flies
Gwendolyns Daughter is Monique Smith @moniquegreenofficial
Watch: Ava Duvernays- When They See Us
https://www.netflix.com/title/80200549

Watch: A Conversation On Race with Gwen and @NatashaHemmingway
https://us02web.zoom.us/rec/play/DGC7YS1JVLE0JavVv-fxVHWJj9LvI75p0kB5E4TBblh-yaIb1C9mspc0-3WK7vIV6gnqEsR_wTOe9iTp.48Gz35lquWlYALUb?startTime=1593023127000&_x_zm_rtaid=U4ngBKSCQiONJI_mvUd8aA.1599587931359.44512623be5d8d4b95cb5428d136a3bd&_x_zm_rhtaid=888

Want to start your own podcast? Contact Becky at and mention this podcast in your email for your discount! becky@bhmarketingfirm.com


Guest Bio:
Fresh off the set as an actor from "Wonder woman 1984", set to release in June 2020, Gwendolyn just completed an arc on General Hospital playing the fierce role of Police Chief Vic. On the more comedic side, you can catch her playing Meg Anderson, the easy going but extremely confident publicist in Beauty and the Baller on Centric.
Gwendolyn is a respected reality producer most recently wrapping a full season which showcases herself and her whole family "MEET THE SMITHS' on TBS.
Working with the Global production group ITV America as a producer, Gwendolyn was recently nominated for the segment 'Foul Shots by Kenny Smith' on TRUTV in the Cynopsis Short Form Video Festival.

In addition to her role as a model/tv personality on The Price Is Right for twelve years, Gwendolyn produced and hosted short segments about current affairs on HLN as a parenting expert. Other hosting credits include The Hallmark Channel's, Home and Family.
Other credits as an actor she played Jade Dominguez in Miami for two seasons on the television show Ocean Ave. Other television credits include Real Husbands of Hollywood, Charmed, Eve and Huff. Along with her most recent film appearance in Adam Sandler's Jack and Jill, she can also be seen in the movies Snow Dogs and Any Given Sunday alongside Bill Bellamy and Jamie Foxx.
Gwendolyn comes from Jamaican and British parents. Her love for the arts started in grade school, attending performing arts schools and colleges in both of her home towns Bath, England and Miami Fl, in America.
Catch Gwendolyn on her IG with interactive fun, with and without her kids about health and fitness from the inside out @itsgwendolyn.