Conversations With Warrior Women Podcast
Conversations With Warrior Women Podcast
Katie Chin- Leap and the Net Will Appear! - Episode 23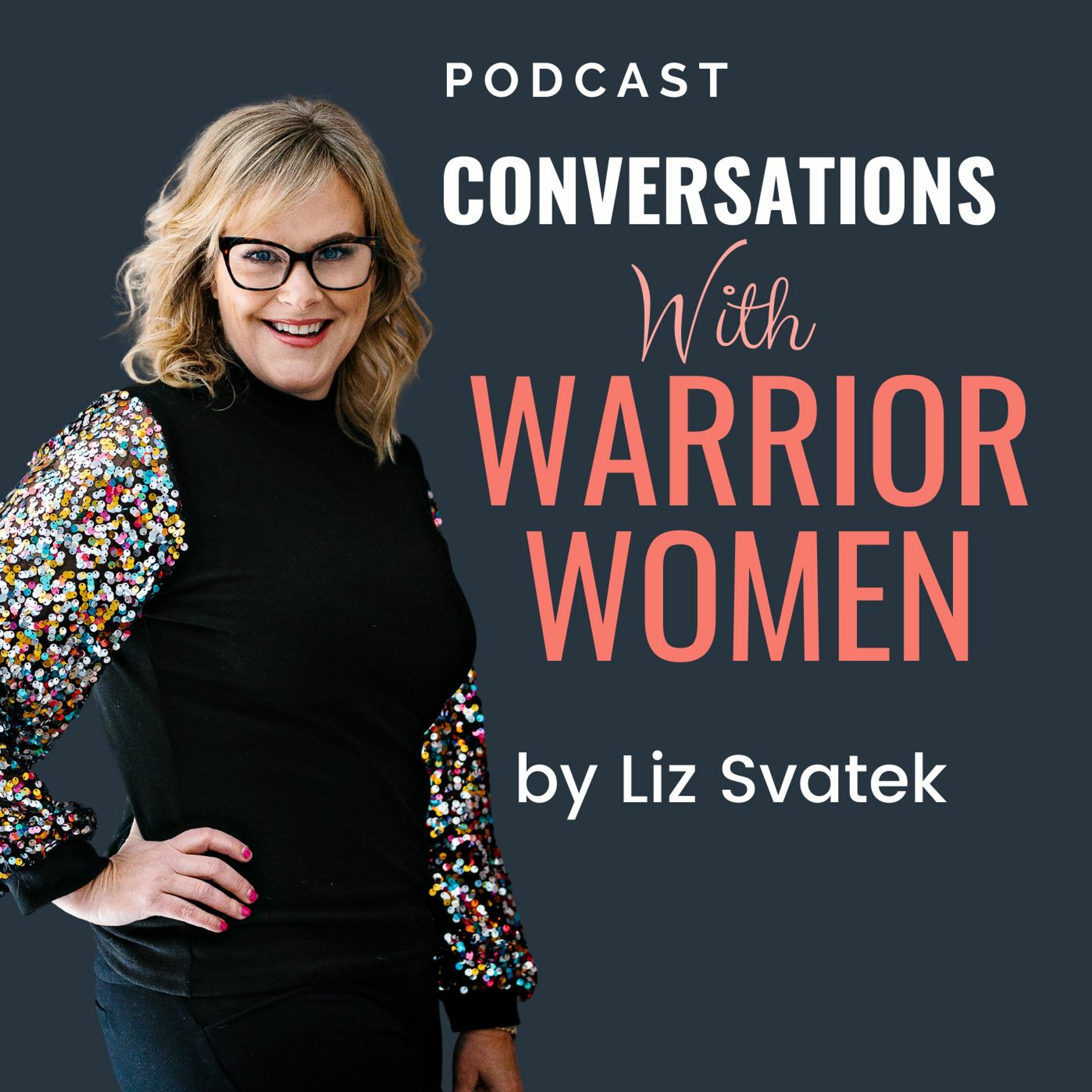 Details
Episode Description:
Katie Chin, celebrity chef, author and media personality tells us what it was like growing up with a Warrior Mother who immigrated from China, with no money and a high school education and built a 50 million dollar Chinese restaurant empire! Katie of course resisted her Mother's business but soon realized it was the exact right fit. She tells us how she reinvented herself, why you need to help women starting out, and why Karaoke is her superpower!
Show Notes:

Follow Katie Chin on instagram: @ChefKatieChin
Website:
https://chefkatiechin.com/

Cookbook: Everyday Chinese Cooking: https://amzn.to/3iADpXS
Youtube Channel: https://www.youtube.com/c/ChefKatieChin/videos
She has zoom cooking classes with grocery box delivery (DM for more info)

Tom and Sheri's Iron in a Bottle! Use Code: WARRIORMOMS15
http://tomandsherisproducts.com?aff=21

Del Pozzo Designs Vote Necklace: @delpozzojewelry- DM Tanya Use code WARRIOR
Or go to: http://www.delpozzojewelry.luxury

Guest Bio:

Katie Chin, caterer, award-winning cookbook author, television chef, food blogger and US Ambassador to Women's Entrepreneurship Day, has a passion for Asian food and is committed to teaching the American public that the very best Asian cooking can be achieved in a real home kitchen by real people on real schedules.
 
After growing up working in the kitchens of her late mother Leeann Chin's award-winning Minneapolis-area restaurants, Katie pursued a career in film and television marketing, but eventually left her executive position to return to her culinary roots. 
 
Katie co-hosted the national PBS cooking series, Double Happiness, in conjunction with her mother and together they wrote Everyday Chinese Cooking. On her own, Katie wrote 300 Best Rice Cooker Recipes and most recently, the award-winning bestsellers Everyday Thai Cooking and her latest cookbook, Everyday Chinese Cookbook:  101 Delicious Recipes From My Mother's Kitchen.  Katie's fifth cookbook will be filled with global flavors is slated for a Spring 2021 release. She is recognized as a pan-Asian cooking expert and has been featured in many food and lifestyle magazines such as O Magazine, Cooking Light, Bon Appetit, Elle, Real Simple, and Family Circle.  
 
In 2016, Katie partnered with Macy's on a six-city cooking and book signing tour to celebrate Asian Pacific Heritage Month where she was featured in a national print, radio and digital campaign.  
 
Katie chronicled her late mother Leeann's remarkable story on PRI's The World on NPR in May 2016.  She was also a featured chef at the Sundance Film Festival in February 2017.  
 
Her numerous appearances on national television include The Today Show, The Real, Hallmark Channel, The Daily Buzz, Cooking Channel and as a guest judge on Food Network's Iron Chef America.  She recently appeared as a chef contestant on Cutthroat Kitchen and Beat Bobby Flay.   She is also a frequent contributor to Maria Shriver's weekly newsletter, The Sunday Paper.
 
As part of her emphasis on healthy food, Katie served as the Culinary Ambassador to City of Hope and its "super foods" initiative. Taking the message of the cancer-fighting potential of certain foods directly to the White House, she demonstrated at the annual Easter Egg Roll how to quickly and easily incorporate "super foods" into daily life.
 
Based in Los Angeles, Katie divides her time running her businesses: Wok Star Catering and Fortune Cookie Divas, while posting recipes to her blog, shooting cooking videos for her Chef Katie Chin You Tube channel, throwing karaoke dinner parties, and caring for her stepdaughter Kyla and 11 year-old twins, Dylan and Becca.