Conversations With Warrior Women Podcast
Conversations With Warrior Women Podcast
Melissa Meyers- You Glow Girl! Episode 20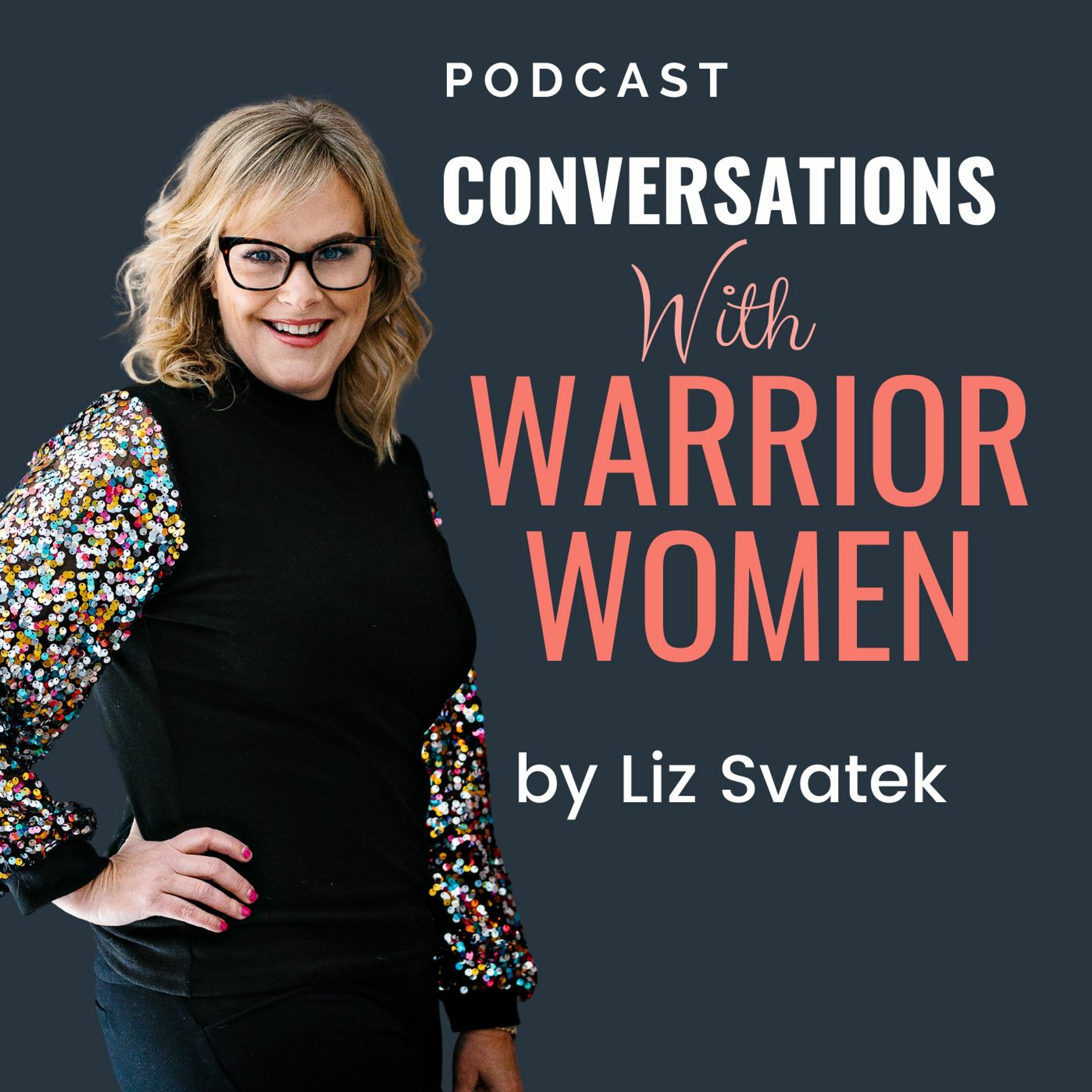 Details
Episode Description:
Beauty expert Melissa Meyers tells us how we can live the Glow Girl Life and glow inside and out! We cover everything from clean beauty and box breathing to face oils and and crystals. Melissa tells us how she built her successful blog: "The Glow Girl Life", based on a mission of helping women look and feel 10 years younger. You will love her business tips and beauty tricks!

Show Notes:

You can find Melissa's Lifestyle blog at: https://theglowgirllife.com/
Get the Glow Girl Newsletter with her beauty tips! https://theglowgirllife.com/subscribe
Follow Melissa on:
Instagram: https://www.instagram.com/melissameyers/
Facebook: https://www.facebook.com/TheGlowGirlLife
Asana app- to manage work flow
Evernote app- for note taking and organizing
Mel Robbins 5 second rule:https://melrobbins.com/the-5-second-rule/
Get the Lumi/ Glow girl necklace: Contact Melissa at: melissa@theglowgirllife.com and get 20% off!
Get the Golden Ray Glow Drops Face Oil- use code GlowGirl15: https://www.oliebiologique.com/shop/goldenray


Guest Bio
Melissa Meyers is an LA-based social media influencer, content creator and lifestyle writer with over 20 years of editorial experience covering beauty, fashion, wellness, and travel. She's the Founder and Creator of inspirational lifestyle blog, The Glow Girl where she's passionate about sharing tips on how to look and feel 10 years younger. Her focus is to empower women to be the best version of themselves, age gracefully and maintain a youthful glow from the inside out.

Melissa is currently a regular contributor to Who What Wear, the premier destination for celebrity style, runway trends, and shopping suggestions from top fashion and beauty experts. Melissa has appeared as a lifestyle expert on TV for NBC's Today Show and Weekend Today in New York, New York Live, ABC News, Better.TV, Fox's Good Day New York and others. She's also been featured in People, People StyleWatch, Huffington Post, Hamptons Magazine and more. She's covered the red carpet and conducted celebrity interviews as the Founder and Creative Director for PageDaily, an online fashion and beauty magazine that set the stage for what became The Glow Girl today.

Melissa has two co-branded products of her own—the GLOW Necklace with LOOMA Jewelry and Olie X Melissa Meyers Golden Ray Glow Drops. Some of her brand partnerships include KIND Snacks, Ritual, Dove, Target, Rachel Zoe's Box of Style, Shopbop, SOOTHE, La Prairie, Origins, StriVectin, Phyto and more!

Born and raised in New York, Melissa moved to Los Angeles with her husband and two children in 2013. Before her career in digital media, she worked at Bear Stearns as an associate director in Marketing before pivoting to follow her passion for lifestyle journalism.