Level Up - From Agent to Entrepreneur
Level Up - From Agent to Entrepreneur
We Have a Duty to Perform at a High Level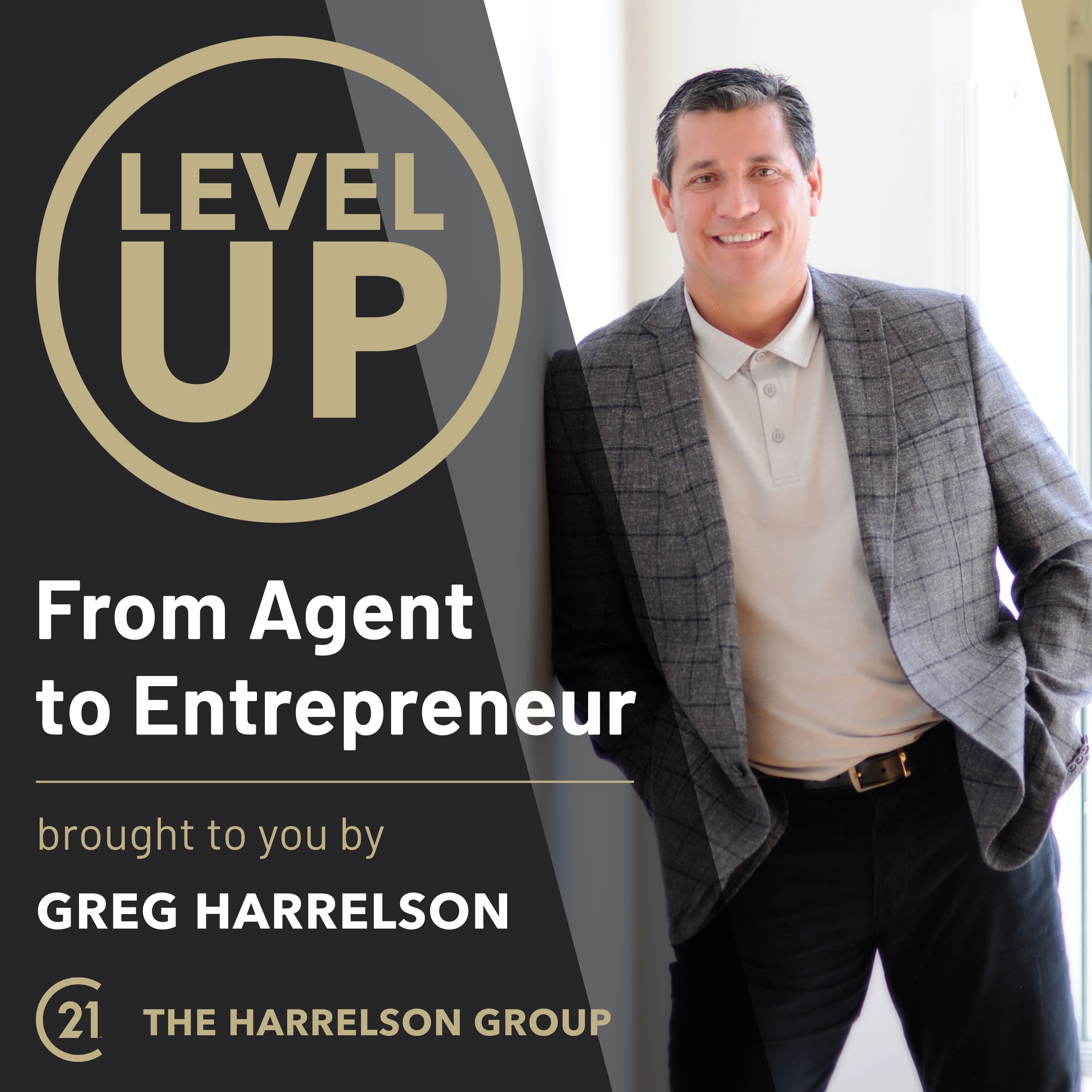 Details
Our level of success goes beyond financial reward and recognition. In our own way, we are leaders and examples in our community. Our goals and motivation don't just impact our own lives. 
 
Performing at a high-level and making our dreams a reality is non-negotiable because it impacts the lives of the people around us. It's our responsibility to be the best we can be, and that should add fuel to our motivation since a lot is at stake.
 
What can we do to ensure we reach the goals we've set? How can we motivate ourselves to keep pushing the bar and perform at a higher level?
 
In this episode, we discuss how to stay focused on the duty that is success. 
 
Perform at the highest level not only for the money you can make, but the example you can set. -Greg Harrelson
 
Three Things You'll Learn In This Episode  
 

The 5 questions to get to the core of our motivation: The reason we want to achieve at a high level comes down to more than making money. To uncover our true "why", we need to ask ourselves how our businesses are doing now, what we want, why we want it, who will benefit if we succeed, and most importantly, who will suffer if we don't. 
Why we need to think about who suffers if we fail: Being asked who will struggle as a result of our failures feels like a sucker punch because it puts everything into perspective. When we know a loved one's best interests are at stake, we'll do whatever it takes to succeed. 
How performing at a high level impacts our teams: When our team members see us achieve our goals, we show them that it's possible. Lead by example and inspire others to follow their dreams.