Deercast
1 - Swan Song to an Onerous Year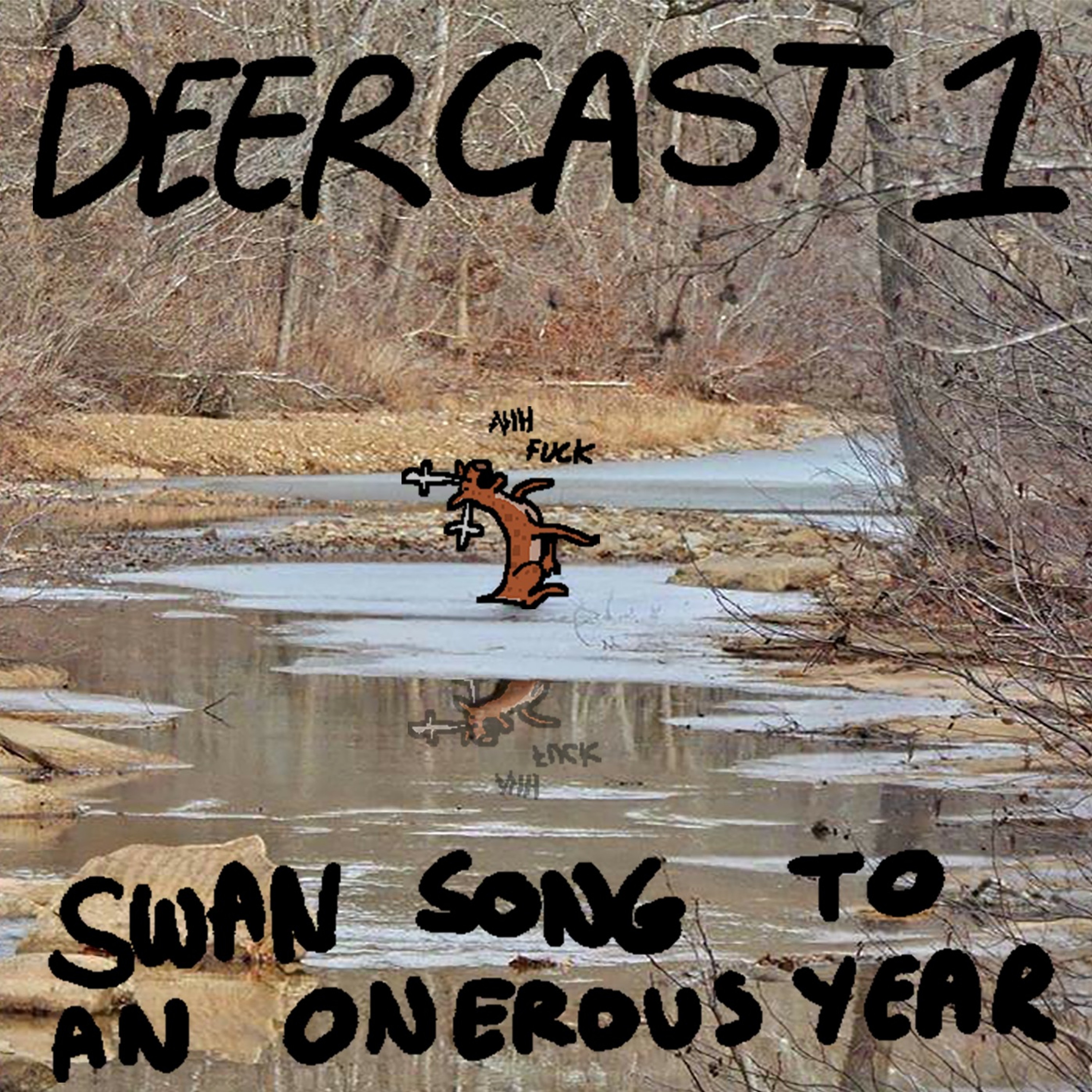 Details
A healthy selection of sad and happy music to end off a crap year and move onto a possibly crap, possibly uncrap new one

Hello! Welcome to Deercast. I'm @Hurtdeer

This is my new thing. I wanted to share all the music I've collected with everyone. And have an excuse to find more. I was hoping to take a "John Peel" style ethic with this and just play whatever I damn well feel like, so expect any genre, any time, except if it's shit. Or maybe sometimes even if it's shit. The bulk of the show will be dedicated to people who I've badgered music off of personally, found on bandcamp, or other forms of social media. People who I think are talented as all hell but clearly deserve more recognition. Fart

I'll be vaguely naming each episode. Because It's winter, and everyone hated the year of our Lord 2016, and because I have seasonal depression and was wrestling with a shit microphone this entire time, here's "Swan Song to an Onerous Year". Next one will be more upbeat, and, heck, maybe I'll find my footing with the dialogue and even tell """"""JOKES""""""". Who knows.

All tracks I play I will always link below to where you can buy or otherwise download them. As I've Done right here!

If you want to send me music you or someone dear to you has made (and, please do, it doesn't matter what genre or style, I'd like to hear it) send it to me at deercastmusic@gmail.com . Thanks!

Tracks

1. Zenji - Thirteen Ghosts - https://zenji.bandcamp.com/album/ode-to-the-unsung-ep
2. cherishh - Little Hands - https://soundcloud.com/cherishh/sets/anything-today
3. Deerhoof - I Did Crimes For You - https://deerhoof.bandcamp.com/album/deerhoof-vs-evil
4. Avionics - Forest2 - https://sodaisland.bandcamp.com/
5. Lenkemz - iv The Talisman (Or Hyson Grey) - https://lenkemz.bandcamp.com/album/larping-in-hell-ii
6. Amnesia Scanner - AS Atlas - http://theyoungturks.co.uk/store/view/as
7. Relapse - Generic Excuse B5-2 - unreleased - https://soundcloud.com/relapse
8. tina - Governor Luigi - https://soundcloud.com/coffecup99
9. Brock Winthrop - Pastoral Scene - https://brockwinthrop.bandcamp.com/track/pastoral-scene
10. Zammuto - It Can Feel So Good - https://zammuto.bandcamp.com/album/veryone
11. leon - With Me - https://soundcloud.com/leyawn/with-me
12. Wenzl McGowen - Toros - https://wenzlmcgowen.bandcamp.com
13. Whitetail - WONDERLVST - https://rarennudes.bandcamp.com/album/ify
14. Arguissein - Inside For Now - http://wonkaydownloads.co.uk/album/do-the-contagious
15. Swedger - Catch Me - https://soundcloud.com/3000bass/swedger-catch-me-free-download
16. Krest - A Very Merry Krestmas - https://soundcloud.com/krest/a-very-merry-krestmas

Background Music during conversation are various ambient bits of music i, Hurtdeer, made

Samples:
1. Why Bother? (Chris Morris & Peter Cook) - Bears
2. The Simpsons - Treehouse of Horror VI
3. Dark Souls III Ashes of Ariandel DLC - Corvian Dialogue

See you next time. I'll have a Patreon by then so you can send me money and I can survive on this heck of an earth for that little bit longer. Cheers.