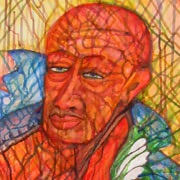 When is Elsie Dee Enchanted? - Vol. 5
OVERVIEW
EPISODES
YOU MAY ALSO LIKE
Details
About Us

The Elsie Dee Project is please to present the fifth (5th) installment of original Canadian World Beat Music. The Elsie Dee Project is dedicated not only to the diffusion of poetry, but also to the exploration of the musical formulas which one could call the 'lowest common denominator'.
More from Unknown
Playlists
Welcome to Himalaya Learning
Click below to download our app for better listening experience.
Download App