MALA: Blooms & Bad Women
MALA PODCAST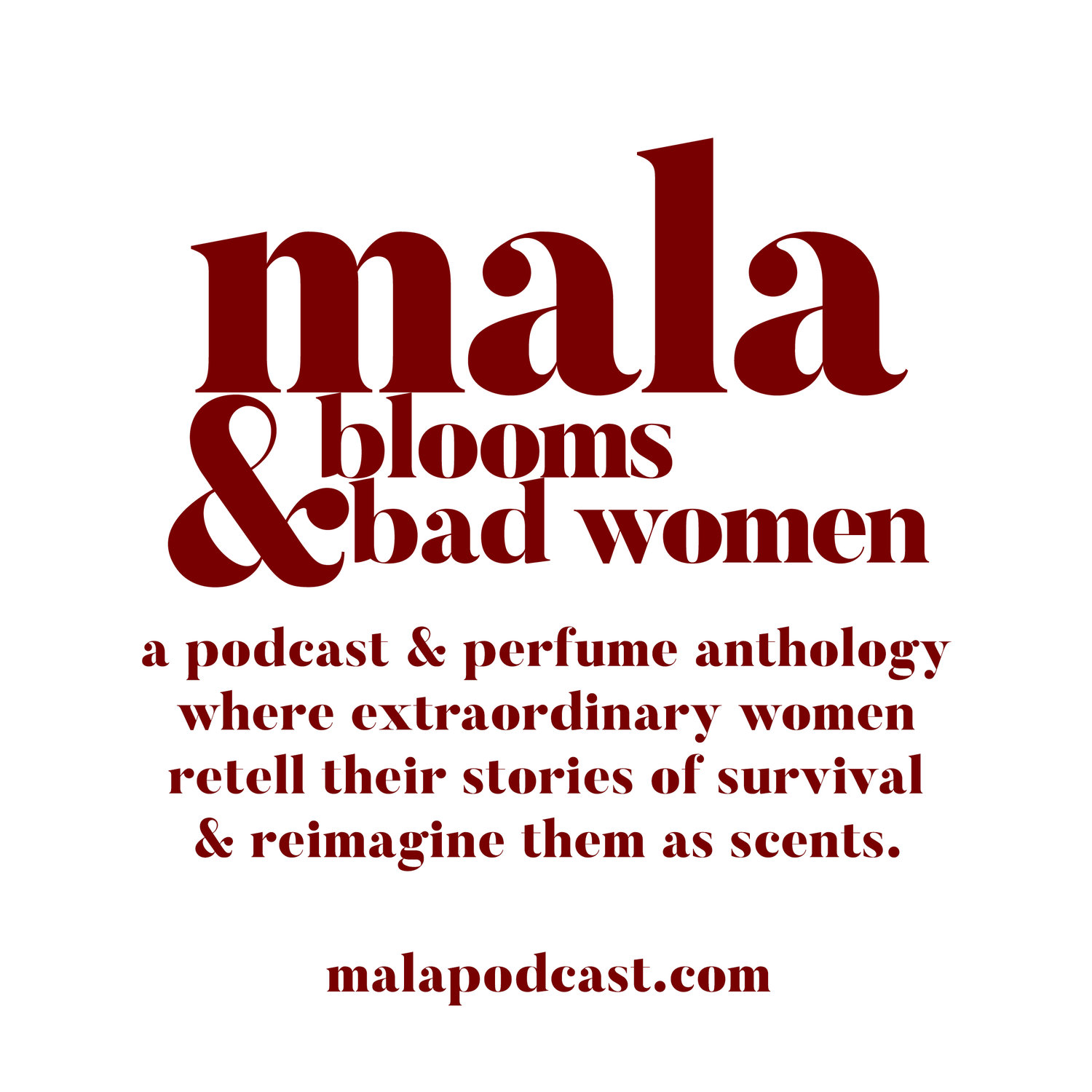 Details
A podcast founded by novelist & perfumer Tanwi Nandini, the MALA podcast is where extraordinary women retell their stories of survival and reimagine them as scents. We're here to unravel the notion of a bad woman, which is the Spanish definition of MALA, and means a garland of flowers in Sanskrit, or, in this podcast, Memory As Living Art.

This season centers on a house of formerly incarcerated women in Flushing, Queens. Our first guest Sharon, a former corrections officer, who is now chef and owner of Just Soul Catering, a company she started after her release from prison. Sharon's scent memories, as you'll find out, connect her love of food, her West Indian heritage, the terror of the night that sent her to prison for 25 years, and her journey to freedom.

We made a fragrance based on her story, a mélange of blood cedar, seaweed, turmeric and pimento berry, allspice and amber and ocean, a liminal space between the inside and the outside.