MALA: Blooms & Bad Women
MALA PODCAST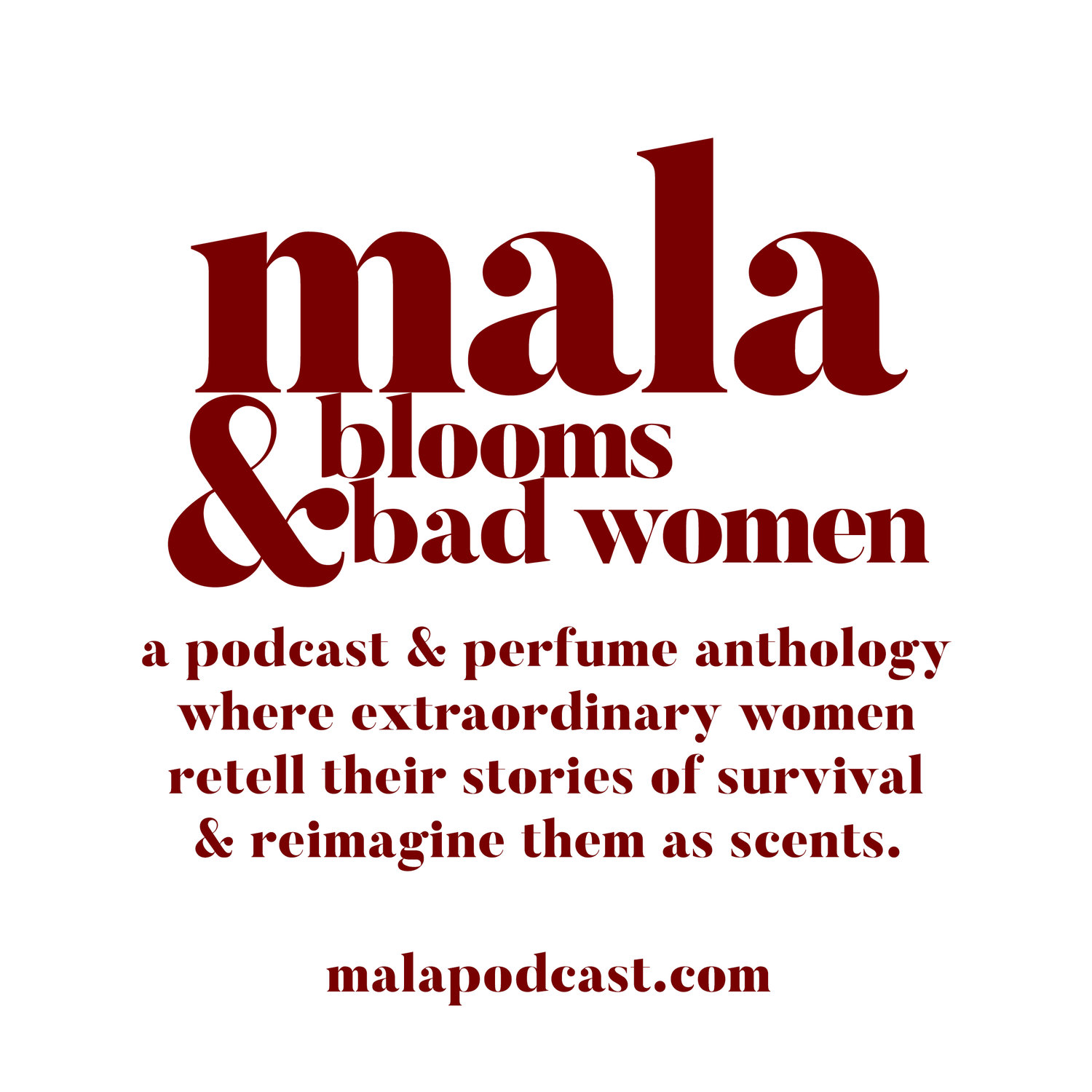 Details
Tasha grew up in Runyon Heights, a predominantly black suburb in Yonkers, not too far from where I grew up in Rockland County. Tasha's story and olfactory memory bring her back to the scent of cotton linen, fresh air, being outside, far away from the struggle and pain of being at home. It's something I notice in myself, when I'm in my lab, or writing fiction. What we gravitate towards is often right at the edge of our traumas. Cleanliness and fresh air juxtapose against more painful memories.
I wanted to incorporate notes inspired by Tasha's longing for comfort as a child with the meditative, grounded notes that speak to the woman she is today. The base is a gorgeous Mysore sandalwood and dry grass essence and musk, which blooms into a heart of natural white lotus absolute and water hyacinth. I wanted to play with base and heart as a metaphor for a lotus, a floral growing out of something fecal, beauty risen from dirt.
*Please note that this episode deals with themes that may be triggering.