The Mind4Survival Podcast - Prepping and Survival Tips for the Survivalist Minded Prepper
The Mind4Survival Podcast - Prepping and Survival Tips for the Survivalist Minded Prepper
OVERVIEW
EPISODES
YOU MAY ALSO LIKE
Details
About Us

Are you looking for Safety, Security, Survival and Emergency Preparedness, Skills and Tips? Mind4 Survival is you one stop shop for Survival and Preparedness information. Safety | Security | Survival | Preparedness | Skills | Information | Ideas
Latest Episodes
Episode 87: Medical Preparedness with Kevin Faulk
Medical Preparedness | Kevin Faulk with Devil Dog Consulting is here and in this first part of the two-part episode on prepper medicine we'll be covering: Medical Supplies Managing Expectations with Medical Training Managing Gunshot Wounds and Bleeding Control Vetting Training Comfort Items as Basic Medical Supplies Training with Medical Gear About Kevin Faulk Medical…
Episode 86: The Readiness Mindset with George Taylor
The Readiness Mindset | Hey, Survivors! This episode is going to focus on how to develop your readiness mindset. Remain in the Present Featured Guest: George Taylor Remain in the Present Readiness Mindset Tip #1: Remain in the Present When it comes to readiness, I focus on the individual and helping the individuals to…
Episode 85: Preppers and Fear Psychology
Preppers and Fear Psychology | It bugs me when people, especially people who profit from the prepping community, try to use fear as a motivation for others to prepare. In this Episode on Preppers and Fear Psychology: Micro vs. Macro Disasters Disasters Are Not a Myth Prepper Frustrations Illustrate Them Into Understanding! Preppers, Confidence, and…
Episode 84: Personal Risk Assessment with Ed Clark
Personal Risk Assessment | Hey there! This episode is going to focus on how to develop and manage your risk profile. In this Episode on Personal Risk Assessment: Foundation of Risk Types of Assets Prioritizing Assets What Am I Protecting My Assets From? What Am I Protecting My Assets With? Now many of you may…
Episode 82: Living in an RV Trailer (Pt. 1)
Living in an RV Trailer | Have you ever considered living in an RV trailer as a way to enjoy life more and as a backup place to live if things go bad? Listen in to this episode with David Help of RV Prepper as he discusses living in an RV trailer. In this Episode…
Episode 81: Safe Online Shopping Tips
How are you when it comes to safe online shopping tips? What will you feel when you buy something on the internet, only to find out after forking over your hard-earned money, that the whole thing is a scam? I know I'd be steamed! In this episode on Safe Online Shopping Tips Make the Seller…
Episode 80: Daily Water Consumption
Today's question about daily water consumption comes to us from Jason in VA. Jason writes: Hi Brian, I listened to the Water Storage podcast yesterday. It was really good. I wanted to get your opinion on my water storage. We have a household of 5. I have built up to 20 cases of water along…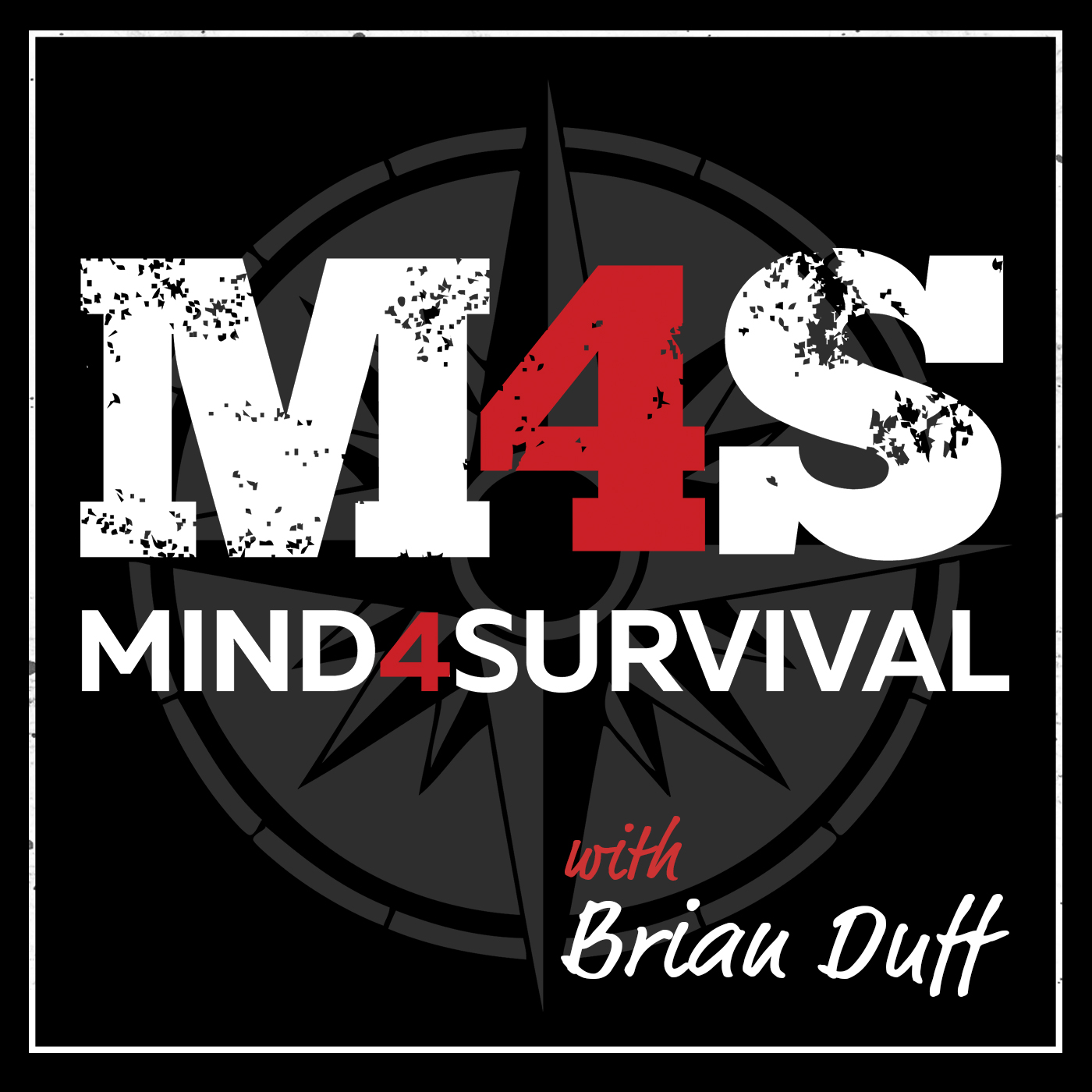 Episode 79: 10 Inconvenient Truths About Disaster Mindset
Have you truly and honestly ever thought about your mindset and the truths about disaster mindset when it comes to preparing for disaster and major cataclysms? When it comes to mentally preparing for major disasters and society altering events, all of us read posts on social media and hear people say in person about how…
Episode 77: Long Term Water Storage
How set is your long term water storage? Can it use a boost or a review based on new information? In this episode on Long Term Water Storage Why Think About the Long Term Water Storage? Natural Disasters Human-Made Disasters Health Impact of Drinking "Dirty" Water How Much Water Do You Use? How Long Can…
Episode 76: How to Identify Phishing Emails
Do you know how to identify phishing emails?Have you ever received an email and you weren't sure whether it was real, or someone looking to scam you? I have, and as a matter of fact, I received one today and am going to talk with you about it and how to avoid becoming the next…
We'll miss you!
If you cancel now, you'll continue to have access to members-only perks until Feb 23, 2020. Come back anytime!
Latest Episodes
Episode 87: Medical Preparedness with Kevin Faulk
Medical Preparedness | Kevin Faulk with Devil Dog Consulting is here and in this first part of the two-part episode on prepper medicine we'll be covering: Medical Supplies Managing Expectations with Medical Training Managing Gunshot Wounds and Bleeding Control Vetting Training Comfort Items as Basic Medical Supplies Training with Medical Gear About Kevin Faulk Medical…
Episode 86: The Readiness Mindset with George Taylor
The Readiness Mindset | Hey, Survivors! This episode is going to focus on how to develop your readiness mindset. Remain in the Present Featured Guest: George Taylor Remain in the Present Readiness Mindset Tip #1: Remain in the Present When it comes to readiness, I focus on the individual and helping the individuals to…
Episode 85: Preppers and Fear Psychology
Preppers and Fear Psychology | It bugs me when people, especially people who profit from the prepping community, try to use fear as a motivation for others to prepare. In this Episode on Preppers and Fear Psychology: Micro vs. Macro Disasters Disasters Are Not a Myth Prepper Frustrations Illustrate Them Into Understanding! Preppers, Confidence, and…
Episode 84: Personal Risk Assessment with Ed Clark
Personal Risk Assessment | Hey there! This episode is going to focus on how to develop and manage your risk profile. In this Episode on Personal Risk Assessment: Foundation of Risk Types of Assets Prioritizing Assets What Am I Protecting My Assets From? What Am I Protecting My Assets With? Now many of you may…
Episode 82: Living in an RV Trailer (Pt. 1)
Living in an RV Trailer | Have you ever considered living in an RV trailer as a way to enjoy life more and as a backup place to live if things go bad? Listen in to this episode with David Help of RV Prepper as he discusses living in an RV trailer. In this Episode…
Episode 81: Safe Online Shopping Tips
How are you when it comes to safe online shopping tips? What will you feel when you buy something on the internet, only to find out after forking over your hard-earned money, that the whole thing is a scam? I know I'd be steamed! In this episode on Safe Online Shopping Tips Make the Seller…
Episode 80: Daily Water Consumption
Today's question about daily water consumption comes to us from Jason in VA. Jason writes: Hi Brian, I listened to the Water Storage podcast yesterday. It was really good. I wanted to get your opinion on my water storage. We have a household of 5. I have built up to 20 cases of water along…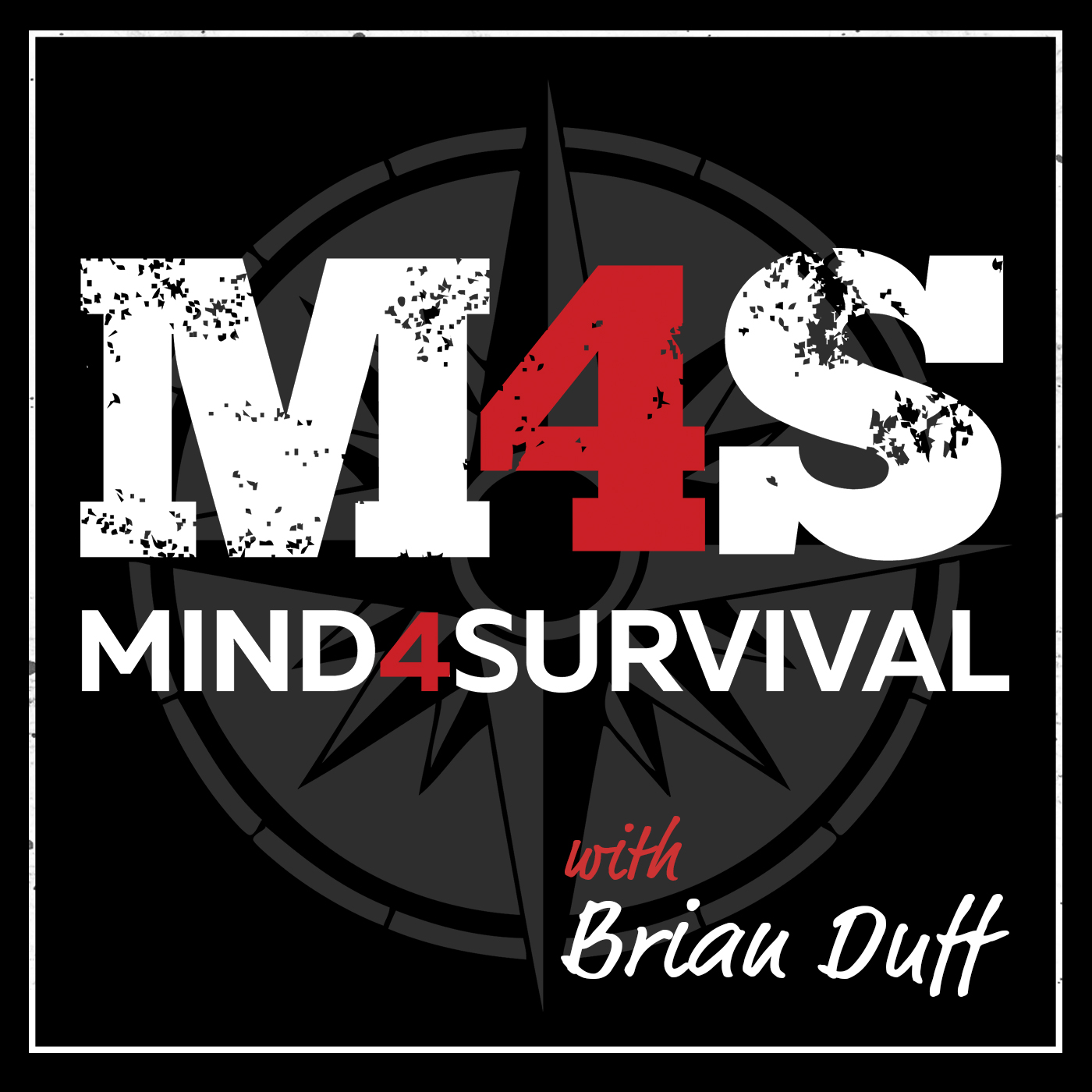 Episode 79: 10 Inconvenient Truths About Disaster Mindset
Have you truly and honestly ever thought about your mindset and the truths about disaster mindset when it comes to preparing for disaster and major cataclysms? When it comes to mentally preparing for major disasters and society altering events, all of us read posts on social media and hear people say in person about how…
Episode 77: Long Term Water Storage
How set is your long term water storage? Can it use a boost or a review based on new information? In this episode on Long Term Water Storage Why Think About the Long Term Water Storage? Natural Disasters Human-Made Disasters Health Impact of Drinking "Dirty" Water How Much Water Do You Use? How Long Can…
Episode 76: How to Identify Phishing Emails
Do you know how to identify phishing emails?Have you ever received an email and you weren't sure whether it was real, or someone looking to scam you? I have, and as a matter of fact, I received one today and am going to talk with you about it and how to avoid becoming the next…
More from Brian Duff
Show
Playlists
Welcome!
Your subscribe was successfull. It's nice to have you as a member!
himalaya
プレミアムへようこそ
聴き放題のオーディオブックをお楽しみください。