78 episodes, 118 hours 40 mins
---
Aliquot #3: Q&A Mashup - Fasting
Get a sample of our new premium member's content, known as Aliquots, by listening to this in-depth Q&A mashup on Fasting. What's an aliquot, you may ask? Aliquots are special, curated segments prepared and distributed to premium members via the premium members podcast feed. This collection of clips covers a range of topics related to fasting, including associated mechanisms of healthspan and longevity, purported health benefits, and when and how to break the fast. Episode Highlights 00:01:36 - Fasting mimicking diet, the ketogenic diet and autoimmune diseases 00:13:42 - Spermidine is a fasting mimetic compound 00:16:51 - Aerobic exercises in a fasting state induces autophagy quicker than in a fed state. 00:25:15 - Intermittent fasting, prolonged fasting and healthspan. 00:28:02 - What we know about the minimal fasting time it takes to induce autophagy and apoptosis. 00:33:35 - Comparing and contrasting a ketogenic diet with prolonged fasting. 00:37:33 - Rhonda compares the rejuvenation effect of time-restricted eating vs prolonged fasting vs fasting mimicking diet. 00:41:16 - Rhonda's thoughts on coffee breaking a fast. 00:52:29 - Supplements and other medications outside of a time-restricted eating window. 01:01:28 - Differences between a fasting-mimicking diet vs a water-only fast. Learn more about our premium podcast feed The Aliquot by clicking here. Learn more about premium membership benefits by clicking here.
Part 2: How not to die of chronic disease or COVID (aka how to avoid insulin resistance), with Tommy Wood, MD/PhD
The second edition of The Carnivore Code (new cover and index!) is available for pre-order now! www.Thecarnivorecodebook.com release date is August 4th 2020 in ebook, print, and audiobook formats. Tommy Wood MD, PhD is an elite-level professional nerd who has coached world class athletes in a dozen sports. He has an undergraduate degree in biochemistry from the University of Cambridge, a medical degree from the University of Oxford, and a PhD in physiology and neuroscience from the University of Oslo. Tommy is a Research Assistant Professor at the University of Washington, a Research Scientist at the Institute for Human and Machine cognition, and is on the scientific advisory board of Hintsa Performance. He is also CSO (Chief Snake Officer) at the Costa Rican Center for Bro Research. Tommy lives in Seattle with his wife Elizabeth and their two goofy boxers. In his spare time he can usually be found cooking, reading, or lifting something heavy. Time Stamps: 10:15 Tommy on Coronavirus...
159 min·2 months ago
Share 
Using Carbs to Lose Weight with Dr. Sarah Ballantyne
Between the latest online fads and the crazy media headlines, it's easier than ever to get confused about your health. If you want to make better decisions about your health today so you can feel better and live longer, you've come to the right place. Do you feel fearful of carbohydrates? Essential nutrients have been demonized by many popular diets which have only resulted in confusion and frustration for too many. Our conversation today centers around the role of insulin in both health and disease.
Joel Greene Podcast Part 1: How To Reboot The Gut, Eat Cheesecake Without Gaining Weight, Amplify Any Fasting Protocol & Maximize Fat Loss.
My guest on today's episode, Joel Greene, has hacked peak human performance...working out once per week...eating whatever, whenever...and does it all on fast food! He is the future of real world health and nutrition, today. His book, The Immunity Code, will change everything you know about the body. Simply put, you will jump 10 years ahead of anything else on the shelf today. bengreenfieldfitness.com/joelgreene
109 min·3 months ago
Share 
#190 How to Swap Out Bad Fats From Your Body with Dave Asprey
Welcome to the Body Mind Empowerment Podcast. I'm your host Siim Land and our guest today is Dave Asprey. Dave is the founder of Bulletproof, Truedark, and many other companies. He's a best-selling author of several books and often called the 'father of biohacking'. Timestamps: Biohacking and Medical Freedom 03:20 Bulletproof Coffee and Structured Water 14:10 Healthy Omega 3 to Omega 6 Ratio 24:19 Are Kale Smoothies Good for You 29:21 Functional Aging vs Poor Aging 35:00 How Long Does It Take to Swap Out Bad Fats From Your Body 38:30 Prevent Detox Symptoms from Fat Loss 42:20 Main Causes and Pillars of Aging 44:11 Telomeres and Aging 50:30 Psychology of Getting Healthy 57:40 And much more Here are the links to the podcast on all platforms Link to theAudio Podcast on iTunesandStitcher Link to the podcast onSpotify Link to thepodcast on CastBox Watch the Biohacking Bootcamp Videos on Patreon This episode is brought to you by KAATSU Training. KAATSU bands incorporate blood flow mod...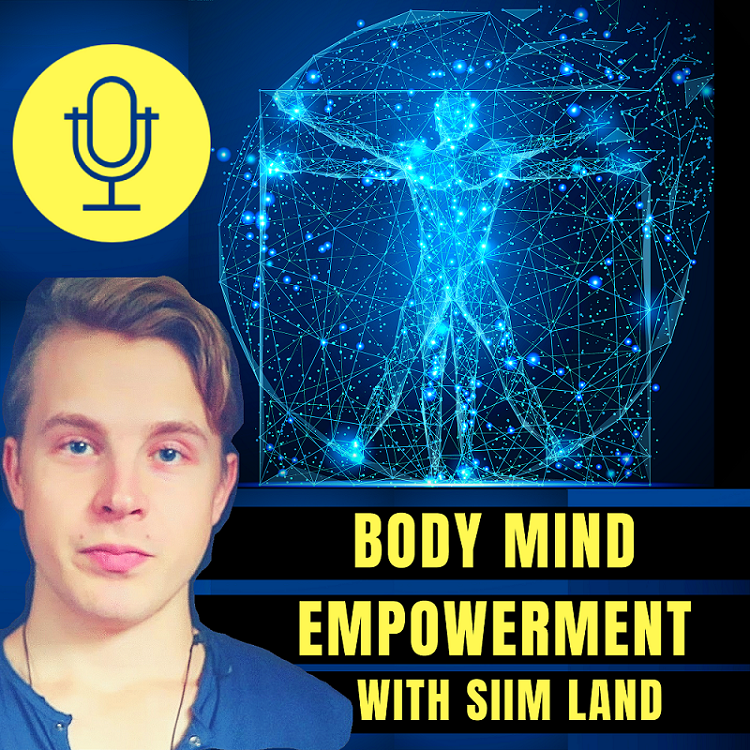 Eileen White, Ph.D.: Autophagy, fasting, and promising new cancer therapies
In this episode, Eileen White, Chief Scientific Officer at the Rutgers Cancer Institute, describes the fundamental role of autophagy in the maintenance of health and prevention of neurodegeneration, cancer, and other diseases. She also goes into detail about the paradoxical finding that autophagy may benefit an existing cancer cell and help it to survive—a discovery leading to new possibilities in cancer therapy. We also discuss fasting (and molecules that induce autophagy) and the critical need to decode the proper fasting "dose" in order to improve human health. We discuss: Eileen's discovery thata specificoncogeneblocksapoptosis [3:40]; Defining apoptosis and its role in cancer prevention [10:00]; Howcancer cells use the autophagy pathway to survive [17:20]; Stressorsthat induce autophagy [29:15]; The importance of autophagy in the brain and liver[32:45]; The mechanisms that can trigger autophagy to support longevity[40:00]; Evidence for cancer treatment by blocking autophagy[42:30]; Types of cancer that are mostautophagy-dependent[46:45]; The autophagy paradox[52:40]; Finding a molecular signal for autophagy[59:15]; Current knowledge gaps around fasting as a tool for longevity[1:13:00]; Rapamycin, metformin, and other molecules that may induce autophagy[1:22:15]; How to study fasting and exercise as longevity tools[1:32:50]; The Nobel Prize for autophagy research[1:36:45]; Eileen's future areas of research[1:38:25]; A fasting strategy for Alzheimer's Disease prevention[1:49:25]; Future study of metabolism and autophagy[1:51:30]; and More. Learn more:https://peterattiamd.com/ Show notes page for this episode: https://peterattiamd.com/eileenwhite Subscribe to receive exclusive subscriber-only content:https://peterattiamd.com/subscribe/ Sign up to receive Peter's email newsletter:https://peterattiamd.com/newsletter/ Connect with Peter on Facebook | Twitter | Instagram.
118 min·4 months ago
Share 
328: Yes, (Bad) Fats DO Make You Fat
Dr. Cate Shanahan joins us today to discuss how the number one most important health factor is whether you can burn your body fat or not—more important than smoking, exercise, family history or even sleep - and how toxic body fat actually protects itself by causing sugar cravings.
Think You Know Good Fats from Bad? 8 Oils to Avoid – Dr. Cate Shanahan with Dave Asprey
Clearing up the confusion about how fats affect your health, what kinds of fats your body needs and why seed oils aren't ever the right choice.
AMA with Dom D'Agostino, Ph.D., Part I of II: Ketogenic diet, exogenous ketones, and exercise
Back by very popular demand for a special AMA episode, ketosis expert Dom D'Agostino joins Bob Kaplan, Peter's Head of Research, to address many lingering questions about the ketogenic diet, exogenous ketones, and exercise for overall health. Dom also shares valuable insights from his personal experience with training, supplements, intermittent fasting, and other nutritional strategies to optimize his own health and performance. If you're not a subscriber and listening on a podcast player, you'll only be able to hear a preview of the AMA.If you're a subscriber, you can now listen to this full episode on yourprivate RSS feedor on the website show notes page. We discuss: Dom's recent and ongoing projects [3:00]; Benefits of a ketogenic diet for an otherwise healthy person [7:00]; Book recommendations to become more knowledgeable about a ketogenic diet [11:30]; Best devices for measuring ketones [13:45]; Genetic factors that influence how someone responds to the ketogenic diet [24:45]; Ketogenic diet for those with the APOE e4 allele [28:15]; Impact of long-term ketogenic diets on thyroid function [34:25]; Low-carb and ketogenic diets for appetite control and weight management [39:00]; Ketogenic diet and the microbiome [43:00]; Comparing monounsaturated fat versus saturated fat on the ketogenic diet [45:55]; Implications of long-term genetic and epigenetic adaptations to a ketogenic diet [47:45]; Why some people see a rise in LDL-C and LDL-P when on a ketogenic diet and what they can do about it [50:15]; Should someone with familial hypercholesterolemia consider a ketogenic diet? [55:00]; Exogenous ketones—benefits, therapeutic uses, and ketone supplements that Dom has tested [56:45]; Ketogenic protocols for management of traumatic brain injuries [1:06:00]; Comparing the benefits and therapeutic uses of various medium-chain fatty acids—caprylic acid (C8), capric acid (C10), MCT oil, and coconut oil [1:08:45]; Nootropics, caffeine, and other stimulants [1:16:15]; Supplemental use of testosterone, DHEA, and creatine for muscle growth and performance [1:23:45]; Impact of fasted-state training on strength and performance [1:30:15]; Stacking exogenous ketones with MCTs for optimal effectiveness [1:33:30]; BCAA supplements during a fast for muscle preservation [1:35:45]; What app is Dom using to track his macros? [1:42:00]; Getting enough micronutrients while on a ketogenic diet [1:47:15]; Ideal macros and getting enough protein for strength training in ketosis [1:48:15]; Pros, cons, and ideal macros of one meal a day [1:51:15]; Dom's take on "carb backloading" [1:54:45]; Dom's take on "carb up" days for ketogenic dieters [2:01:00]; Dom's thoughts on the carnivore diet and the paleolithic ketogenic diet [2:05:30]; Advantages of the ketogenic diet for extreme endurance athletes [2:10:30]; Impact on strength, power, and performance during the adaptation period of the ketogenic diet [2:14:00]; Fasted-state elevation in growth hormone and its impact on training [2:17:45]; Is it possible to build muscle on a ketogenic diet? [2:23:30]; Why Dom took a year off from weight training [2:28:00]; What does Dom do for cardio exercise? [2:30:45]; Protocols for hard training recovery [2:33:15]; Dom's personal approach to fasting, time-restricted eating, and sleep [2:35:45]; People, books, and other resources that shaped Dom's training and nutrition [2:38:45]; and More. Learn more:https://peterattiamd.com/ Show notes page for this episode: https://peterattiamd.com/domdagostinoama01 Subscribe to receive exclusive subscriber-only content:https://peterattiamd.com/subscribe/ Sign up to receive Peter's email newsletter:https://peterattiamd.com/newsletter/ Connect with Peter on Facebook | Twitter | Instagram.
#1478 - Joel Salatin
Joel Salatin is an American farmer, lecturer, and author whose books include Folks, This Ain't Normal, You Can Farm and Salad Bar Beef. His latest book, co-authored with Dr. Sina McCullough, Beyond Labels: A Doctor and a Farmer Conquer Food Confusion One Bite at a Time is available for preorder now.
139 min·4 months ago
Share 
Beyond Fasting: How To Biohack Your Fast To Accelerate Fat Loss, Stave Off Carbohydrate Cravings & Enhance Cellular Autophagy.
Dan Pompa is a respected leader in the health and wellness space, educating practitioners on the origins of inflammation-driven disease, the therapeutic application of the ketogenic diet, fasting, ancestral-based health approaches, cellular healing, and detoxification. In this interview, Dan and I discuss: -Ben's "Two Page" fasting book [14:47] -How to properly prepare for a fast [26:20] -Biohacks Ben and Dan use to enhance their fasting protocol [53:21] bengreenfieldfitness.com/fastwithdan
Performance, Body Composition & Anti-Aging
Optimize your carb timing, sleep, and fasting for performance and body composition, and learn about antioxidants, peptides, and hydrogen-rich water with fitness expert Kris Gethin. https://drruscio.com/performance-body-composition-anti-aging My book Healthy Gut, Healthy You is available at https://drruscio.com/getgutbook/ Looking for more? Check out https://drruscio.com/resources
#042 - Daniel Tal (Lumen): Measure Your Carb Vs. Fat Burning, Hack Your Macros, Your Breath Signature, Low Carb Vs. Low Fat, Ketone Problems, Metaboli...
GET TRANSCRIPT AND FULL SHOWNOTES: MelanieAvalon.com/carbfatburning2:25 - IF Biohackers: Intermittent Fasting + Real Foods + Life: Join Melanie's Facebook Group For A Weekly Episode GIVEAWAY, And To Discuss And Learn About All Things Biohacking! All Conversations Welcome!3:15 - Get $50 Off A Lumen Device At MelanieAvalo​n.c​​​​​​​​​​​om/Lumen With The Code melanieavalon 3:30 - LISTEN ON HIMALAYA!: Download The Free Himalaya App (Www.Himalaya.Fm) To FINALLY Keep All Your Podcasts In One Place, Follow Your Favorites, Make Playlists, Leave Comments, And More! You Can Also Join Melanie's Exclusive Community For Exclusive Monthly Content, Episode Discussion, And Guest Requests!3:45 - BIOPTIMIZERS: A Company Whose Mission Is To Fix Your Digestion! Get A FREE Bottle Of Their Anti-Viral Probiotic P3OM At www.p3om.com/melaniefree7:25 - The History Of Lumen10:45 - Measuring Respiratory Quotient 12:20 - How Does Lumen Measure Carb Or Fat Burning?16:30 - Inventing A New Breath Syste...
#1474 - Dr. Rhonda Patrick
Dr. Rhonda Patrick is a Ph.D in biomedical science and expert on nutritional health. Her podcasts and other videos can be found at http://FoundMyFitness.com
197 min·5 months ago
Share 
Kamal Ravikant On Why Self-Love Is Everything
I've got nothing but love for stories of personal metamorphosis, perhaps the most predominant theme of this show.The underdog everyman meets unforeseen obstacles. Brought to his knees, he's compelled to seek deep within. Meeting fate, strength is somehow found in a mystical power greater than himself. He leverages it to evolve into something greater and more authentic. Emerging self-actualized, he then shares his newfound strength, wisdom and experience for the benefit of others.We call it the hero's journey.Archetypal and totemic, it's a most powerful narrative that unites, connecting withsomething indelible and universal within us all.Over the years, I've hosted many flavors of physical triumph. From Olympic medalists to arctic explorers, I celebrate the arc of the athletic warrior.But life's greatest passage isn't physical. It's not free-soloing El Capitan, crossing Antarctica, or running ultramarathons in Patagonia.Our most challenging voyage is learning how to love oursel...
119 min·5 months ago
Share 
#036 - David Sinclair: Pandemic Survival Guide - Boosting Your Immune System, COVID-19 Vs. The Flu, Vitamin D, Symptomatic Vs Asymptomatic, The Role O...
Get Full Shownotes And Transcript At MelanieAvalon.com/immunity 1:40 - Get David Sinclair's Email Newsletter: The Lifespan Insider 2:00 - IF Biohackers: Intermittent Fasting + Real Foods + Life (Melanie Avalon): Join Melanie's Facebook Group To Discuss And Learn About All Things Biohacking! All Conversations Welcome!2:20 - LetsGetChecked: Get 30% Off At Home Tests For Iron, Vitamin D , Covid, And More At LetsGetChecked.com With The Code MelanieAvalon304:00 - Sunlighten Infrared Saunas: Get $200 Off Sunlighten.com Saunas And $99 Shipping (Regularly $599!) With The Code MelanieAvalon 5:45 - Quicksilver Scientific: Go To MelanieAvalon.Com/Quicksilver For 10% Off Quicksilver Scientific Products! Mentioned Supplements: NAD+ Gold (NMN), Liposomal Glutathione, Liposomal Vitamin C10:00 - Did David Sinclair See This Coming?12:30 - Viral Vs. Bacterial Infections14:45 - Are Viruses Alive? DNA Vs RNA17:45 - Symptomatic Vs Asymptomatic People20:00 - COVID-19 And ACE-2 Receptors20:25 - Age, The I...
Michael Klaper, MD Is Educating The Next Generation of Doctors
"Health comes from healthy living."Michael Klaper, MDAt the heart of this podcast are evidence-based conversations with leading cliniciansat the intersection of nutrition and functional health.Today we honor this long-standing tradition with one of my favorite medical minds.MeetMichael Klaper, MD.For the past 40 years, Dr. Klaper has distinguished himself as a gifted general practitioner, internationally recognized teacher, and sought-after speaker on diet, health, applied plant-based nutrition and integrative medicine.After receiving his medical degree from the University of Illinois College of Medicine in Chicago, Dr. Klaper has served in many capacities as a clinician with training in a wide variety of disciplines, including internal medicine, surgery, anesthesiology, orthopedics, obstetrics, and acute care.I became acquainted with Dr. Klaper during his eight-year term at the TrueNorth Health Center in Santa Rosa, California. A nutrition-based medical clinic specializing in the...
109 min·6 months ago
Share 
Caffeine Metabolism
In this episode of the ATP Project, Matt, Jeff, and Elizma break down the metabolic pathways associated with Caffeine. Why Caffeine in coffee responds differently to the caffeine in Tea, understanding the neurochemical effects of caffeine and the complexities involved in this ancient compound found in many of our dietary elements. Coffee addicts, this one is for you … (sips coffee while listening). As always, this information is not designed to diagnose, treat, prevent or cure any condition and is for information purposes only - please discuss any information in this podcast with your health care professional before making any changes to your current lifestyle. Check out ATP Science's range of products at our online store
Is autoimmune disease reversible? With Terry Wahls, MD
Dr. Terry Wahls is an Institute for Functional Medicine Certified Practitioner and a clinical professor of medicine at the University of Iowa where she conducts clinical trials. In 2018 she was awarded the Institute for Functional Medicine's Linus Pauling Award for her contributions in research, clinical care and patient advocacy. She is also a patient with secondary progressive multiple sclerosis, which confined her to a tilt-recline wheelchair for four years. Dr. Wahls restored her health using a diet and lifestyle program she designed specifically for her brain and now pedals her bike to work each day. She is the author of The Wahls Protocol: A Radical New Way to Treat All Chronic Autoimmune Conditions Using Paleo Principles, Learn more about her MS clinical trials by reaching out to her team: MSDietStudy@healthcare.uiowa.edu. Pick up a copies of her research papers at https://terrywahls.com/researchpapers/ and a one-page handout for the Wahls Diet at https://terrywahls.com/diet...
Women, Hormones and DNA – Genetic Estrogen Hacking with Mansoor Mohammed, Ph.D.
What's DNA got to do with it? Examining female hormone health through the lens of functional genomics.
#151 Benefits of Cold Exposure and Breathing with Leigh Ewin
When was the last time you were shivering from cold? In the modern world it's very easy to just turn up the central heating and have warm showers all the time. Unfortunately, this can make you too soft for lack of a better word. Welcome to the Body Mind Empowerment Podcast I'm your host Siim Land and our guest today is Leigh Ewin. Leigh is an Australian guy living in Finland who does workshops about breathwork and ice baths. He's also a Wim Hof instructor and Bulletproof coach. Me and Leigh have worked together in the past and we're having an event together this January. Timestamps: How Did an Australian Guy End Up Living in Finland 02:28 How Leigh Became a Wim Hof Instructor 07:30 Benefits of Cold Exposure 17:30 How Long Should You Stay in the Cold 24:40 Breathing While Under Stress 27:25 Dangers of Mouth Breathing 33:12 How to Start With Cold Showers 44:28 Benefits of the Sauna 49:45 How Leigh Became a Bulletproof Coach 55:20 Plans for the Upcoming Biohacking Bootcamp 01:02:00 And...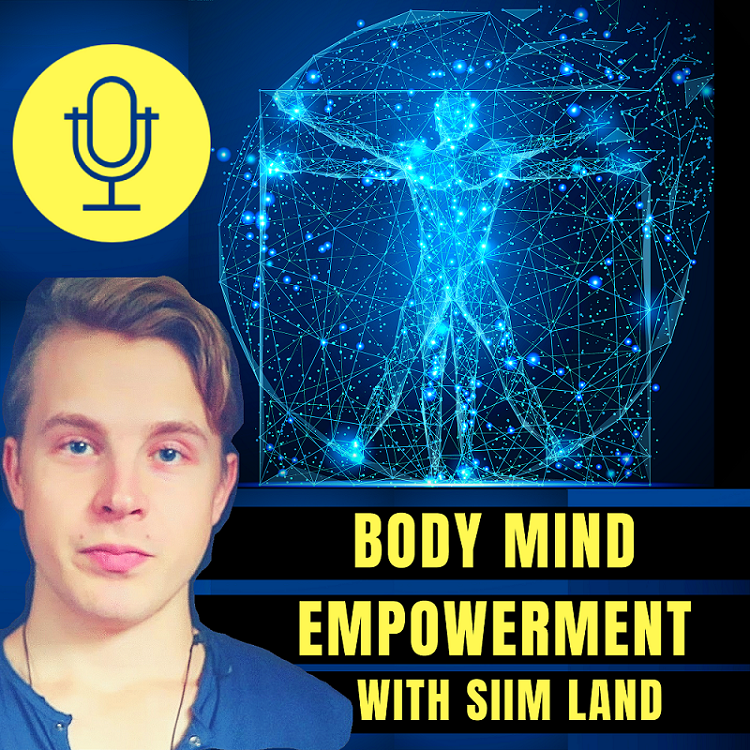 71 min·10 months ago
Share 
Rick Johnson, M.D.: Fructose—The common link in high blood pressure, insulin resistance, T2D, & obesity?
In this episode, Rick Johnson, Professor of Nephrology at the University of Colorado, explains how his research into the causes of blood pressure resulted in a change of research direction to focus more on how fructose has such profound metabolic effects. Rick discusses the relationship between salt and high blood pressure, provides a masterclass into uric acid, and expertly reveals the mechanisms and pathways by which sugar (specifically fructose) can profoundly impact metabolic health. From there, he explains how he applies this information to real life patients, as well as touches on some of the most promising ideas around pharmacotherapy that are being developed in response to the epidemics of fatty liver, insulin resistance, diabetes, and obesity. Furthermore, Rick gives his take on artificial sweeteners compared to real sugar, discusses cancer's affinity for fructose, and much more. We discuss: The connection between blood pressure and fructose that shifted Rick's profession...
110 min·9 months ago
Share 
#160 Calorie Restriction VS Intermittent Fasting with Mark Mattson PhD
Which one is better - calorie restriction or intermittent fasting? Welcome to the Body Mind Empowerment Podcast I'm your host Siim Land and our guest today is Mark Mattson. Mark is a professor of neuroscience at John Hopkins University and known for his research on intermittent fasting. The National Institute of Health considers him "one of the world's top experts on the potential cognitive and physical health benefits of intermittent fasting". Timestamps: How Mark Got Into Intermittent Fasting 01:40 Current State of Intermittent Fasting Research 07:20 Fasting and Brain Development 13:20 Importance of Autophagy and mTOR 19:55 Can Fasting Extend Your Lifespan 27:18 Do You Have to Be Hungry While Fasting 37:15 Calorie Restriction Mimetics Like Rapamycin 45:00 Mark's 2019 Review Article 47:27 What Diet Mark Recommends 54:50 Xenohormesis From Eating Plants 01:00:40 And much more... Here are the links to the podcast on all platforms Link to theAudio Podcast on iTunesandStitcher Link to...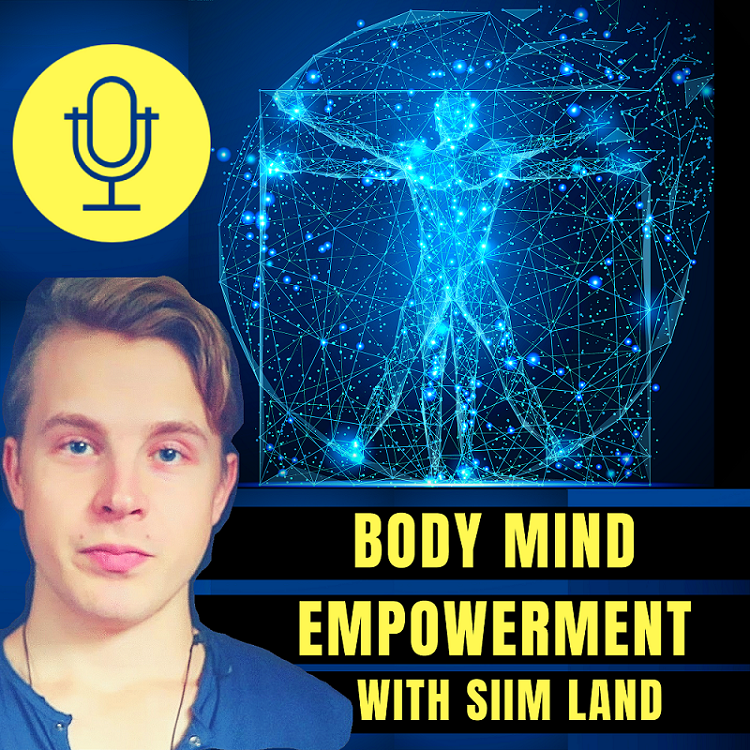 Ryan Holiday: Stillness, stoicism, and suffering less
In this episode, Ryan Holiday, author of Stillness is the Key, shares the profound impact that stoic philosophy has had on his personal life and his career as a successful writer. Ryan stresses the importance of stillness in a modern world set up to encourage the opposite and lays out the best strategies to develop stillness in your life. He also explains the destructive nature of being driven by ego, as well as the perils of jealousy and anger, and provides practical steps you can take to avoid those harmful states. We discuss: Has a more connected world improved or worsened our lives? [2:15]; Consequences of an overly secure life, living in the present, & the misconception of unlimited time [5:45]; Stoicism 101: The definition and origins of stoic philosophy [15:45]; Ryan's career transition into writing, and his take on what makes a book or business successful [26:45]; Storytelling—The upside and downside of telling stories and self-narrative [36:15]; Does achieving success hav...
136 min·8 months ago
Share 
Oprah and Lady Gaga: Your Life in Focus
As a part of WW presents Oprah's 2020 Vision: Your Life in Focus Tour, Grammy- and Oscar-winner Lady Gaga sits down with Oprah in front of a live audience in Fort Lauderdale, Florida. Lady Gaga talks honestly about the lessons she's learned as an international pop star, actress and cultural icon. As she says, "There's a discipline for passion, and it's not about how many times you get rejected or you fall down or you've been beaten up; it's how many times you stand up and are brave and you keep on going." Lady Gaga also shares intimate details on how and why she created her famous persona, which she describes as a "superhero." She talks about her personal traumas, her struggle with chronic pain, and her daily rituals of mental and physical wellness. Lady Gaga also shares her greatest spiritual awakening. See omnystudio.com/listener for privacy information.
Paul Grewal, M.D.: Treating metabolic disease and strategies for long-term health
In this episode, Paul Grewal, internal medicine physician and co-author of Genius Foods, discusses what has got him so focused on lifestyle changes for metabolic health which was partly brought on by his own experience of losing almost 100 pounds at two points in his life. Paul and Peter discuss how the results from a NuSI-funded study has impacted their feelings about the supposed "metabolic advantage" of a low-carb diet. Paul then makes the case for what he calls the "active poisoning" of the American food supply, defines his five phenotypes of obesity manifestation, as well as lays out his nutritional and training approach with his patients (as well as himself personally). Overall, this discussion is a treasure trove of topics from endocrinology, insulin resistance, caloric restriction, fasting, exercise, causes of obesity, LDL and heart disease, and much more. We discuss: Paul's health story—two instances of major weight loss [3:15]; The multiplication of adipocytes after ...
139 min·9 months ago
Share 
Unite Mind & Body to Achieve Health & Healing – Dr. Andrew Weil
"The human organism has incredible potential to heal itself from within," says Dr. Andrew Weil.
How Do Carbs Really Affect Your Health?
Between the latest online fads and the crazy media headlines, it's easier than ever to get confused about your health. If you want to make better decisions about your health today so you can feel better and live longer, you've come to the right place. On this episode I want to address your fears about how carbohydrates really affect your health.
Iñigo San Millán, Ph.D.: Mitochondria, exercise, and metabolic health
In this episode, Dr. Iñigo San Millán, Assistant Professor at the University of Colorado School of Medicine, explains the crucial role of mitochondrial function in everything from metabolic health to elite exercise performance. Iñigo provides a masterclass into the many different energy system pathways, the various fuel sources (including the misunderstood lactate), the six zones of exercise training, and the parameters he uses to measure metabolic health. Additionally, he highlights the power of zone 2 training in its ability to act as a powerful diagnostic tool, and perhaps more importantly as a treatment for mitochondrial and metabolic dysfunction. We discuss: Iñigo's background in sports and decision to focus on education [7:15]; Explaining the various energy systems and fuels used during exercise [14:45]; Iñigo qualifies energy systems into six training zones [26:00]; Lactate is an important fuel source [33:00]; Zone 2 training—physiologic characteristics, fuel sources, ...
173 min·9 months ago
Share 
Learn How to Direct Your Brain's Pathways – Dr. Tara Swart
You can actively enhance your brain's ability to create positive change in your life.
61 min·10 months ago
Share 
Straight Talk On Weight Gain & Weight Loss
Is counting calories an effective weight loss method? Not for most people. Neuroscientist Dr. Stephan Guyenet shares what tips are more likely to help. https://drruscio.com/?p=47207 My book Healthy Gut, Healthy You is available at https://drruscio.com/getgutbook/ Looking for more? Check out https://drruscio.com/resources
70 min·10 months ago
Share 
Can a low-carb diet cause waking up in the middle of the night?
Question: "I keep waking up in the middle of the night and stay awake for hours. Would low carb make it worse?" It definitely could. Your brain will consume 120 grams of carbohydrate every day, just your brain. There's got to be another 30 grams or so that would be used no matter what obligately by red blood cells, certain cells in the testes, the kidney, and the lens of the eye. Then the rest of your body — if you're eating not a ketogenic diet, the rest of your body is not really trying to burn fat, so it's going to burn through carbohydrate. Your liver stores about 90 grams of carbohydrate to be able to stabilize your blood sugar between meals, and overnight is the biggest time where it has to do that because overnight is the longest period of time that you go without meals. If you add that up, you're looking at like 250 grams of carbohydrate a day — and remember we haven't gotten to high-intensity exercise yet. Now, if you go on a ketogenic diet, what happens? Well, your brain...
The Carnivore Debate Part 2 | Mastering Nutrition #70
In part 2 of The Carnivore Debate, we cover the philosophy of the carnivore diet and the potential pitfalls of carnivore and keto. The research that Dr. Saladino and I discussed with each other before this debate is listed in the show notes -- there are five pages of references! Here's what we debated: What exactly is a carnivore diet? Is a 90% meat diet a carnivore diet, a carnivore diet you cheat on, a carnivore-ish diet, or just a meat-heavy omnivorous diet? And why definitions absolutely matter. Is the carnivore diet ancestral? What can we learn from present-day hunter-gatherers, the archeological record, and our evolutionary history as revealed by our genes? Who is the carnivore diet for? To what extent do carnivore and keto overlap? What are the benefits of keto and how broadly applicable are they? What are the potential harms of keto? In particular: acid-base balance thyroid, stress, and sex hormones oxidative stress and glycation sports performance We agree we need to cycle...
161 min·10 months ago
Share 
Gluten and Thyroiditis, Booze on Keto, Calcium | THRR004
Getting Enough Calcium; Coconut/Avocado Oil Potato Chips; Booze while Keto affecting Gut Health; Pumpkin Seed Oil; Gluten and Thyroiditis; and current event: students & families' reaction to schools in "meat-loving rural Brazil" going vegan. Make your health an act of rebellion and join the community here. Please Subscribe and Review: Apple Podcasts | RSS This episode is sponsored by Elemental Labs and their electrolyte drink mix LMNT Recharge. Download a copy of the transcript here (PDF) Show Notes: News topic du jour https://www.washingtonpost.com/world/schools-in-meat-loving-rural-brazil-went-vegan-the-community-revolted/2019/11/03/0ab77928-ec56-11e9-9306-47cb0324fd44_story.html Schools in meat-loving rural Brazil went vegan. The community revolted. 1. Calcium [14:05] Erica says Hi Robb! I first want to say thank you so much for the wealth of knowledge you share. Your book,The Paleo Solution, helped me get off Enbrel which I was taking for 13 years for Rheumatoid Arthritis. I've been medication and symptom free for a year just by following a Paleo/keto diet and I don't ever plan on going back to my old life of processed foods, joint pain, and weekly injections of Enbrel. However, I am concerned about my calcium intake. Dairy and beans flare up my arthritis symptoms and I don't digest leafy greens well at all. I know sardines are a good source of calcium, but I just can't stomach them. (Seriously, my husband is not even allowed to kiss me after he has eaten sardines )Do you have any suggestions of ways I can get calcium in my diet? I've heard bone meal is a good source but I don't know exactly how to add that to my diet in an appealing way and I'm not finding much on the internet. Thank you so much for your time! 2. Coconut/Avocado Oil Potato Chips [17:18] Gordon says: You have mentioned Potato chips made with avocado/coconut oil but never really gave a thumbs up or down as too if these chips are ok to have ( for me everyday, i have a hard time with anything besides meat and rice). Am i plowing too many calories/carbs down? Any thoughts? 56 yr old male....workout 2/3 times a week ...physical job but recently put on weight in my midsection ...i eat about 4/5 bags a week... All around good guy and overworked father 3. Booze, Keto and Gut Health [20:21] Matt says: Any chance you can devote some time on the show to discuss alcohol? I am amazed at how little information is available as to it's effect on keto, weight loss, and muscle gain. Here's an example. My wife and I split a bottle of wine every night, start it with dinner and finish it off in the next few hours. The effect of this on sleep is a whole different topic :) .... what is the wine doing to my ketogenic state and ability to lose weight? Is the outcome different if it's two shots of tequila? The wine we drink is always dry (no residual sugar present) Last question. I'm a wine-maker and have always wondered about the effect of the preservative that I use in wine. Sulfur Dioxide (SO2) is added to wine immediately after fermentation is complete. I continually maintain a ratio of 100-150ppm (legal limit is 350ppm) until bottling to prevent bad stuff from growing. I was trained that "the SO2 doesn't kill the yeast and microbes, just prevents them from growing". What effect does the SO2 have on my gut bacteria? n=1; I haven't noticed any difference in my gut/intestines/stool when drinking wine or abstaining. Also, hard alcohol doesn't have preservatives in it, because almost nothing grows in that much alcohol. https://www.ncbi.nlm.nih.gov/pmc/articles/PMC4880594/ (cardio/mito toxicant….but in VITRO) https://www.sciencedaily.com/releases/2017/12/171218090930.htm (food preservative in general...microbiome changed...then went back!) Thanks for everything... your teaching's have had a positive impact on me that is life-changing! Also.... +1 vote to bring back The Controversial Truth 4. Pumpkin Seed Oil [26:54] Bill says: On a recent hiking trip to Slovenia, beautiful
36 min·11 months ago
Share 
Break Your Expectations, Get Closer to Your Heart – Kyle Cease
Kyle Cease is a well-known comedian who has two No. 1 Comedy Central specials to his credit.
What the Godfather of IF Eats - Mark Mattson, Ph.D.
Mark Mattson, Ph.D., explains how intermittent fasting improves cognitive function and metabolic health.
#143 How to Slow Down Aging and Live Longer with David Sinclair PhD
"Aging is a disease and we can cure it," says David Sinclair in his book Lifespan. Why do we age and what can we do about it? In this episode of the Body Mind Empowerment Podcast we talk with Dr David Sinclair. Dr Sinclair is a professor of genetics at Harvard Medical School. He's one of the world's leading experts in anti-aging, longevity, and epigenetics. Timestamps: What Causes Aging and Why It Happens 03:00 How to Slow Down the Aging Process 08:57 Why Do Sirtuin Genes Promote Longevity 11:50 Xenohormesis and Resveratrol 13:55 What is NAD and How It Affects Aging 18:55 Different Types of NAD Boosters 20:46 Signs of Aging 25:00 How Dr Sinclair Exercises 29:25 Metformin, mTOR, and Insulin 34:00 What's the Upper Limit for Human Lifespan 39:58 What Area of Research Is Most Promising 43:58 And much more... Click Here to Get David Sinclair's book Lifespan! Here are the links to the podcast on all platforms Link to theAudio Podcast on iTunesandStitcher Link to the podcast onSpotify Link...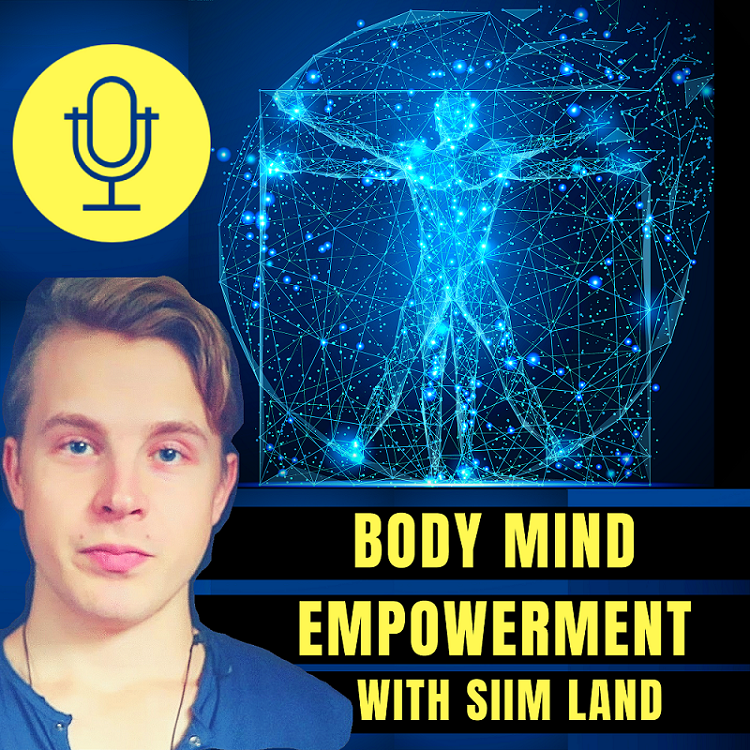 The carnivore vs omnivore friendly debate with Chris Masterjohn, PhD., part I
Chris has a PhD in nutritional sciences, which he earned in 2012, from the University of Connecticut. He then did a post-doctoral fellowship before serving as an assistant professor at Brooklyn College until he decided to leave academia and do research on his own. He currently produces a radical podcast, Mastering Nutrition, writes about all kinds of cool stuff at chrismasterjohnphd.com, trains BJJ and loves his liver and egg yolks. Chris' contact info Insta: @chrismasterjohnphd Twitter: @chrismasterjohnphd Web: www.chrismasterjohnphd.com 13:14 Dioxins in food. 19:15 Dioxins in organic animal food. 21:23 Methionine to Glycine ratio. 32:10 Nutritional deficiencies in paleolithic people. 34:10 Bio individuality/diversity 42:46 Deficiencies that arise from eating only muscle meat. 44:05 Vitamin C 51:10 Weston A. Price/the Arctic/scurvy risk. 1:03:10 Ketogenic diets, oxidative stress, and vitamin c. 1:04:47 Insulin 1:12:32 Antioxidant status. 1:29:07 Folate. 1:32:53 Riboflavin. 1:37:14...
Part 2: How To Identify The Lies That Popular Media Spews About Wellness (& My Reply To "The Most Overhyped Wellness Promises, Debunked")
The popular website Vice published a controversial article last week entitled "The Most Overhyped Wellness Promises, Debunked." Chock full of skepticism about keto, colonics, charcoal, and more, the article created plenty of buzz—both good and bad—across the internet... In today's podcast, I'll address the second half of the "myths" that Vice.com shared in the article. Show notes: https://bengreenfieldfitness.com/vicepodcast2
Part 1: How To Identify The Lies That Popular Media Spews About Wellness (& My Reply To "The Most Overhyped Wellness Promises, Debunked")
"The popular website Vice published a controversial article last week entitled "The Most Overhyped Wellness Promises, Debunked". Chock full of skepticism about Keto, colonics, charcoal, and more, the article created plenty of buzz - both good and bad - across the internet... In this episode, part 1 of 2, I'll address each of the topics covered in the Vice article and whether there is any validity to their claims - or if they're just plain full of it. https://bengreenfieldfitness.com/vicepodcast1
RHR: A Deep Dive into CBD, with Will Kleidon
The CBD industry is booming—and misinformation is growing as a result. In this episode of Revolution Health Radio, CBD expert Will Kleidon clears up misconceptions about CBD and explains more about how these products work, our history with hemp, and how to get the dosage right for your body.
The Phenomenon of Your Metabolism – Siim Land
Siim Land educates people about optimizing health, performance, longevity, and well-being with modern biohacking techniques.
Qualy #29 - Fasting as a powerful drug in the toolbox of medicine (sneak peek of Paul Grewal's upcoming episode)
Today's episode of The Qualys is a special sneak peek of our yet to be released episode with Paul Grewal. The Qualys is a subscriber-exclusive podcast, released Tuesday through Friday, and published exclusively on our private, subscriber-only podcast feed. Qualys is short-hand for "qualifying round," which are typically the fastest laps driven in a race car—done before the race to determine starting position on the grid for race day. The Qualys are short (i.e., "fast"), typically less than ten minutes, and highlight the best questions, topics, and tactics discussed on The Drive. Occasionally, we will also release an episode on the main podcast feed for non-subscribers, which is what you are listening to now. Learn more: https://peterattiamd.com/podcast/qualys/ Subscribe to receive access to all episodes of The Qualys (and other exclusive subscriber-only content): https://peterattiamd.com/subscribe/ Connect with Peter on Facebook.com/PeterAttiaMD | Twitter.com/PeterAttiaMD | Ins...
#1349 - David Sinclair
David Sinclair, Ph.D., A.O.is a Professor in the Department of Genetics and co-Director of the Paul F. Glenn Center for the Biology of Aging at Harvard Medical School. His new book "Lifespan: Why We Age And Why We Don't Have To" is now available.
David Sinclair, Ph.D.: How cellular reprogramming could slow our aging clock (and the latest research on NAD)
In this episode, David Sinclair, Ph.D., a Professor in the Department of Genetics at Harvard Medical School and co-Director of the Paul F. Glenn Center for the Biological Mechanisms of Aging, returns to the podcast to discuss the content of his new book, Lifespan: Why We Age - and Why We Don't Have To. This conversation focuses on the biological mechanisms involved in what David terms the Information Theory of Aging which provides insights into the "clock" that determines our aging and to what degree it can be manipulated. Our discussion on aging of course leads us into interconnected topics of epigenetics, sirtuins, cellular senescence, as well as what compounds David is personally taking for his own longevity. Additionally, we discuss the most up to date information related to NAD and longevity by looking at the potential benefits (if any) of supplemental agents (NAD precursors, NR, NMR, etc.) that pose a promise of increasing NAD. We discuss: SIR genes and cellular identity [8...
Ronesh Sinha, M.D.: Insights into the manifestation of metabolic disease in a patient population predisposed to metabolic syndrome, and what it teaches us more broadly
In this episode, Dr. Ronesh Sinha, a physician, author, and educator based in Silicon Valley, shares his many insights into metabolic illness that he has gleaned from his South Asian patient population. In this conversation we focus on hyperinsulinemia, insulin resistance, metabolic dysregulation, inflammation, blood pressure, obesity, etc. and ways to address them with nutrition, sleep, exercise, stress management, and more. We also take a deep dive into insulin resistant phenotypes, evolutionary theory and geographic determinants of insulin resistance which provides insight into the genetic architecture and pathophysiology of metabolic syndrome. Additionally, we discuss the surprisingly interrelated topic of stress, and how we might be inadvertently passing this on to our children, leading to mental and physical sickness down the road. We discuss: How a stubborn case of insulin resistance connected Peter with Ronesh [7:15]; Ronesh's clinical treatment focus of metabolic illnesses...
Episode 50: Dr. Jason Fung Discusses Several New Studies
Dr. Fung returns to discuss several new studies and breaks down the concept of "calories." Contacts: Dr. Jason Fung: idmprogram.com Dr. Tro: doctortro.com
#132 Liver Detox and Autophagy with Dr Christopher Shade
You hear a lot of people talking about liver detox and juice cleanses as to remove toxins from the body. However, your body's detoxification systems are much more complex and need to be stimulated more strategically. Otherwise, you may run into some issues and "detox symptoms." Welcome to the Body Mind Empowerment Podcast I'm your host Siim Land and our guest today is Dr Christopher Shade. Dr Shade has a PhD in environmental mercury chemistry and he's a renown expert on mercury, heavy metals, and human detoxification systems. During his PhD work, Dr Shade patented analytical technology for mercury speciation analysis and later founded Quicksilver Scientific. Timestamps: How Dr Shade Discovered His Patent in Mercury Speciation Analysis 00:58 Fundamentals of Human Detoxification Pathways 04:27 Liver Detox Pathways 09:55 How Stress Blocks Your Body's FLow 16:30 Universal VS Specificity in Detox 19:18 Role of Glutathione 21:19 Symptoms of Mercury Toxicity 26:50 Testing for Mercury Tox...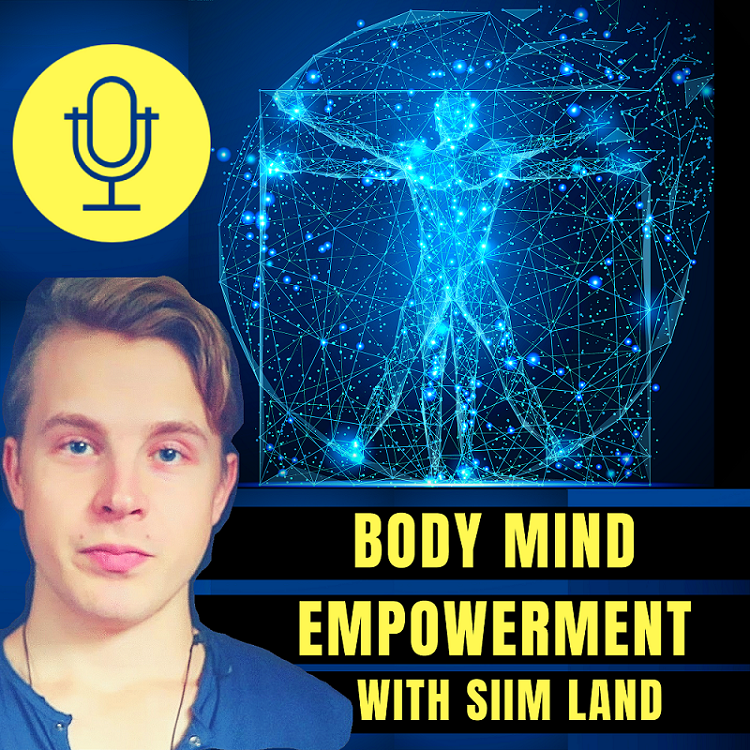 Supersoldiers and enhanced cognitive function with ketones! A conversation with Dominic D'Agostino, PhD
Dr. Dominic D'Agostino is a tenured Associate Professor in the Department of Molecular Pharmacology and Physiology at the University of South Florida Morsani College of Medicine. He is also a Research Scientist at the Institute for Human and Machine Cognition (IHMC). His laboratory develops and tests nutritional strategies and metabolic-based supplements for neurological disorders, seizures, cancer and metabolic wellness. He was a research investigator and crew member on NASA's Extreme Environment Mission Operation (NEEMO 22) and has a personal interest in environmental medicine and methods to enhance safety and physiological resilience in extreme environments. His research is supported by the Office of Naval Research (ONR), Department of Defense (DoD), private organizations and foundations. Time stamps 5:56 Nasa Neemo 23 17:38 Organization/entrepreneurship/ and prioritization. 19:38 Human Metabolism and the ketogenic diet. 29:07 Glucose Metabolism 31:06 Do we need glucose to run ...
Jason Fung, M.D.: Fasting as a potent antidote to obesity, insulin resistance, type 2 diabetes, and the many symptoms of metabolic illness
In this episode, Jason Fung, nephrologist and best-selling author, shares his experiences utilizing an individualized approach to fasting to successfully treat thousands of overweight, metabolically ill, and diabetic patients, and why being a doctor who specializes in kidney disease gives him a unique insight into early indications of metabolic disease. We also have a great discussion on insulin resistance where Jason makes the case that we should actually think of hyperinsulinemia as the underlying problem. We also discuss the difference between time-restricted feeding, intermittent fasting, and dietary restriction (e.g., low-carb) and how they can be used to attack the root cause of T2D, metabolic syndrome, and obesity. We also have a fascinating discussion about the limitations of evidence-based medicine which leads to a conversation where we compare and contrast the scientific disciplines of medicine and biology to theoretical physics. We discuss: Comparing scientific discipline...
Power Project EP. 186 - Layne Norton vs Paul Saladino
In today's episode, Dr. Layne Norton and Dr. Paul Saladino are both athletes and professionals in the nutrition realm. They are here to debate on the topic of Flexible Dieting vs. the Carnivore Diet as a way to maximize health and/or body composition. Dr. Layne Norton is a bodybuilding/figure/physique coach and a proponent of flexible dieting as a way to guide his clients as well as himself nutritionally. He claimed his pro card at the age of 24, and is a professional powerlifter who set the raw squat record in 2015 IPF World Championships of 668lbs/303kg at 93kg. Layne obtained his PhD in Nutritional Sciences at the University of Illinois in 2010. Dr. Paul Saladino is a medical doctor specializing in functional medicine and psychiatry. He obtained his M.D. at the University of Arizona with a focus on Integrative Medicine. He most recently completed his training through the Institute for Functional Medicine and is a certified functional medicine practitioner (IFMCP). He is passiona...
Ben Greenfield's Top Anti-Aging Tactics: Basic & Ancestral Strategies To Enhance Longevity
I recently had a chance to speak to a wonderful crowd of personal wealth management experts at the Raymond James conference in Las Vegas. During my talk, I covered both basic and advanced tactics to enhance longevity, and the talk was also recorded for your listening pleasure here. Show notes: https://bengreenfieldfitness.com/vegastalk
16 Reasons You're Not Burning Fat (& How To Lose Weight The Right Way)
Several months ago, I filled you in on "The 2 Best Ways To Burn Fat Fast (Without Destroying Your Hormones Or Metabolism)". But what you learned in that article only scratched the surface of the multiple mechanisms underlying why the human body can be resistant to fat loss, and how to achieve truly sustainable, long-lasting weight loss in a safe and efficient manner. Show notes: https://bengreenfieldfitness.com/fatlosspodcast
Stop Fighting Your Environment & Hack Your Homeostasis – Scott Carney
Scott Carney is an award-winning investigative journalist and anthropologist whose reporting has taken him to some of the most dangerous and unlikely corners of the world.
Fasted Cardio - Using intermittent fasting for fat loss
In today's episode of the ATP Project, Matt, Steve and Elizma chat about intermittent fasting for weight loss & fasted cardio. What can offset a fast, what the definition of fasted cardio is, when it is important to factor into your lifestyle and the fallout benefits of intermittent fasting for your body. As always, this information is not designed to diagnose, treat, prevent or cure any condition and is for information purposes only - please discuss any information in this podcast with your health care professional before making any changes to your current lifestyle. Check out ATP Science's range of products at our online store
#118 Chris Masterjohn PhD on Avoiding Nutrient Deficiencies and Structuring a Robust Diet
Are you getting enough essential nutrients in your diet? Do your genetics or lifestyle habits predispose you to certain deficiencies and errors? Welcome to the Body Mind Empowerment Podcast. I'm your host Siim Land and our guest today is Chris Masterjohn. Chris has a PhD in Nutritional Sciences and he's currently an independent researcher. He has a website chrismasterjohnphd.com where he creates content and courses about optimizing nutrition. Timestamps: How Chris Went From Vegan to Weston A Price 01:30 Are Vegan Diets Nutrient Dense Enough 09:45 The 80/20 Rule of Nutrition 23:02 What Are the Most Nutrient Dense Foods 31:49 Are You Eating Too Much Meat 37:48 What Is Optimal Nutrition 45:55 Benefits to Nutrient Deficiencies and Hormesis 46:55 Fasting and Feasting 01:02:00 And much more... Check out thisnutrition cheat sheet by Chris Masterjohn PhDto prioritize nutrient density and promote your longevity and performance. Click Here to Get the Metabolic Autophagy Audiobook! Here are ...
#95 Rich Roll on Why Your Excuses Will Ruin You
Ultra-athlete Rich Roll turned the pain of his alcohol addiction and health problems into an age-defying endurance career. His practical process for reaching spiritual, mental, and physical clarity is what empowered him to transform himself on every level. The author of Finding Ultra breaks down the steps to find out what you really want in life on this episode of Impact Theory with Tom Bilyeu. Impact Theory is proudly sponsored by: Skillshare. Start learning on Skillshare today atskillshare.com/impact ButcherBox. Use the discount code: "IMPACT" atbutcherbox.comto get 20$ off and FREE BACON Whole 30. Order the cookbook here: https://www.amazon.com/Whole30-Cookbook-Delicious-Totally-Compliant/dp/0544854411 SHOW NOTES: Rich touches on his relationship with pain and leveraging it for success. [3:04] Rich details working to change his life amongst addiction and weight problems. [8:05] Rich recalls struggling in life after releasing his book. [16:40] Rich breaks down the process of fig...
If You Understand This Simple Concept, You Can Achieve Anything
"We are all inventors, each sailing out on a voyage of discovery, guided each by a private chart, of which there is no duplicate. The world is all gates, all opportunities." ― Ralph Waldo Emerson "People are capable, at any time in their lives, of doing what they dream of." ― Paulo Coelho. Music Sources Fearless Motivation - Take Responsibility Website: http://www.fearlessmotivation.com/ Facebook: https://www.facebook.com/fearlessmotivationofficial Youtube: https://www.youtube.com/channel/UCf9_s9ii6BZ-klpgmtIi3WQ Spotify: https://open.spotify.com/artist/1FhamVtJlNqaekPnwxQpbk
Zach Bush, MD On The Science & Spirituality of Human And Planetary Transformation
"If we don't reconnect with nature, we will just destroy it again."Zach Bush MDIn my humble opinion, Zach Bush, MD isn't just one of the most compelling medical mindscurrently working to improve our understanding of human and environmental health. He's a virtuoso healer. A master consciousness. And a gift to humanity.Today Dr. Bush returns to the podcast (his first appearance was RRP #353 in March of 2018) for a formidable and moving conversation that will leave you rethinking not only how you eat and live, but what it means to be a conscious consumer and engaged citizen of this precious planet we all share.A pioneer in the science of well-being, Dr. Bush is the founder and director of M Clinic, an integrative medicine center in Charlottesville, Virginia, and one of the only 'triple board-certified' physicians in the country, expert in Internal Medicine, Endocrinology and Metabolism, and Hospice/Palliative care.How we treat the planet impacts human biology. Intuitively, we under...
Tom Bilyeu: nutrition, fasting, meditation, mindset, immortality, and the secret formula of fulfillment
Tom Bilyeu is the founder of Impact Theory and a co-founder of Quest Nutrition. In this episode, among the highlights, Tom provides powerful insight he's gained through his pursuit of fulfillment which led to a billion-dollar company in Quest Nutrition. Tom makes a compelling case that it starts with a growth mindset and he's determined to impart this knowledge into as many people as possible. We discuss: Tom's history with dieting and his changing views on fat [4:00]; Tom's dream of immortality [10:00]; Life leading to Quest Nutrition and how "mindset" made the difference [18:45]; Why Tom helped start Quest Nutrition and what made it a success [27:00]; Why Tom started Impact Theory [35:00]; Money and motivation [44:00]; What Tom learned interviewing every employee at Quest, and the one question everyone answers exactly the same [54:15]; Tom's secret formula of fulfillment and the ubiquity of suicide [1:00:00]; Nutrition, fasting, sleep, meditation, and other routines Tom use...
The Wildatarian Diet: Living As Nature Intended: A Customized Nutritional Approach for Optimal Health, Energy and Vitality.
Teri Cochrane is an integrative practitioner and thought leader in nutritional counseling. She earned a Bachelor of Science degree from the University of Florida, and she is a graduate of the Huntington College of Health Sciences and the National Leadership Institute. She also has extensive practices, such as healing touch, craniosacral therapy and herbology. She's the author of "The Wildatarian Diet" and we talk about it on today's show. https://bengreenfieldfitness.com/wildatarian
Rhonda Patrick, Ph.D.: the performance and longevity paradox of IGF-1, ketogenic diets and genetics, the health benefits of sauna, NAD+, and more
Rhonda and I go on a Nerd Safari into the jungle of health, nutrition, fitness, performance, and longevity. We visit IGF-1 and whether there's a tradeoff of having high or low levels. We discuss the PPARs (receptor proteins) and genetic polymorphisms. Does Rhonda think there's any benefit in a NAD+ booster for health and longevity? Can saunas lower the risk of heart disease, dementia, and all-cause mortality? Rhonda is a wealth of knowledge on so many topics and was the perfect companion to dig into so many fun topics in this episode. She puts a ton of thought into her research and it really shows in this conversation. We discuss: What Rhonda believes differently today than she did a few years ago [5:40]; The paradox of GH/IGF-1 in performance and longevity [21:00]; The role of PPAR in fat metabolism and ketogenic diets [23:00]; The possible genetic explanations for why some patients don't respond well to a ketogenic diet [31:00]; The health benefits of heat and cold exposure [1:...
David Sinclair On Extending Human Lifespan & The Science Behind Aging
"Nothing matters except making the world a better place after you've been here."David Sinclair, PhDEverybody grows old. Everyone dies.But is this scientific fact? Or is it merely a story based on history and our current understanding of biology?What if we insteadconsider aging as a disease? This begs the question: what is the cure?Welcome to the mind ofDavid Sinclair, PhD,one of the world's leading scientific authorities on longevity, aging and how to slow its effects.Aprofessor in the Department of Genetics at Harvard Medical School and co-Director of the Paul F. Glenn Center for the Biological Mechanisms of Aging, David obtained his Ph.D. in Molecular Genetics at the University of New South Wales, Sydney in 1995 and worked as a postdoctoral researcherat M.I.T. where, among other things, he co-discovered the cause of aging for yeast.The co-founder of several biotechnology companies, David is also co-founder and co-chief editor of the journalAging. His work has been featured in ...
Nourishment: What Animals Can Teach Us about Rediscovering Our Nutritional Wisdom.
Animal scientists have long considered domestic livestock to be too dumb to know how to eat right, but the lifetime research of animal behaviorist Fred Provenza and his colleagues has debunked this myth. Their work shows that when given a choice of natural foods, livestock have an astoundingly refined palate, nibbling through the day on as many as fifty kinds of grasses, forbs, and shrubs to meet their nutritional needs with remarkable precision. Show notes: https://bengreenfieldfitness.com/nourishment
#1108 - Peter Attia
Peter Attiais is the founder of Attia Medical, PC, a medical practice with offices in San Diego and New York City, focusing on the applied science of longevity.
KetoFasting: The Dark Side of Fasting & Ketosis (+How To Use Cyclic Ketosis To Fix The Issues)
From Dr. Joseph Mercola, my friend, multiple-time podcast guest, a guy who thinks way outside-the-box and seems to always be discovering some new cutting-edge way to enhance human health and longevity, and one of the world's foremost authorities on alternative health has just written a guide to using the principles of ketogenic eating, meal planning, and timing to treat disease, promote weight loss, and optimize health. Show notes: https://bengreenfieldfitness.com/ketofast
The Jack Dorsey Podcast: Advanced Stress Mitigation Tactics, Extreme Time-Saving Workouts, DIY Cold Tubs, Hormesis, One-Meal-A-Day & More.
Jack Dorsey dropped out of college to start Twitter, and is now a billionaire businessman. He is the CEO of Twitter, CEO & Chairman of Square, and a co-founder of both. But what most people don't know about Jack is his keen interest in all things fitness, nutrition and health. So in today's episode we dive into Jack's daily routine, diet, stress management strategies, workout and fitness habits, and much more. Show notes: https://bengreenfieldfitness.com/jack
The Truth About The Carnivore Diet: Everything You Need To Know About Dangers, Benefits, Mistakes & Hacks For Eating Only Meat.
Prepare yourself for the most epic, deep dive into the carnivore diet that you've ever heard. I recently listened to Paul Saladino debate research scientist Layne Norton about the carnivore diet on my friend Mark Bell's podcast. I was so intrigued by the episode that I decided to get Paul on my show to explore the science behind the carnivore diet and whether the carnivore diet is a sustainable nutrition approach or just a dietary fad. Show notes: https://bengreenfieldfitness.com/carnivore
#1175 - Chris Kresser & Dr. Joel Kahn
Chris Kresser, M.S., L.Ac is a globally recognized leader in the fields of ancestral health, Paleo nutrition, and functional and integrative medicine. Dr. Joel Kahn is one of the world's top cardiologists and believes that plant-based nutrition is the most powerful source of preventative medicine on the planet. https://chriskresser.com/rogan https://drjoelkahn.com/joe-rogan-experience-reference-guide/
The Paleo Solution - Episode 394 - Chris Masterjohn PhD - Nutritional Status, Evolution, and Keto and Epilepsy
This week on Episode 394 of The Paleo Solution Podcast we have our friend Chris Masterjohn PhD. Chris is a researcher with a PhD in Nutritional Sciences, and a brilliant guy in the nutrition and health field. Show Notes: 00:00 – Pre-intro/Summary 03:21 – Intro 5:19 – Being a problem solver and synthesizing nutrition info. 10:49 – Evolution, Economics, and Thermodynamics for understanding the world 13:20 – Lab grown meat and energy inputs 18:49 – Which media format Chris prefers 25:47 – What Chris likes to do for fitness, and doing BJJ 32:35 – Chris' coming speaking gigs and content goals 36:34 – Ketogenic diet and epilepsy 50:50 – Any evolutionary advantage of epilepsy? 58:50 – Nutritional Status Cheatsheet 1:18:22 – Where you can find Chris Discounted offer for listeners, the Nutritional Status Cheatsheet: chrismasterjohnphd.com/robbwolf Website: Chrismasterjohnphd.com Facebook: Chris Masterjohn Twitter: @ChrisMasterjohn YouTube: Chris Masterjohn, PhD
Episode 416 - Dr. Michael Rose - Aging, Adaptation, and Diet
For Episode 416 of The Paleo Solution Podcast we have guest Dr. Michael Rose. Dr. Rose is a prolific evolutionary biologist whose work on aging has transformed the field. Evolution has described the field of aging research as "after Rose," thanks to his influential book Evolutionary Biology of Aging. In 1997, Rose was awarded the Busse Research Prize by the World Congress of Gerontology. In 2004, he published a technical summary of his work on the postponement of aging, Methuselah Flies, followed in 2005 by a popular book on the topic, The Long Tomorrow. His most recent book, with L.D. Mueller and C.L. Rauser, is Does Aging Stop? He has more than 300 publications, and has given hundreds of scientific talks around the world. He is currently a Distinguished Professor of Ecology and Evolutionary Biology at the University of California, Irvine. This was a super interesting episode. We talked about evolutionary changes in diet, how young people may be more adapted to agricultural diets...
Fasting Q&A with Dr. Rhonda Patrick and Mike Maser
This episode features a Q&A session with Dr. Rhonda Patrick. The questions were sourced from social media followers of both FoundMyFitness and also Zero Fasting Tracker, a convenient mobile app used widely in the fasting community for logging. In this 45-minute podcast, Dr. Patrick answers some of the most popular questions related to fasting, including: What effects coffee, supplements, and amino acids have on fasting Whether one method of fasting is more beneficial than others What effect the consumption of exogenous ketones have on fasting Whether it is good to exercise while fasting The ideal way to break a fast How fasting affects muscle mass How fasting plays a role in the growth-longevity tradeoff ... and more! Watch the video of the conversion or get the timeline here. Learn how you can support the FoundMyFitness podcast for as little or as much as you like by clicking here.
#1178 - Dr. Rhonda Patrick
Dr. Rhonda Patrick is a Ph.D in biomedical science and expert on nutritional health. Her podcasts and other videos can be found at http://FoundMyFitness.com
Valter Longo, Ph.D. on the Fasting-Mimicking Diet & Fasting for Longevity, Cancer & Multiple Sclerosis
This episode of the FoundMyFitness podcast features Dr. Valter Longo, a professor of gerontology and biological sciences and director of the longevity institute at the University of Southern California. Dr. Longo has made huge contributions to the field of aging, including the role of fasting and diet in longevity and healthspan in humans as well as metabolic fasting therapies for the treatment of human diseases. In this podcast, Valter and I discuss... The effects of prolonged fasting, which refers to 2-3 day fasting intervals in mice and 4-5 days in humans. Dr. Longo's work on the fasting-mimicking diet, which is 5 day restricted diet that is meant to simulate some of the biological effects of prolonged fasting while still allowing some food. How clinical trials have demonstrated efficacy for this diet for type 2 diabetes, multiple sclerosis, and cancer patients. Fasting as an inducer of differential stress resistance, where it can simultaneously make cancer cells more sensitive ...
Eating Affects Your Sleep (and vice versa) - Satchin Panda
Satchin Panda, Ph.D., is a leading expert in the field of circadian rhythm research. As a professor at the Salk Institute in San Diego, California, his research focuses on circadian rhythm in health and disease.
The Iceman Cometh: Wim Hof On Elevating Consciousness & Amplifying Human Potential
"We are so successful at being comfortable that comfort is becoming the enemy of success."Wim HofToday we dive into the deep end of higher consciousness. We challenge the limits of human potential. And we explore the power of the mind to unlock superhuman capabilities.Our instrument for this week's fantastic voyage isWim Hof— aka The Iceman.Dropping in for his second podcast appearance— his first being RRP 231 from June 2016 — Wim is a Dutch-born world record holder, adventurer, daredevil and human guinea pig best known for his preternatural ability to withstand extreme cold.More significant is Wim's experimentation with specific and teachable breathing techniques. Rooted in the ancient yogic tradition of pranayama and canonized for a modern audience as The Wim Hof Method,Wim asserts that through such breath techniques he can turn up his internal thermostat and activate his sympathetic nervous system — abilities conventionally believed beyond conscious control.Understanding th...
Building Muscle On A Ketogenic Diet, Little-Known Keto Mistakes, The Best Supplements For A Ketogenic Diet & Much More!
There are a lot of nasty secrets about the ketogenic diet that too many people are completely unaware of. But in my podcast episode with four time repeat guestThomas DeLauer, you'll discover how to mitigate these issues and how to do a ketogenic diet the right way. Thomas is one of the leading experts in the world of chronic inflammation as well as the response of the human body to a low-carb diet. For detailed show notes, visit http://bengreenfieldfitness.com/ketomistakes
#1234 - David Sinclair
David Sinclair, Ph.D., A.O. is a Professor in the Department of Genetics and co-Director of the Paul F. Glenn Center for the Biology of Aging at Harvard Medical School. He is best known for his work on understanding why we age and how to slow its effects. https://genetics.med.harvard.edu/sinclair/people/sinclair.php
Create your own playlist on Himalaya