¡You'll love these cute stories!
10 episodes, 2 hours 41 mins
---
What if unicorns turn invisible when they get mad? (Alternia: Part 5)
You won't want to miss the exciting conclusion of our Alternia saga! Plus, unicorns ;) Lessons: When people are feeling overlooked and unfairly treated, it's important to listen to them; a fearsome lie can divide us, so we've got to always look out for the truth. This episode touches on themes of injustice and prejudice. Here are a few handy links for parents who want to find out more, or make a donation: How to Raise Anti-Racist Kids: 20 resources for parents Embrace Race: Hubs for discovering diverse children's books Donate to support racial justice: Split a donation between 70+ community bail funds, mutual aid funds, and racial justice organizers Donate to Campaign Zero: Help end police violence in America Donate to The Conscious Kid: Anti-Racist Children's Books Education Fund What If World is made by Eric O'Keeffe with help from Karen O'Keeffe. Our theme song is by Craig Martinson and our podcast art is by Jason O'Keefe. Additional songs and sound effects from audioblock...
Introduction
The Alien Adventures of Finn Caspian tells the story of a boy aboard the Famous Marlowe 280 Interplanetary Space Station whoexploresfar-flung galaxies, interacts with curious aliens and solves a mystery that will (fingers crossed) keephis home from being vaporized. Finn is a part of Explorers Troop 301, along with his best friends Abigail, Elias and Vale, and this episode introduces listeners to the stars of this science-fiction serialized story for kids.
Encore: 'The Great Ball Game'
In this Native American story, William Jackson Harper (The Good Place) portrays a tiny creature who teaches the other animals and birds to appreciate what it means to be different.
The Constellations of the Sky
The book chooses a new Storykeeper, and deep in the fortress of the Appraisers, a young man makes a startling discovery. If you liked the show, please leave a review and tell a friend! Flyest Fables was created, written, produced and narrated by me, Morgan Givens.@Optimus_Mo & @FlyestFables Email: FlyestFables@gmail.com Sound engineer: Jayk Cherry @EvinJayk Cover art by Gracie Canaan.
Ep 03: Kale Salad
Drama on the high seas! Eleanor can barely catch her breath before someone's trying to catch her!
Introducing: The Two Princes
When Prince Rupert sets out to break the mysterious curse that's destroying his kingdom, he's ready to face whatever dastardly villain or vile monster stands in his way. What he isn't prepared for are the bewildering new emotions he feels when he meets the handsome Amir, a rival prince on a quest to save his own realm. Forced to team up, the two princes soon discover that the only thing more difficult than saving their kingdoms is following their hearts. The Two Princes stars Noah Galvin (Booksmart, Dear Evan Hansen), Ari'el Stachel (The Band's Visit), Christine Baranski (The Good Wife, The Good Fight), Shohreh Aghdashloo (House of Sand and Fog, The Expanse), Matthew Rhys (The Americans), Samira Wiley (Orange Is the New Black, The Handmaid's Tale). The Two Princes was written by Kevin Christopher Snipes and directed by Mimi O'Donnell.
The Girl Who Wanted To Eat The Sky/The Dice That Didn't Want To Be Rolled (feat. Aneesa Folds)
Rolo gets a puppy and learns some hard lessons about pet ownership in space. Featuring two new stories: "The Girl Who Wanted To Eat The Sky," an uplifting song about a girl (Aneesa Folds) with an appetite as big as the heavens, written by Olivia, a 5 year old from California, and "The Dice That Didn't Want To Be Rolled," a story about a die who dreams of a life beyond their board game, written by a 9 year old from Australia named Annabel.
Velociraptor
Our dinosaur buddy is a very fast runner and has accidentally run away from his family. Can you help him find his family again little explorer? Executive Production: Lorna Clarkson Host: Amy Taylor-Kabbaz Editing and Sound Design: Max Gosford See omnystudio.com/listener for privacy information.
The Great Race
I'm excited to share another story about Sophie and Sebastian. This time, Sophie challenges Sebastian to a race, but since she's also the referee, she gets to make up the rules! This story is dedicated...
Code Red
Kids are going missing at H.G. Wells Middle School, and adults don't seem particularly concerned. So it's up to an intrepid band of students–Mars Patel and his pals Caddie, JP, and Toothpick–to recover their classmates Jonas and Aurora. Our very own podcast sponsor and tech billionaire Oliver Pruitt might have a few things to say along the way, especially about his mysterious school, Pruitt Prep. Stream the rest of seasons 2 & 3 over at http://pinna.fm Or, you can order all three seasons in a beautiful commemorative boxset, or season 3 by itself at: http://marspatel.com - You can also head straight over to our friends at CDBaby to pick up your copy.Follow the show on Facebook, Twitter, and Instagram. Check out more great audio adventures at: http://bestrobotever.com The Unexplainable Disappearance of Mars Patel is produced by Mars Patel LLC. Written and created by Chris Tarry, David Kreizman, Jenny Turner Hall, and Benjamin Strouse. Music and sound design by Shawn Pierce, Chris ...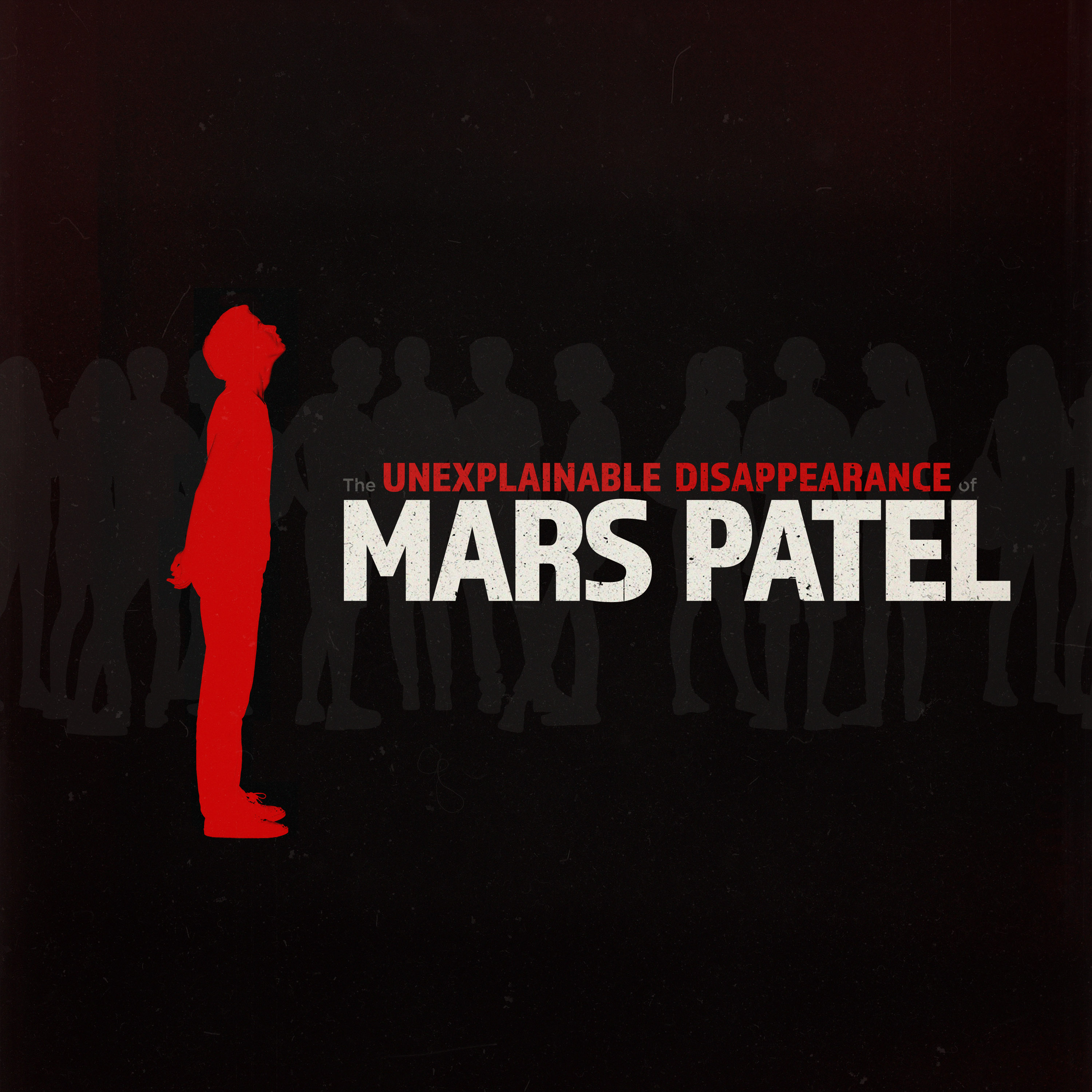 Create your own playlist on Himalaya