A Football Report
World Cup Round Of 16 review (featuring Nathen McVittie)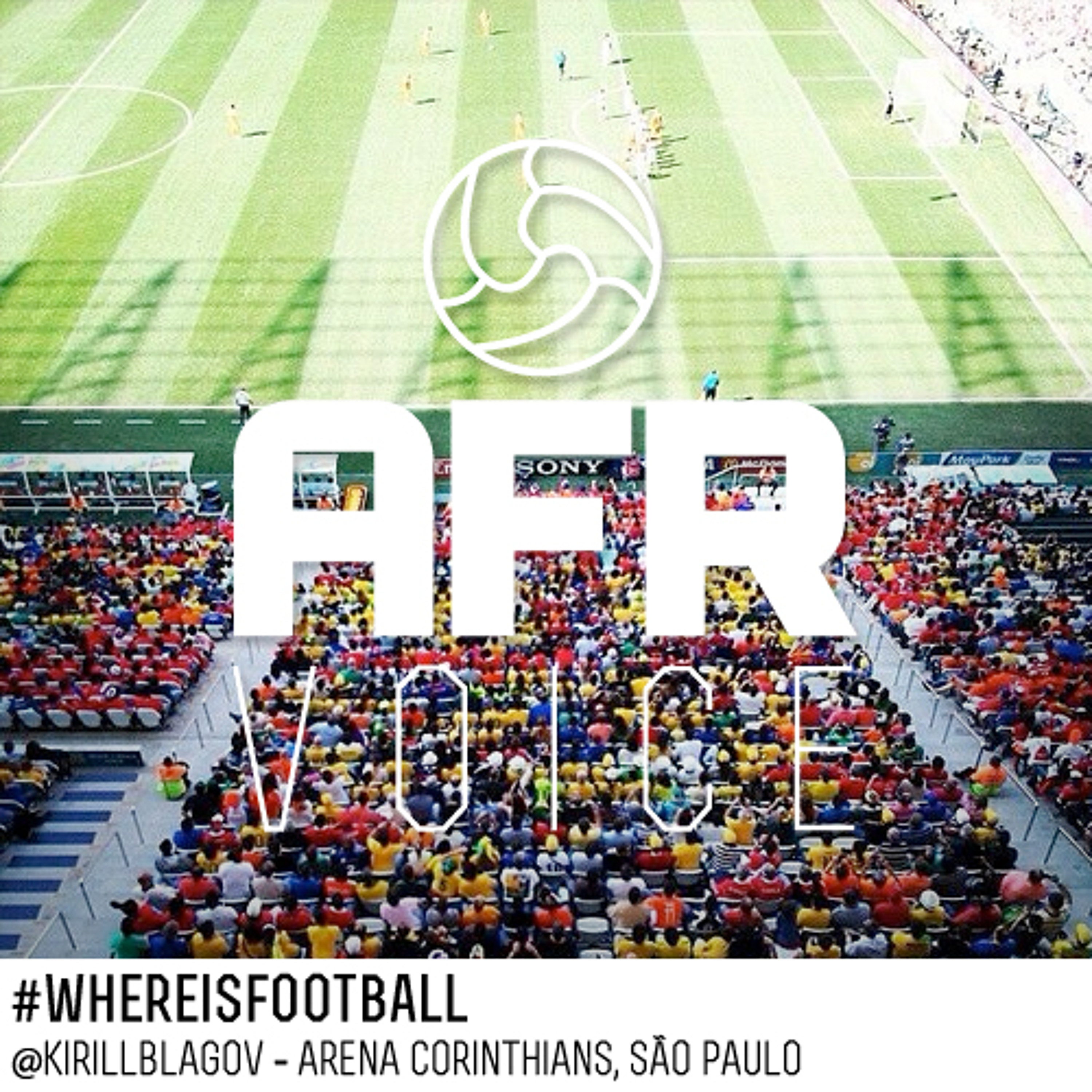 Details
And then there were eight.

It may have got a whole lot tighter in the second round – six matches hit a 0-0 stalemate at half-time – but the drama in every dying minute of both regulation and extra time, or every game, was truly breathtaking.

Exhibit A was the Unites States against Belgium – a match which put USMNT fans through the full gambit of emotions. They came up just short but put in a courageous performance that will live long in the memory of all football fans, no matter their affiliations, or indeed their location.

To break down the game and the colossal swell of support that lifted it to seminal heights, AFR contributor Nathen McVittie joins the pod. Fresh from a trip to Brazil for AFR, he also shares his experiences from the eye of the tournament's storm, with tales of entire neighbourhoods coming alive for the greatest show on earth. With Nathen's Atlantic-straddling background, there's a discussion on quite how powerfully the USMNT's heroic World Cup campaign can impact upon the American sporting public's psyche, as well as another dose of late night viewing with the London chapter of the American Outlaws.

With the Tim Howard eulogising finally coming to an end, the guys cast a broad eye over the tournament – assessing the major headlines to come out of the last-16 fixtures, and make their predictions for some mouth-watering quarter-finals.

Amidst heat maps that looked fit for an avant-garde art exhibition, they tackle a flurry of ensuing questions - Will James Rodriguez put Neymar in his shadow? Will Messi continue to drag Argentina one step closer to glory? Will Miroslav Klose bag that record? And most importantly of all - will Costa Rica's fairy-tale journey continue against a hot-and-bothered Holland?

Remember, you can get in touch with the team by emailing afrvoice@gmail.com, or on Twitter @AFRvoice. You can also find us on iTunes here.