EX-MORMON LIVE SHOW
#1- New Mormon Gay Hate Policy-11-23-2015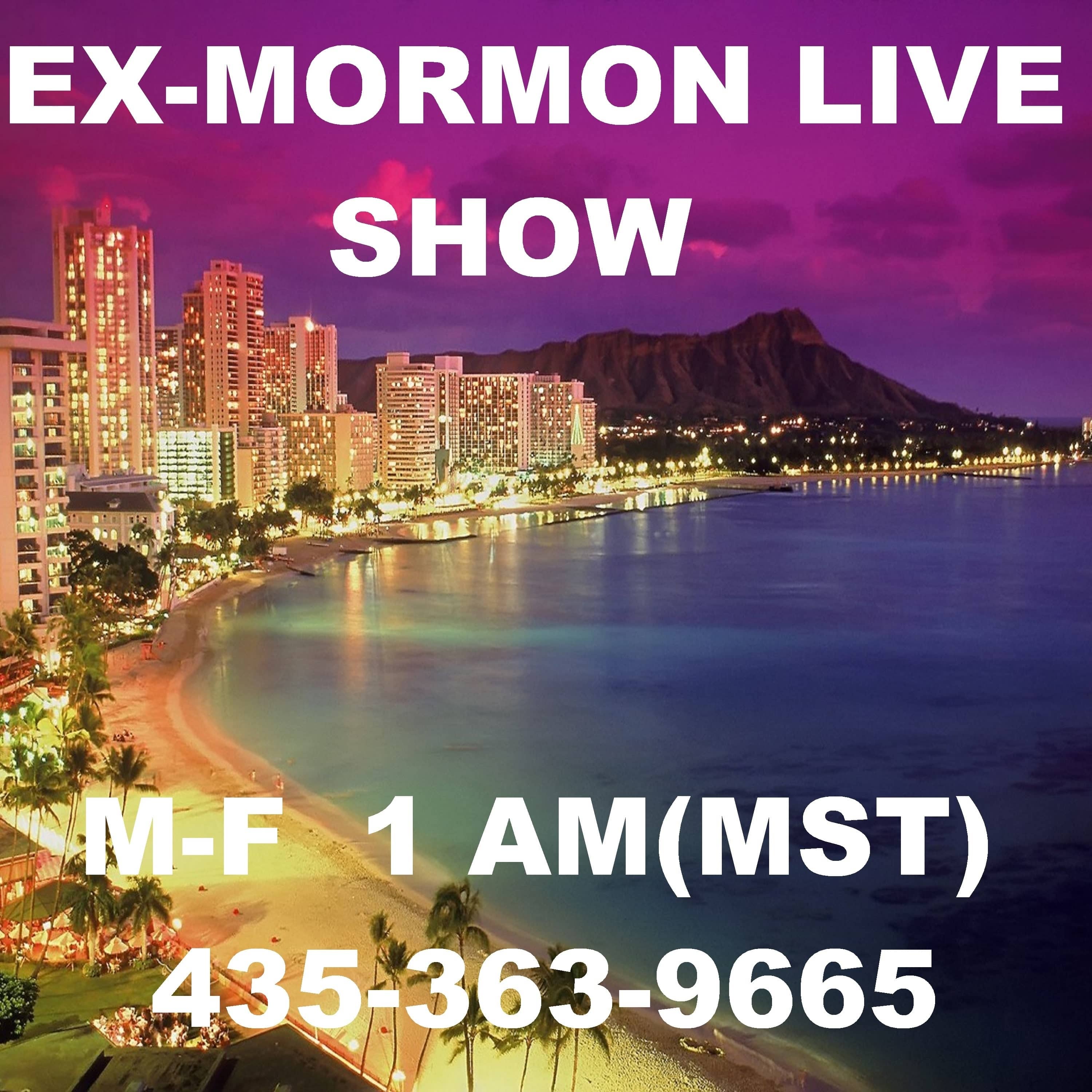 Details
A LIVE, DAILY, WORLDWIDE talk show, taking your calls and available in ALL 25 time zones around the world, discussing Mormonism from an uncensored, EX-Mormon point of view.

The show is broadcast LIVE, from the Vatican of Mormonism, Utah, on Tunein radio, every night, M-F, from 1-3 AM(MST) or later.

I will discuss the latest news, current events and happenings in Mormonism, along with doctrines and history. I'll then take your live phone calls each night. The number to call into the show is: 435-363-9665 or 435-36EXMO5.

You can also send comments through Skype(EXMORMONLIVE) or over on my EX-Mormon Live Facebook group. Twitter is also a great way to participate live during the show: @exmormon or #EXMOLIVE. I try to read all tweets, Facebook or personal messages during the show.

This is a show for EX-MORMONS(and questioning Mormons or investigators), by EX-MORMONS!

I will be taking off all major holidays, to spend time with my family, like: Halloween, Thanksgiving, Christmas Eve, Christmas Day(and the week before and after Christmas), New Year's Eve, New Year's Day, Valentines Day, Easter and the 4th of July.

I will let the audience know whenever I take any other time off for vacation, etc. Also, family first if anything else comes up suddenly, like sickness, deaths, etc. I will give as much notices as possible.

You can also call 1-605-562-8064 just to listen to the show or EX-Mormon Radio 24/7, if you don't have data or a WIFI connection.

I also have an app in the Google Playstore, for those that have an Android device..just search under "EXMORMON" and "EX-MORMON LIVE" will pop right up, as we're the only EX-Mormon app in the entire store.

You can also support the show by donating at http://exmormonradio.com/

Thanks everyone..ENJOY the shows! See you all there, as we begin year 2..year one was awesome thanks to all of you and your amazing support and listenership!!