Handiscover
Episode 09: Sebastian Forsen, Wheelchair Skier & Mentor For Accessible Travel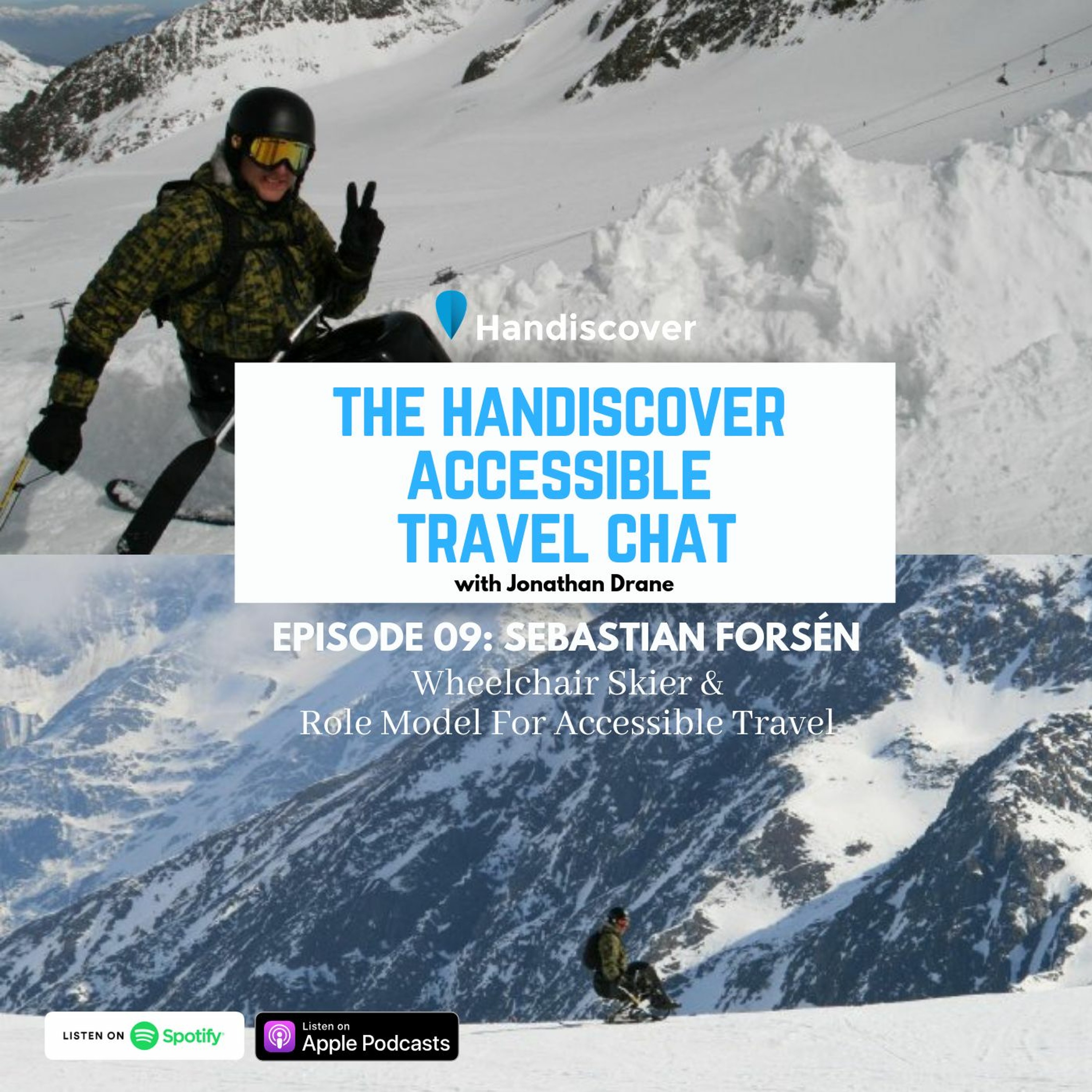 Details
Wheelchair Skier & Mentor For Accessible Travel

Sebastian Forsen is not a famous athlete or Paraylmpian, however, he has shown incredible resilience and strong will to overcome the obstacles presented to him. When he was 19 years old Sebastian had an accident while skiing, which left him in a wheelchair. Since then, he has been traveling the world and participating in many different kinds of sports. He also works for a rehab center in Sweden, teaching disabled people how to adapt to life in a wheelchair. Sebastian also has a vision of creating and planning itineraries for accessible group travel.

Based in Stockholm, Sweden, Sebastian believes it is one of the most beautiful cities in the world. There are hidden swimming spots, great food and the locals are happy - especially in Summer. Being a keen swimmer and a wheelchair user it can be hard to find good spots to get in the water. However, there are so many waterways and lakes throughout Stockholm that are great for swimming with easy access. As well as swimming, Sebastian is a keen skier. Skiing since the age of 3, Sebastian believes it is something that defines who he is. Ironically, it was due to a snowboarding accident that Sebastian broke his back and ultimately became a Paraplegic. Sebastian has since begun sit-skiing, and by doing so has shown impressive mental fortitude by continuing to do what he loves despite his life-altering injury.

To learn more about Sebastian and this episode, visit: https://www.handiscover.com/content/tips-articles/wheelchair-skier-mentor-for-accessible-travel/

Visit www.handiscover.com and use the code Travel30 to get 30 GBP off your first booking with Handiscover!