Handiscover
Episode 11: Niek & Leanne, Wheelchair Road Trippers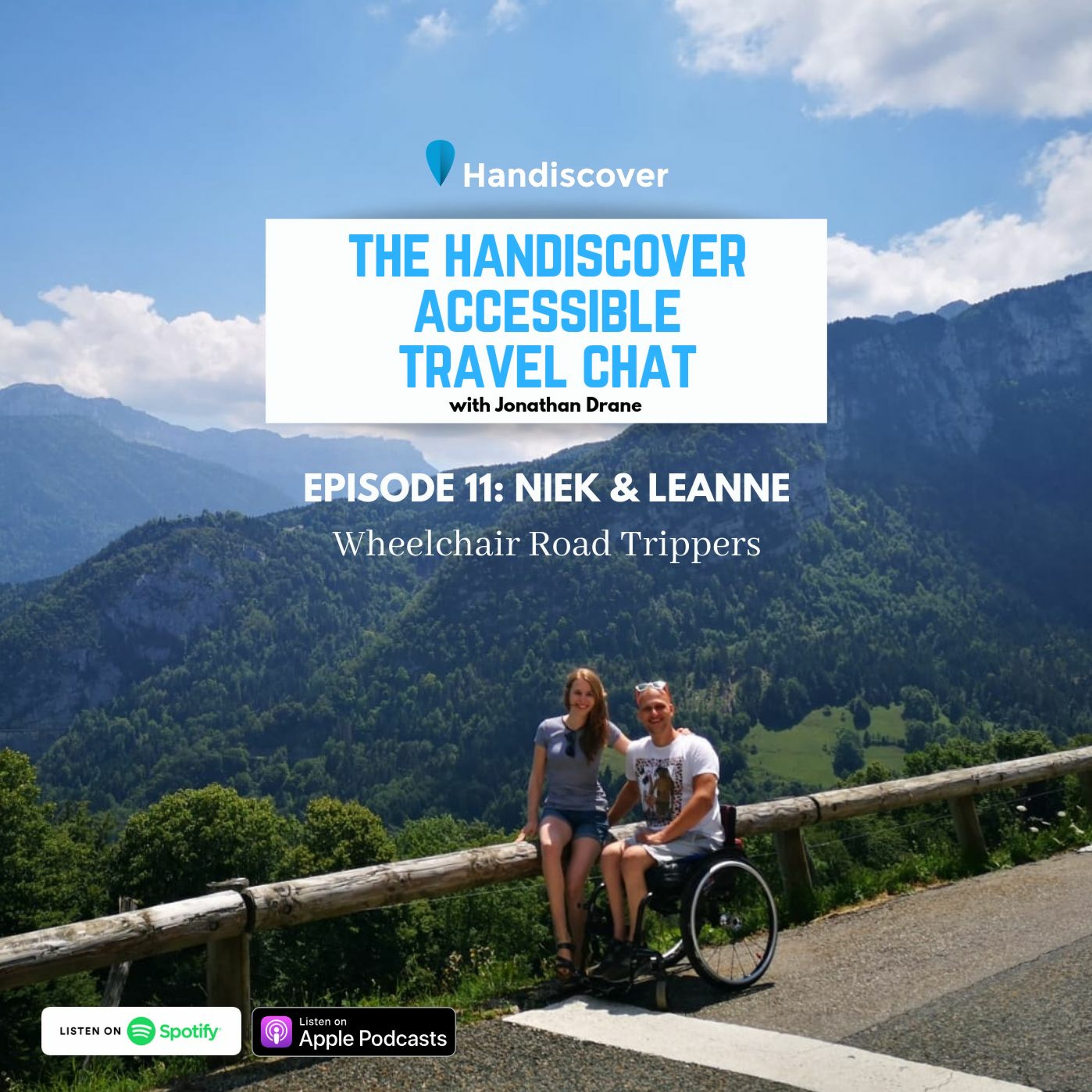 Details
Wheelchair Road Trippers

Niek and Leanne are a young couple from The Netherlands. In 2015, Niek ended up in a wheelchair due to cancer in his spinal cord. The second metastasis in the back swelled up so much that it caused damage to the nervous system and resulted in paraplegia. Despite the huge obstacles the young couple have had to face, they are determined to continue enjoying the normal things in life. They are committed to showing what is still possible through their social media handle Take it Laesie, which documents the life of the young couple embarking on camping and road trip adventures all over the world. Their aim by sharing their adventures online is to motivate and inspire people, and also to provide suitable tips and advice about travelling with paraplegia.

To learn more about Niek and Leanne and this episode, visit: https://www.handiscover.com/content/tips-articles/wheelchair-road-trippers/

Visit www.handiscover.com and use the code Travel30 to get 30 GBP off your first booking with Handiscover!