RealDoubleDoseChannel
#Be A Heart Dreamer! Ft. "Melody' Cheryl Baskin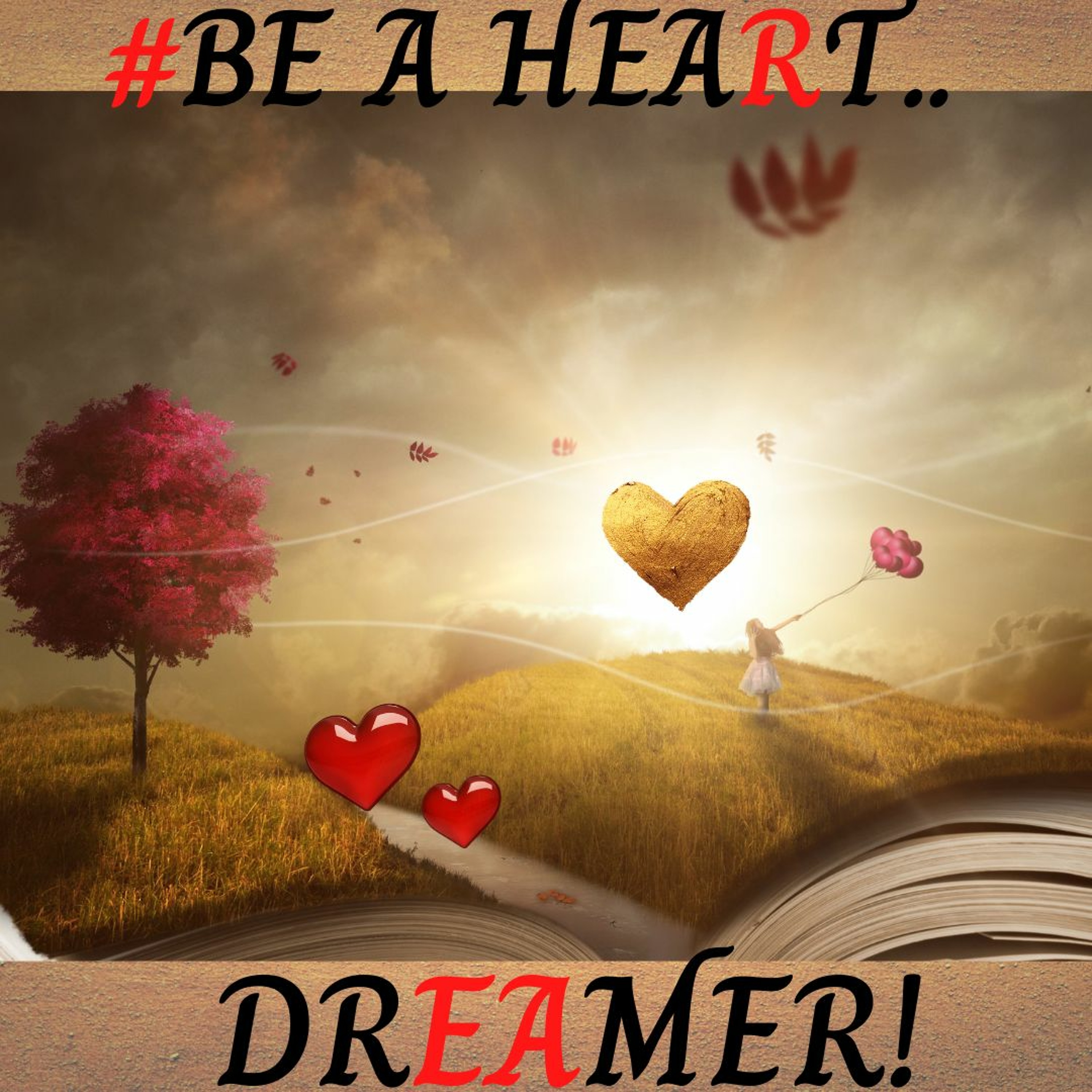 Details
Welcome #RDDC Familianz & New Coming Friends! We hope and pray that all is being, doing an going well with you all, considering our Global circumstances!

Thank you all for joining with us! Welcome to another amazing episode, growing within even more expansion!

Let us talk about this.. How does it feel to be within who we are at this very moment? This is the deepest root, to the question of where we are right now in our clearest moments quite possibly.

Can we ask ourselves an honest question though, right now in this very moment, what has been our biggest setback in our lives and have we allowed ourselves to step back from the setback itself?! I do know that through each trial and Triumph in life, things may seem to make us believe that we are smaller then what we truly are, circumstances that arise may make our journey a lot more difficult and bumpier for the ride but that is also our defining moments to understand that, the path is much greater then we realize for us to become the greatest that we have been realized to be already.

We all need to, "Be A Heart Dreamer", within all that we have, and all that we are capable of.. without downplaying who we are and the purpose of our mission here in this life. Here we have the opportunity to learn more from "Melody' Cheryl Baskin", to also help us discover more of that Dreamer Heart and to share her insights of wisdom with us all. So please sit back, relax and enjoy! :)


-TO THE FAMILIANZ & LISTENERS-FROM: 'LEX' & THE #RDDC TEAM-

"IS HERE WITH YOU ALL DURING OUR #STAYHOME TIME'S PRESSING THROUGH THIS COVID-19 PANDEMIC, #GEORGEFLOYD TRAGEDY W/MORE GOING ON BUT JUST KNOW THAT, TOGETHER WE ALL STAND STRONGER! WE WILL GET THROUGH THIS & WE ARE JUST A CLICK AWAY AT ANY POINT IN TIME, SO PLEASE REACH OUT TO US WHENEVER THE NEED BE. IN THE MEANTIME, LET US ALL CONTINUE WITH TUNING-IN OUR GROWTH, LOVE, THRIVING, LEARNING AND BECOMING SO MUCH BETTER THAN EVER BEFORE! WE LOVE YOU ALL!"


SO PLEASE STAY BLESSED, SAFE & ALWAYS PROSPEROUS!


-Please Tune-In With Us Wednesday's & Sunday's.. Also We Might Release An Episode On A Friday In-Between, One May Never Know... So Keep A LOOK-OUT For #RDDC's Latest Episodes! ;)


Take the journey into becoming the Best & Better version of You.. & Thank you for staying tuned-In, We Love & Appreciate You Always.


CHECK OUT THE LINK'S :)
Instagram--> @realdoubledosechannel

FACEBOOK-PAGE--> https://www.facebook.com/RDDCLexTeam/

FACEBOOK--> https://www.facebook.com/RDDCLexTeam/community/

#RDDC-EMAIL--> RealDoubleDoseChannel@yandex.com

OUR BLOGSPOT--> Realdoubledosechannel.blogspot.com


------------------
WELCOME #RDDC-FAMILIAN'Z!

Do you feel stuck? Lost? Depressed? Or need clarity within your life? Well find some of these answers by going to: https://soundcloud.com/real-double-dose-channel & tuning in!


Be The Change, Feel The Passion And Embrace The Power Of The Spirit!- Lex T. Stay tuned : )

'CST'-Wednesday's- Friday's & Sunday's (With Our Guest Expert Interviews intertwined in those days)! Stay Prosperous, Blessed & Tuned-In For More.. We Thank You Always!!


Sign Up For; Travel Give-Aways, Gift Cards + More Coming Soon!