LIVE IN GRATITUDE DAILY
Ep 011 Opportunity of A Lifetime: Climbing Mt. Kilimanjaro with Nelson Zambrano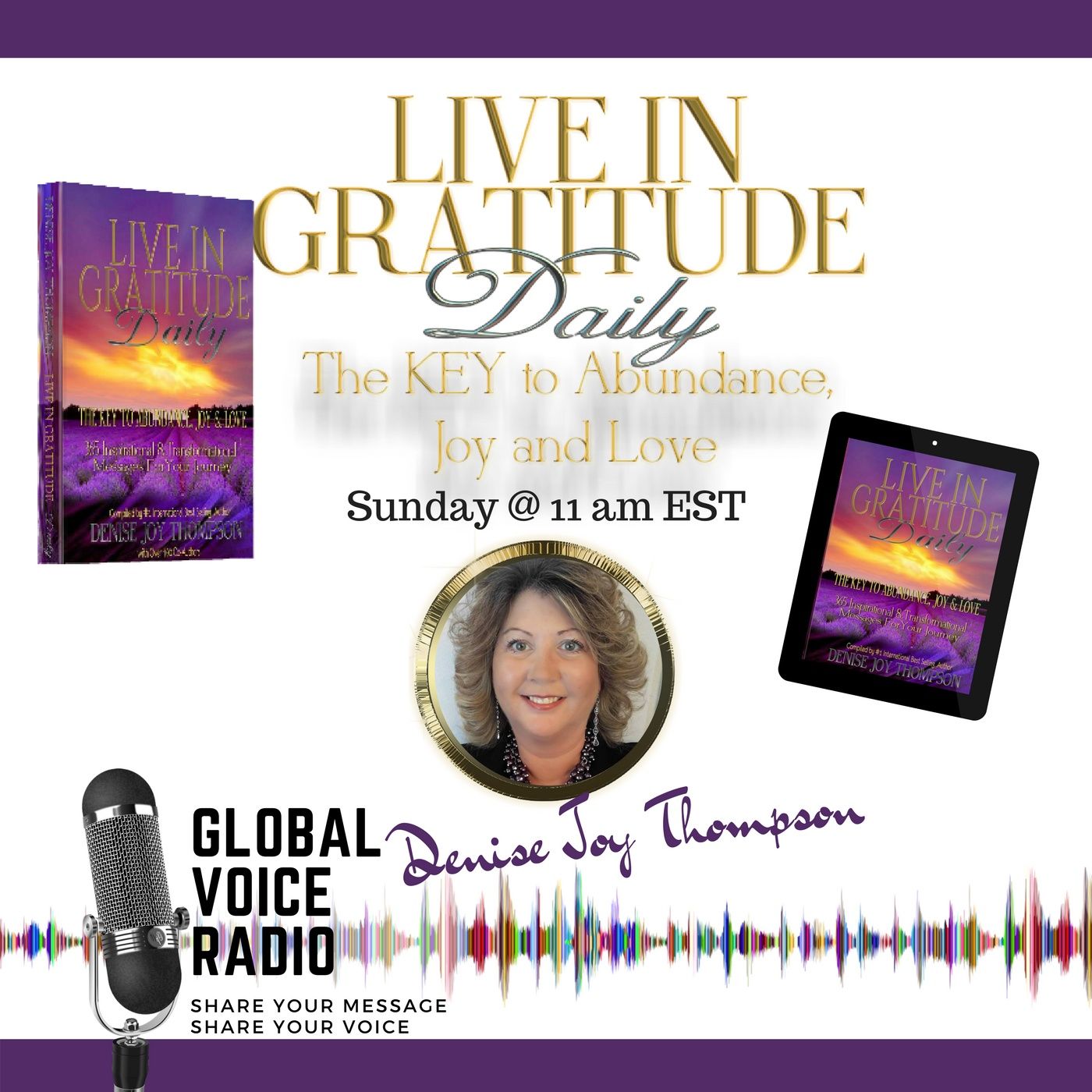 Details
Live In Gratitude Daily host Denise Joy Thompson talks with guest Nelson Zambrano about his participation with the Nelson Mandela Foundation to give back to others in need and climbing Mt. Kilimanjaro!! Nelson is one of three Americans invited to this epic and exclusive TrekMandela in July 2018. This specific event is for the Nelson Mandela International Day 2018 in honor of the 100th anniversary of the late Nelson Mandela. Nelson discusses his gratitude for this opportunity and also for the charitable aspect of this event.

This event supports contributions to an awareness and education campaign, Caring4Girls, for South African girls, parents and educators regarding the lack of hygiene products during girls' menstrual cycles. This may seem like an unlikely topic, a "taboo" topic to discuss. This affects the education and productivity of girls in many countries. Here is an International, widely publicized, event, addressing this issue which keeps girls out of school for one week a month, every month. There is a gofundme campaign to raise $7500 for hygiene products for 600 girls, which each participant is raising.

Nelson is a former US Army Officer assigned to special forces, military intelligence and infantry units. Nelson was called back to duty on September 11, 2001, which was possible due to his not going to the World Trade Center that day as was scheduled. Nelson is the founder of Normandy Group and Normandy Solutions. he is a real estate investor and manages a real estate private equity fund. Nelson's first book, on real estate investing, will be published this fall.

Connect with nelson at www.normandygroup.us. For more information on the TrekMandela and Caring4Girls please visit, www.Trek4Mandela.com, www.Caring4Girls.com and
https://www.gofundme.com/trek4mandela.

Connect with Denise Joy at www.facebook.com/groups/globalvoiceradio and www.globalvoicerdio.com.