95 to Infinity
Podcast 88 - Return of basketball, pretenders and contenders, BLM/Social Awareness in the NBA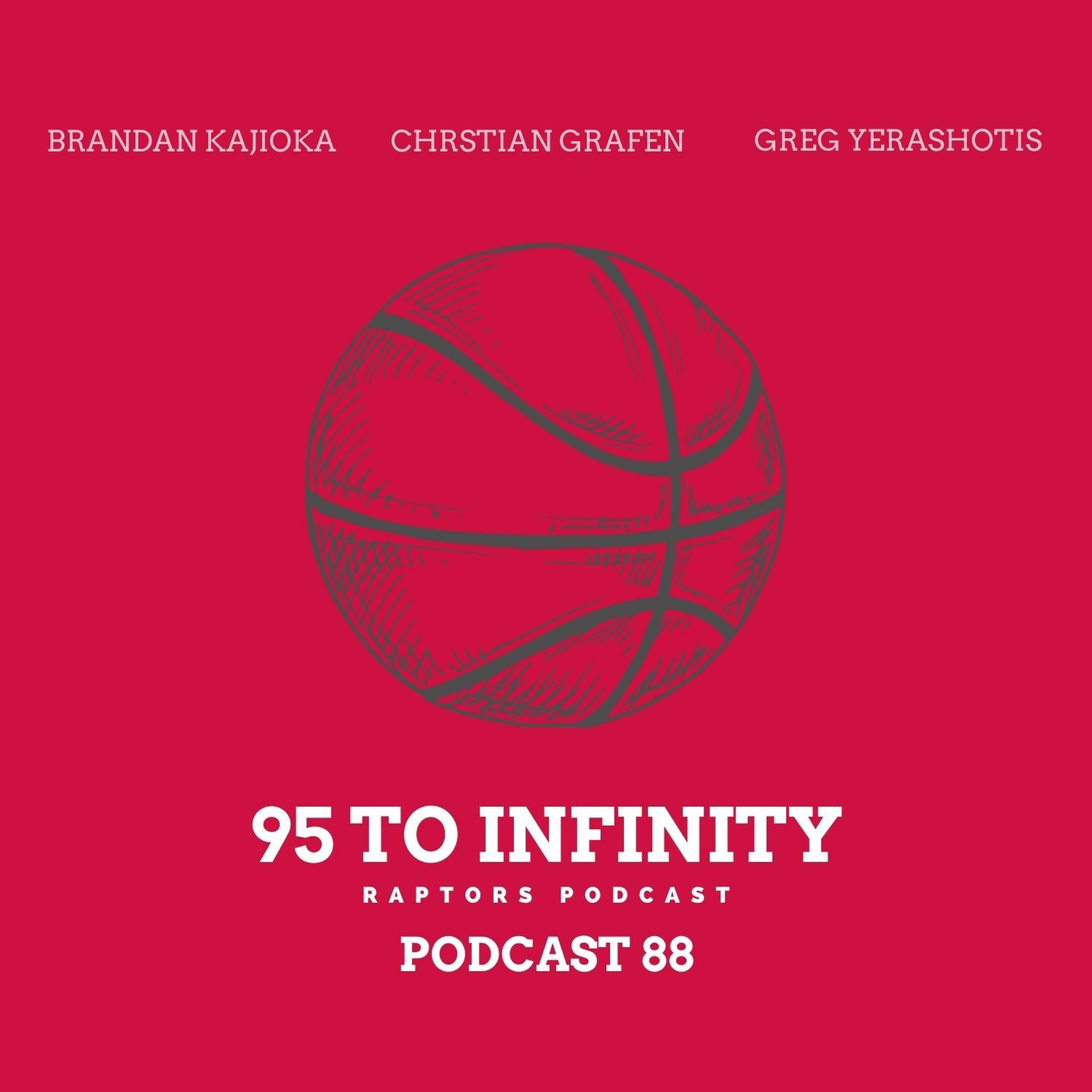 Details
After a brief hiatus, the boys are back talking Raps basketball - with a brand new name, '95 to Infinity!'

In the first quarter, Brandan, Christan and Greg discuss the new name, as well as the anthem protests throughout the NBA bubble. Additionally, we also examine Nick Nurses comments regarding the Canadian/American anthem.

Going into the second quarter, the guys chat about the Raptors scorching start to the NBA qualifying round. We also discuss impact players, as well as the overall ceiling of this team.

Jumping into the third quarter, the team discuss NBA pretenders and contenders before finishing the pod with Greg gripping about the lack of respect the Raptors have received from south of the border.