Chilling with Jens
Chapter 4: The parts of a refrigeration system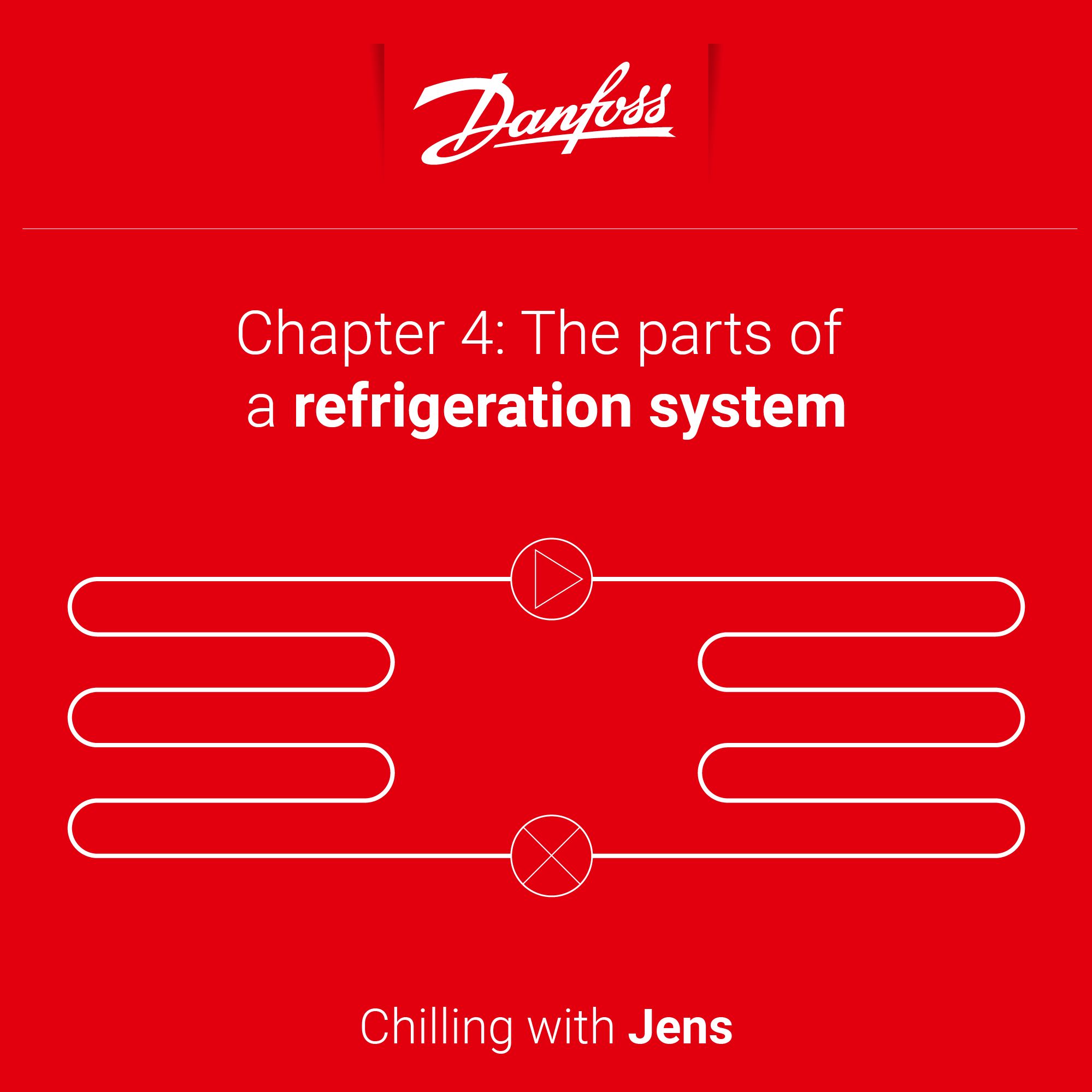 Details
Chapter 4: The parts of a refrigeration system
This chapter is about the components in a refrigeration system that are necessary for the system to work. We take a look at the expansion device, compressor, evaporator, and condenser, and how they work together to make cooling happen.

Discover the world of refrigeration! "Chilling with Jens" is a new series designed to take you through principles, processes, and systems around evaporative refrigeration. Join Jens Andersen on a journey of discovery as he shares knowledge and insights gained from over 40 years spent working in the cooling industry. Each chapter becomes more advanced as you go and builds on what you've already learned — tune in and before you know it, you'll be a refrigeration expert.

Each chapter ranges between 6 and 10 minutes long, making these the perfect bite-sized lessons for you to consume as you go about your day.