Super Critical Podcast
Episode #48: Daybreak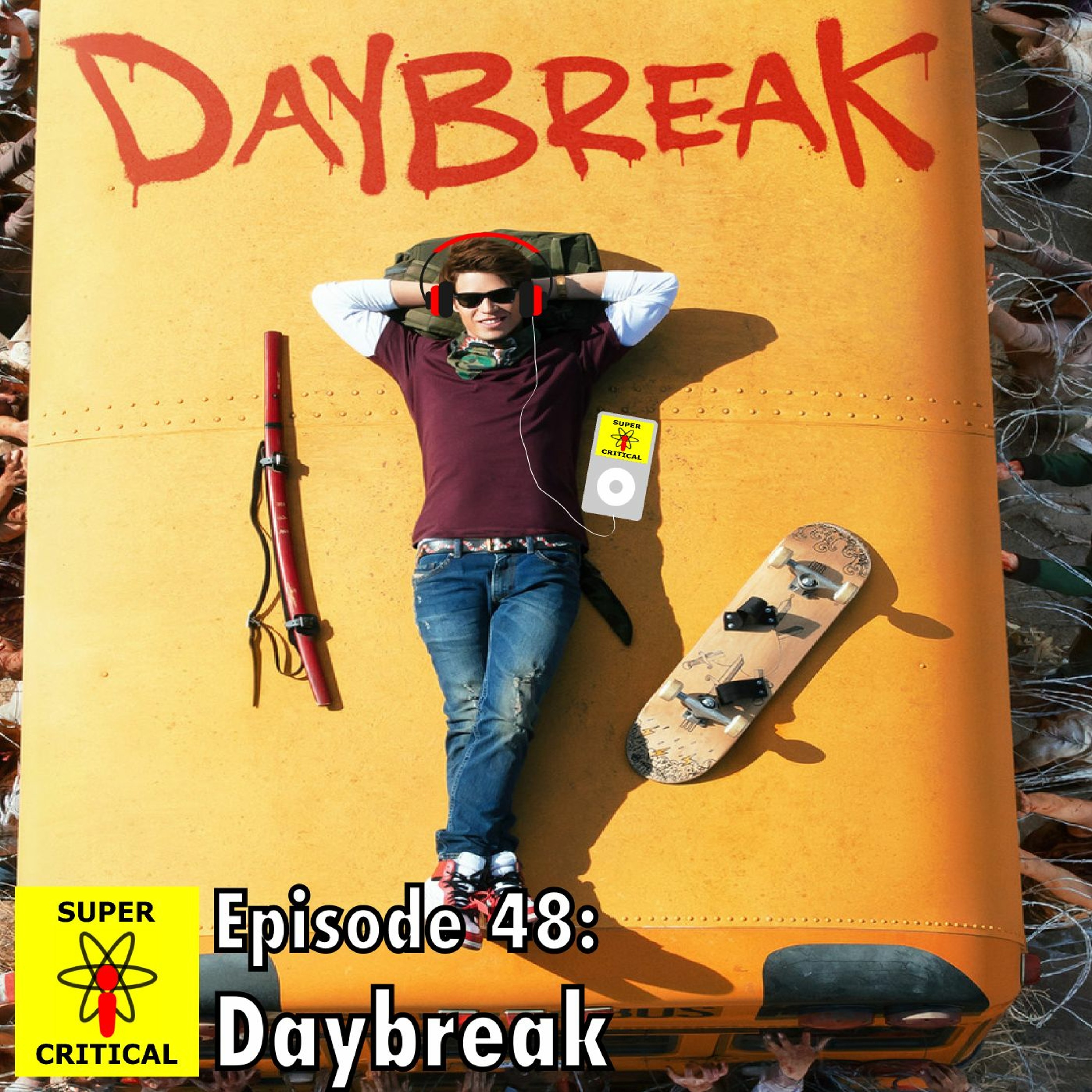 Details
In this episode, school is out for nuclear winter break, so we binged the Netflix series Daybreak about high school students surviving post-WWIII. How well does a nuclear war plot mesh with a John Hughes teenage comedy? What is the connection between sunflowers and nuclear disarmament? Who in our high school yearbook was voted "most likely to depress everyone with a podcast about nuclear war movies"? Tim Westmyer (@NuclearPodcast) and special guest Cecili Thompson-Williams (@cecilitw), Executive Director of Beyond the Bomb (@BeyondtheBomb), answer these questions and more.

Before we decide which post-apocalyptic clique to join, we recommend:
-The 100 (TV series)
-BeyondTheBomb.org
-Phineas and Ferb (TV series)
-WarGames (1983 movie)
-Night of the Comet (1984 movie)
-Elizabeth King, "How Growing Up with the Threat of Nuclear War Shapes Kids' Psyches," TheCut, June 7, 2017

Check out our website, SuperCriticalPodcast.com, for more resources and related items. We aim to have at least one new episode every month. Let us know what you think about the podcast and any ideas you may have about future episodes and guests by reaching out at on Twitter @NuclearPodcast, GooglePlay, SoundCloud, TuneIn, Stitcher Radio, Facebook, SuperCriticalPodcast@gmail.com, and YouTube.

Enjoy!