Entrepreneur Stories 4⃣ Inspiration
200: Bouncing Back from Y Combinator Rejection to Building a Strikingly Good Company... David Chen of Strikingly
Details
In 2012, David Chen dropped out from the University of Chicago to start Strikingly along with his two co founders, Teng Bao and Dafeng Guo. They moved to Silicon Valley with $100 in their pocket and were accepted into Y Combinator after eating ramen noodle in their 1-bedroom apartment for 5 months. Strikingly is a Y Combinator-backed startup that allows anyone to create a gorgeous, mobile optimized website in minutes, without any coding or design work. It has raised $1.5MM seed funding from top Silicon Valley investors. Join our Facebook Group to meet other listeners of the podcast: facebook.com/groups/mipvips.
This Episode is Sponsored By:
HelloFresh cuts out stressful meal planning and grocery store trips so you can enjoy cooking and get dinner on the table in about 30 minutes or less. HelloFresh offers 23 plus recipes each week, featuring a range of flavors, cuisines, and ingredients so you'll never get bored. Go to millionaire-interviews.com/hellofresh and use code millionaire10 for TEN FREE meals including free shipping.
NordVPN has over 14 million people worldwide usiing their service. They have superfast servers all across the globe, so even while you're using them, your internet doesn't slow down a bit, plus, you can have 6 simultaneous connections. For their special holiday deal that they are only giving to our listeners, go to: millionaire-interviews.com/nordvpn and use our code ESFI at checkout.
Teachable is a platform that allows independent entrepreneurs and creators to build and sell fully customizable online courses and services. Join our over 100,000 instructors who have transformed their knowledge into world-class courses and have earned over $500 million to date. As a special offer to our listeners, visit our link & get a FREE Master Class Today at: millionaire-interviews.com/teachable


Justin in Fishkill, New York said fuck it, I've listened to every episode of this awesome podcast, I might as well join the membership to see what it's all about...  So why don't you too?  Join today to get 2 Group Calls a Month for the Price of 1 at: millionaire-interviews.com/patreon.
Want to Support the Show? Well we'd love for you to join our Patreon Group!  What's in it for you?  Well you'll instantly get a scheduled call from Austin, where he'll help you with your current or future business... Sign-Up Now at millionaire-interviews.com/patreon.
---
---
*** For Show Notes, Key Points, Contact Info, Resources Mentioned, & the Fabulous 4 Questions on this episode visit our website: David Chen Interview. ***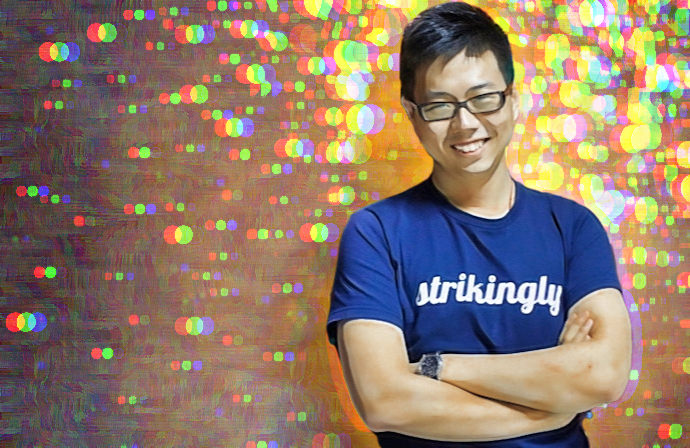 Support this Podcast via Patreon
---
---
Feedback? Questions? Comments? We would love to hear from you! Hollar at us via: Facebook Group (@MiPViPs), or Twitter (@acpeek or @millionairepod), Instagram (@millionaire_interviews), LinkedIn (@austincpeek), Facebook (@millionaireinterviews), or Email: austin@millionaire-interviews.com.